Forecast for the long weekend was sun on Saturday, rain on Sunday & Monday. I was exhausted last week, not sure why, so I was happy to have a long weekend to look forward to.
Saturday morning I went out for groceries and hit the garden center. Mostly I was after bags of soil, but of course I did pick up a few plants for the flower gardens. We had plans to spend the evening with friends and I confess I was wishing we weren't going out anywhere because I would have liked to spend the only nice day of the weekend working in the gardens. I gave myself an hour and a half in the yard when I got home from shopping, but that was all I had time for.
Sunday I slept in. Then, despite good intentions to clean the house, I spent most of the day sitting on the couch reading.
I felt much better today, so I think I needed the rest. I spent this morning getting a bunch of cooking done. By the time I took a break for lunch my foot was complaining; I had been thinking I might be ready to get back to my exercise routing but it seems I'm not quite there yet.
After lunch I put my sneakers on to support my lame foot and did some housecleaning. Now I'm sitting back and relaxing for what is left of my long weekend. Below are some pictures from Saturday's brief round of gardening.
Found this guy growing in the edge of the lawn; it is now in a little pot on the windowsill until I decide on a permanent home.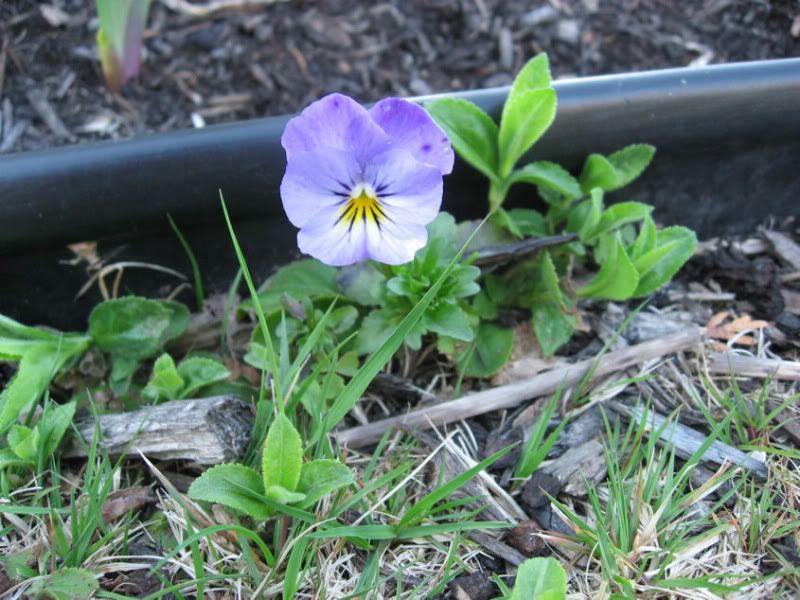 Still have thyme and oregano growing here from last year. May be hard to see but I planted garlic a couple of weeks ago and shoots have started to come up.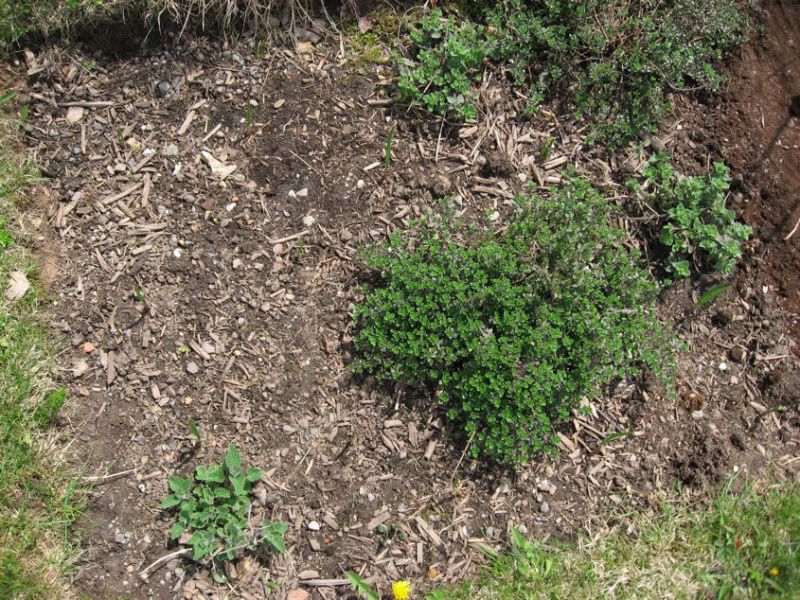 Saturday I got started on planting a few things. Peas and beans are in, some lettuce and carrot seeds and Thai Cucumber & Thai Eggplant.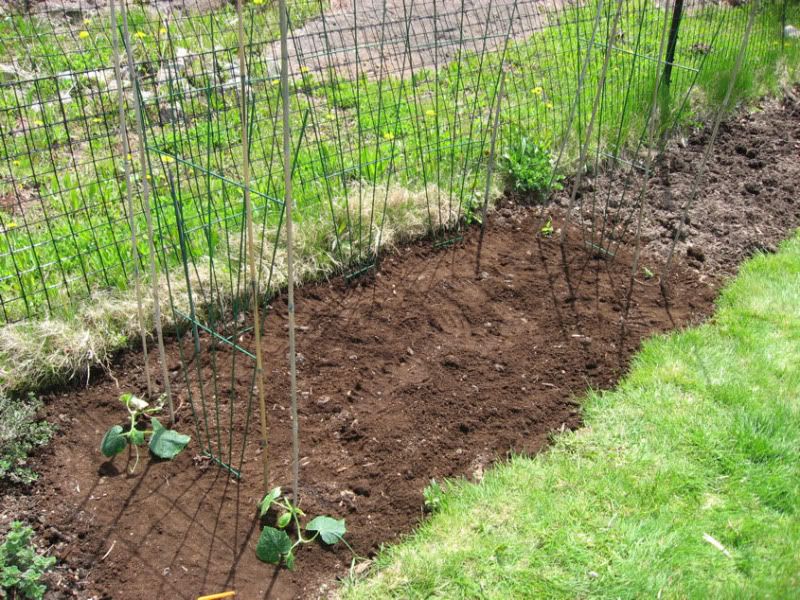 Phlox is blooming.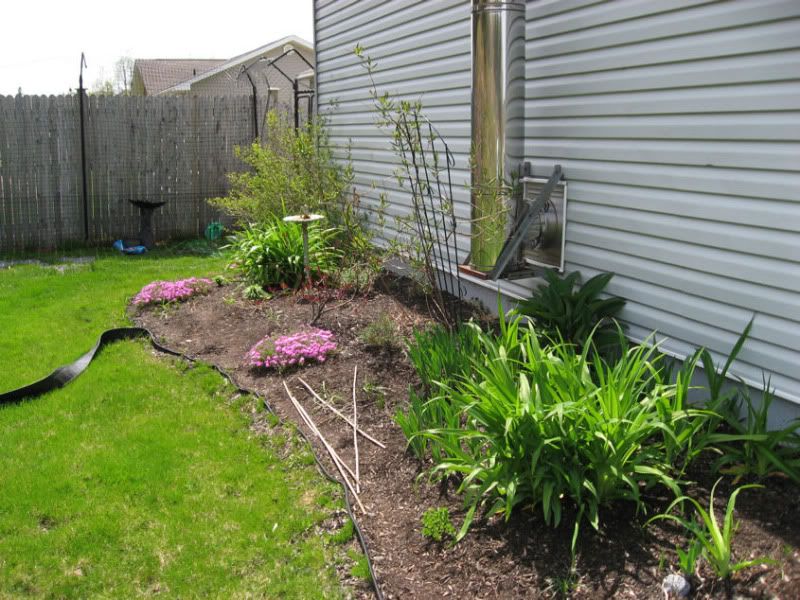 Getting my seedlings used to the great outdoors - tomatoes!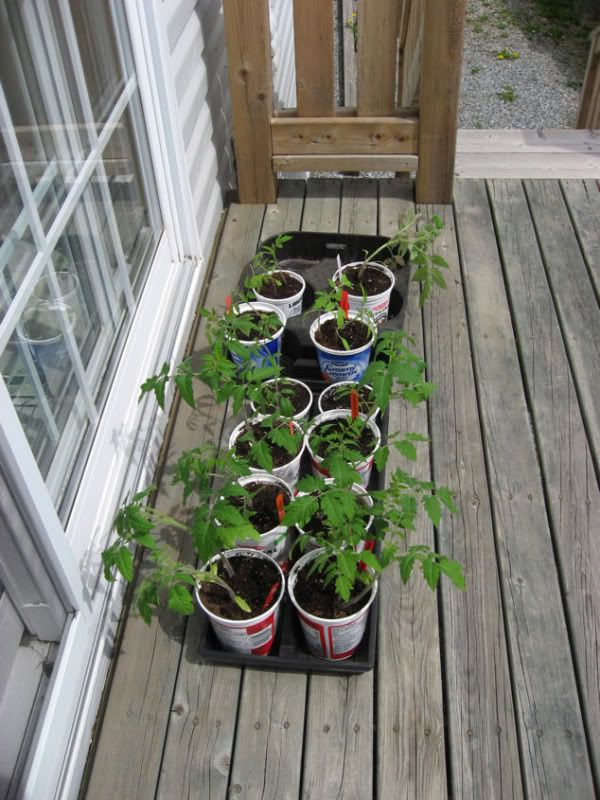 Herbs, peppers, onions.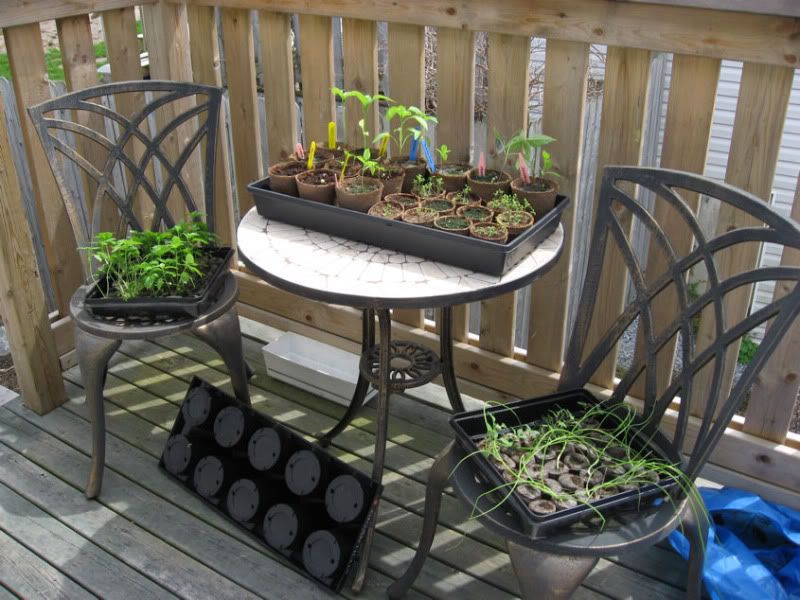 Some transplants from the garden center that I didn't get to plant.