I'm always posting pictures that I take through my living room window. I have a pretty good view really. This morning it was quite pretty because of all the freezing rain we had at the beginning of the week. I actually took one with the window frame to give you a bit of my perspective...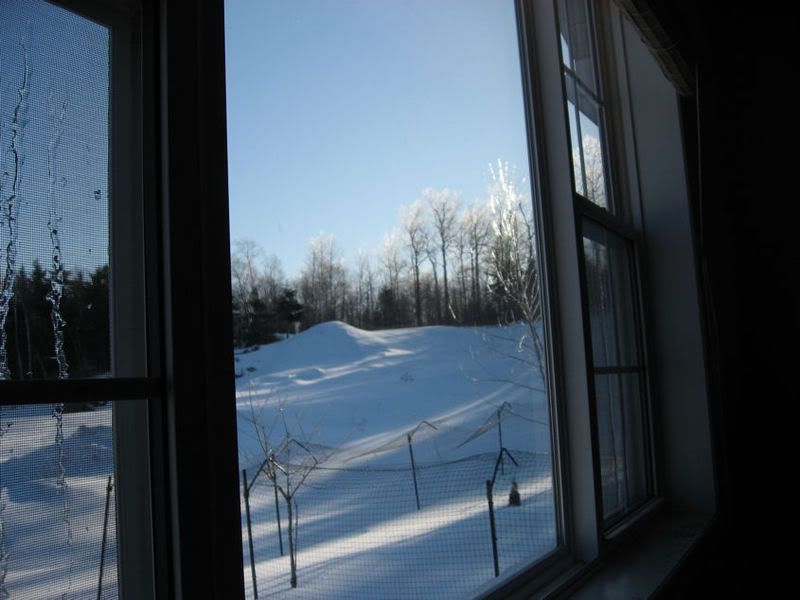 And the rest using the zoom, still from my seat on the couch...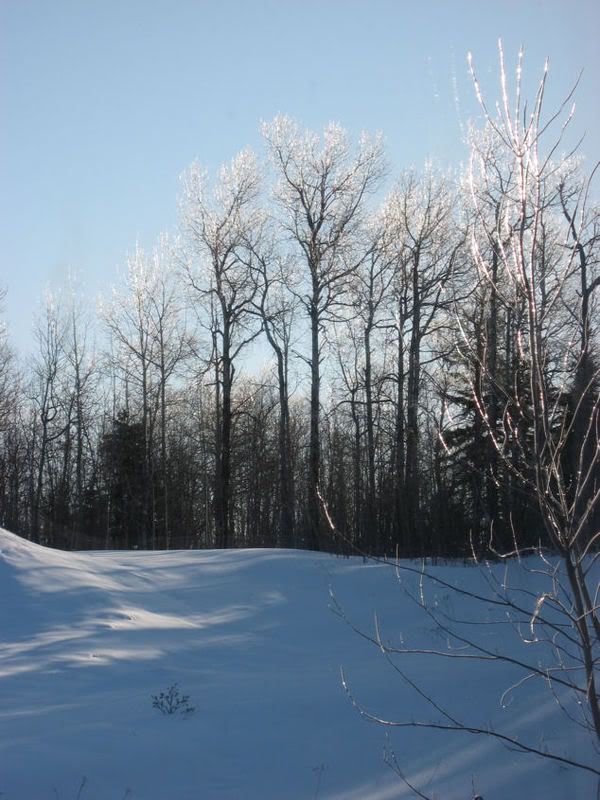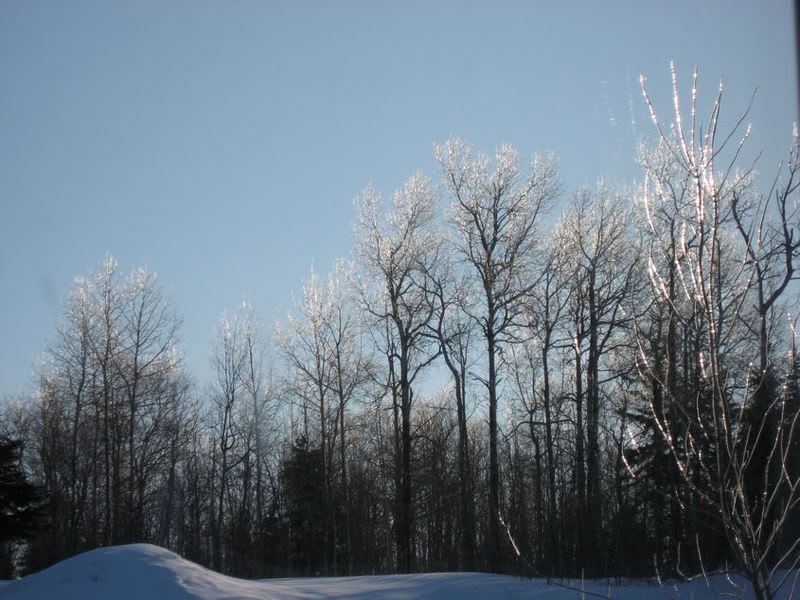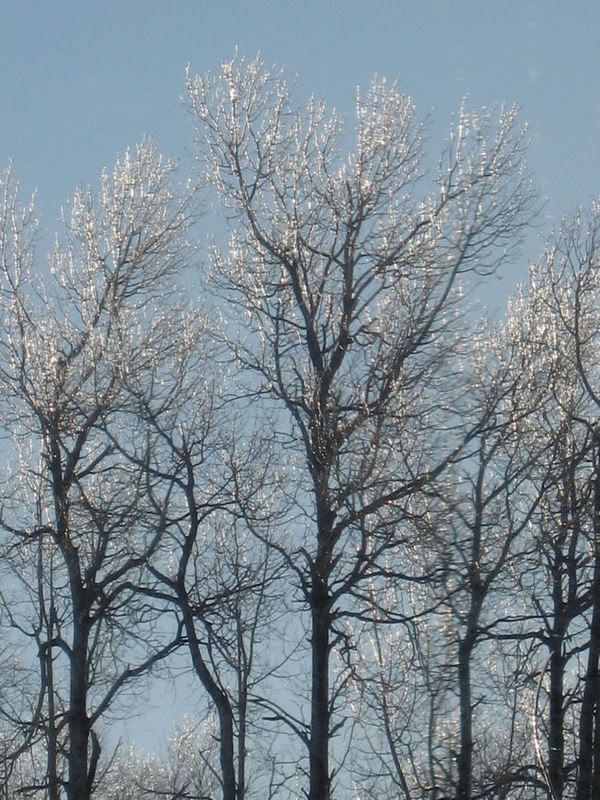 I had planned on today being a walk/jog session, but things didn't work out. Really late getting home from work, hungry Husband to feed, hungry self to feed because I didn't quite pack enough food for my lunch/snacks today. So we opted for dinner as soon as we got home from work and I don't like running on a full stomach. Hopefully I can get the jogging in tomorrow after work, but for today I did another yoga session. Sometimes you just have to go with the flow.