I think I used to have a rhododendron bush by the front steps...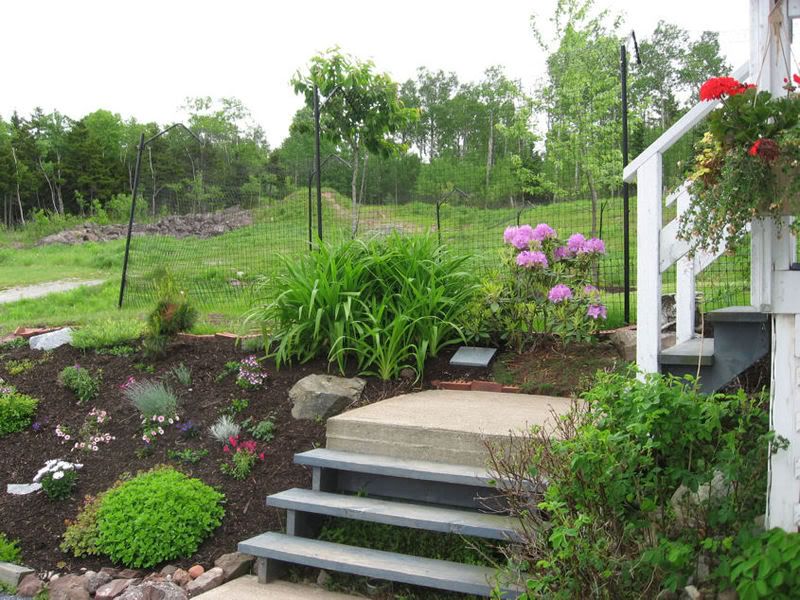 Poor, sad little bush...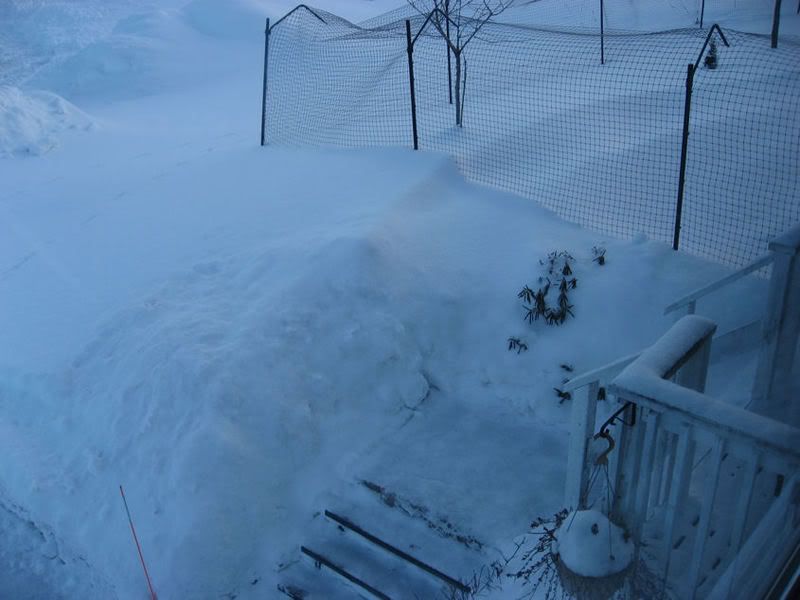 We - the Fabulous Feline Royal - are not amused.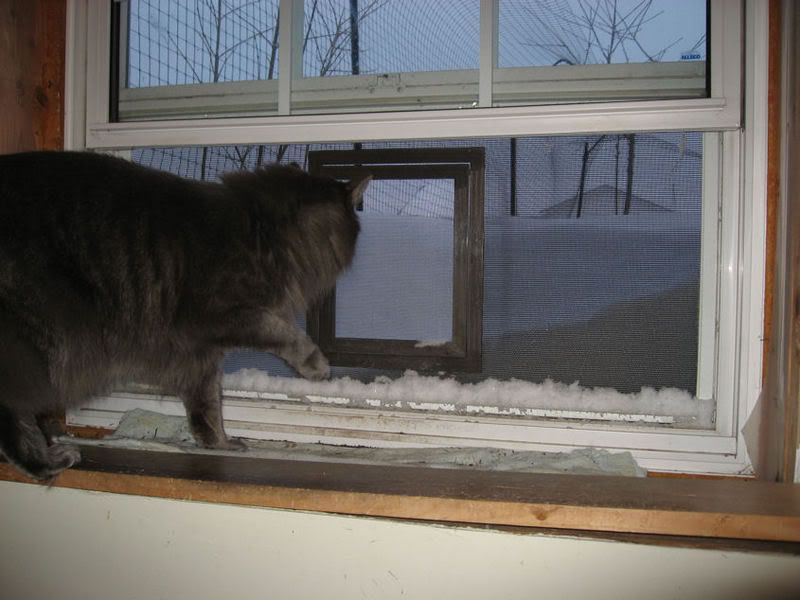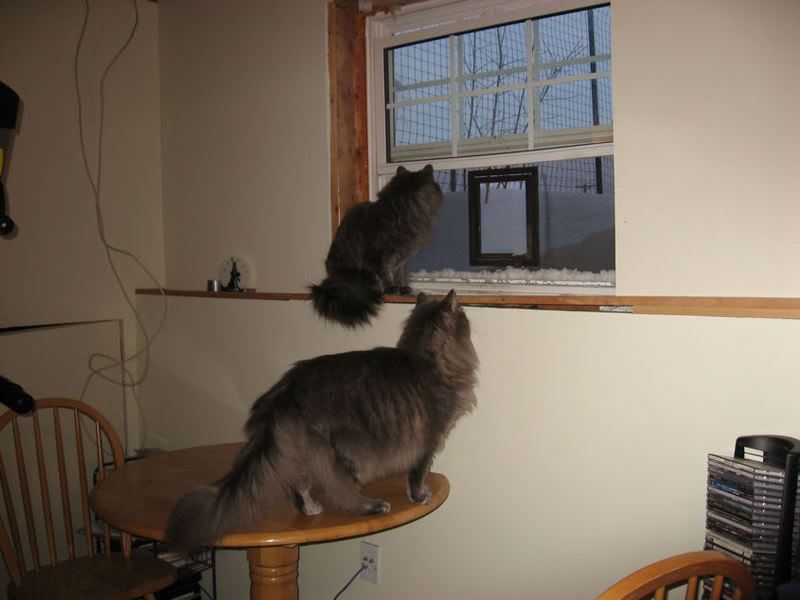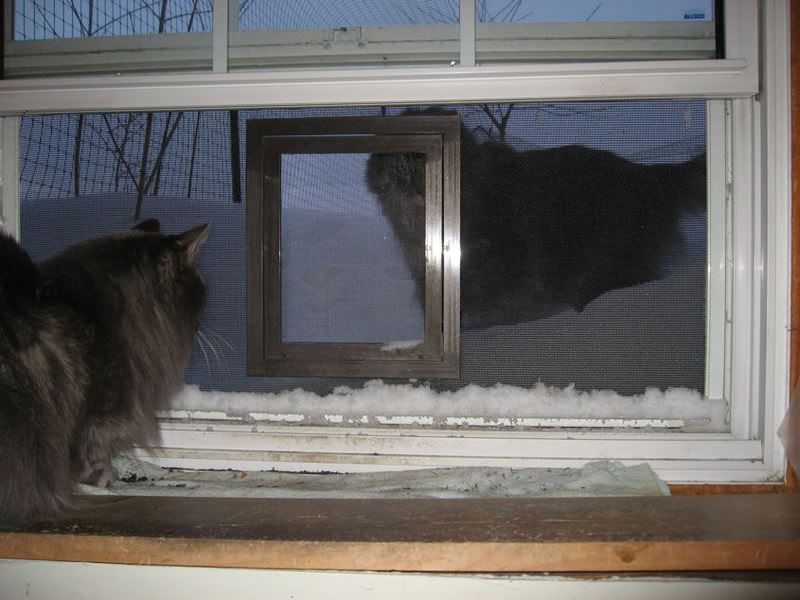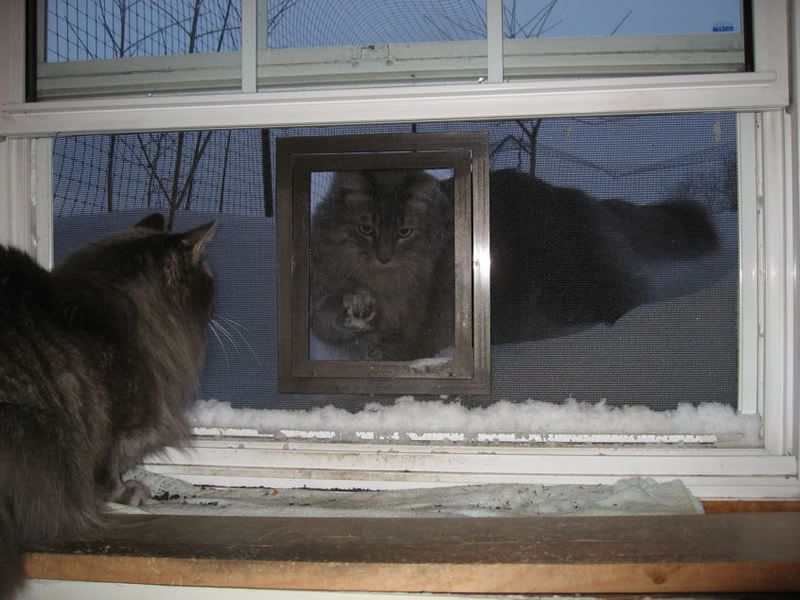 George didn't make it any farther than reaching that paw toward the window. Fred went out. Then he turned around and came right back in.
Dear Mother Nature: We've had enough. Please make it stop.