I had every intention of writing an actual post today, but it's been such a hectic weekend and I haven't had much free time. It's 9:45 PM on Sunday and I feel woefully unprepared for the work week to start...I hate that.
Result being - pictures instead of post. We got more snow on Saturday. It was pretty, I will say that. But things sure are messy out there and we are supposed to get more snow this week...
Saturday morning, kids were out for some sledding, still snowing at this point...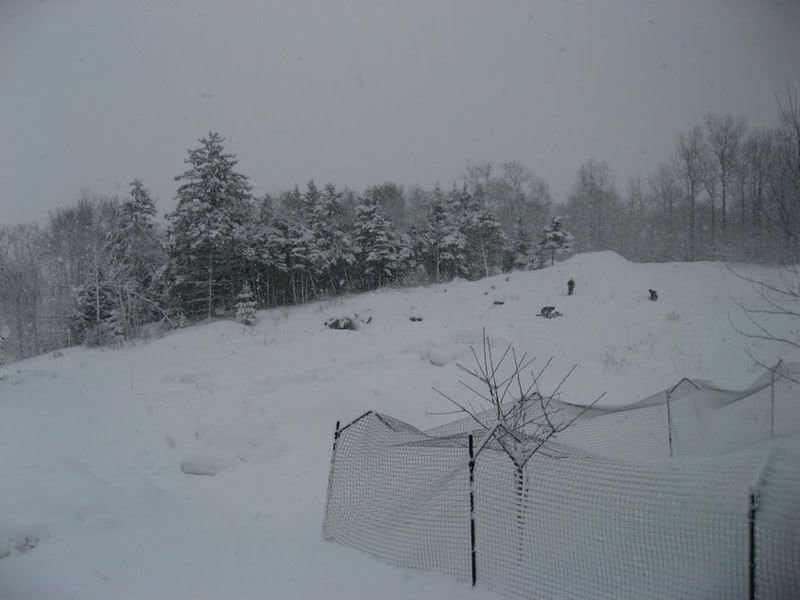 There is quite the drift outside the catdoor now, Fred had to climb to get out...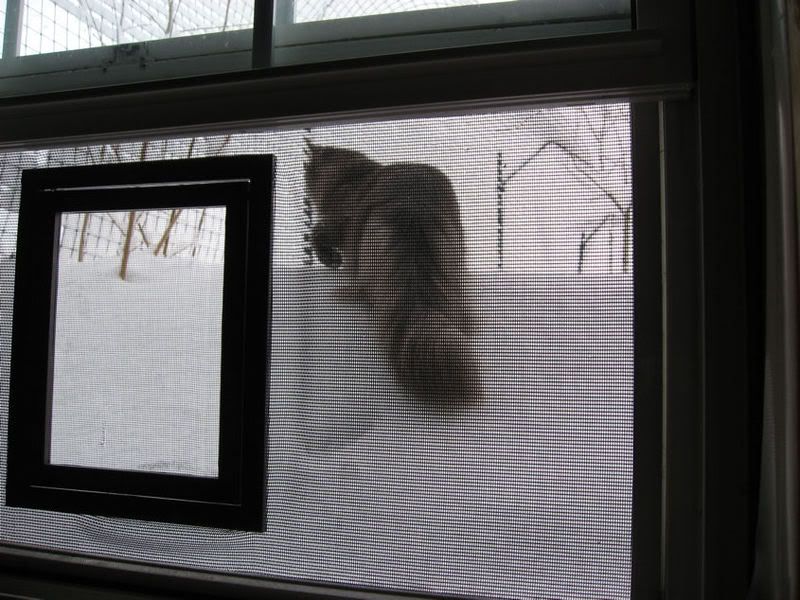 See the snow clinging to his fur already? By the time he came in, his belly was coated in snowballs...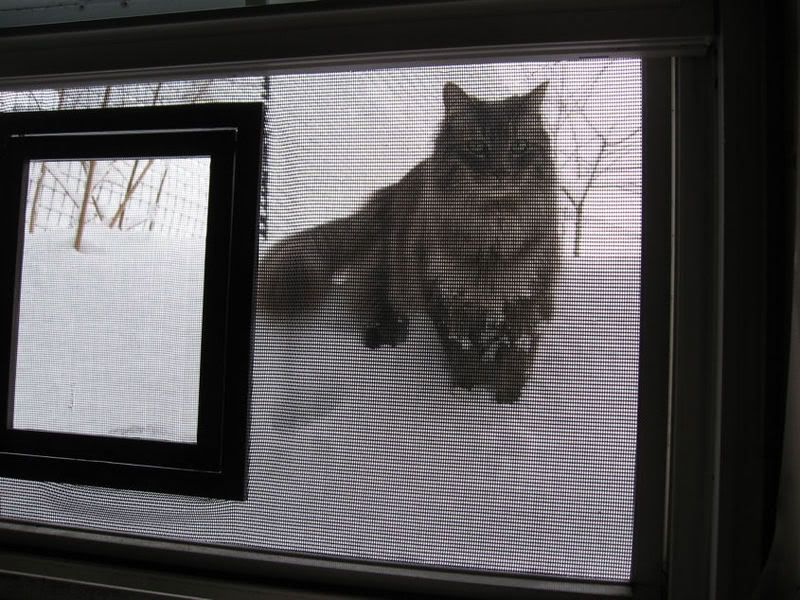 This light, fluffy snow actually collected on the fence...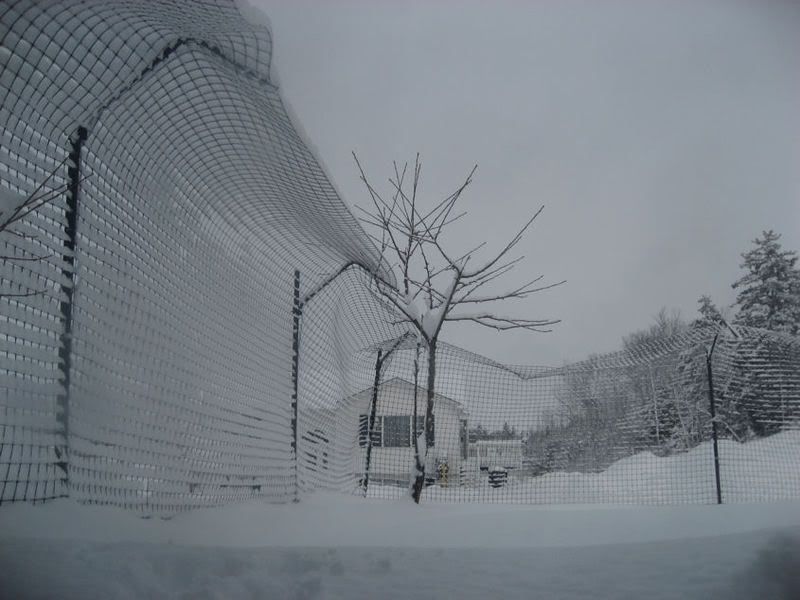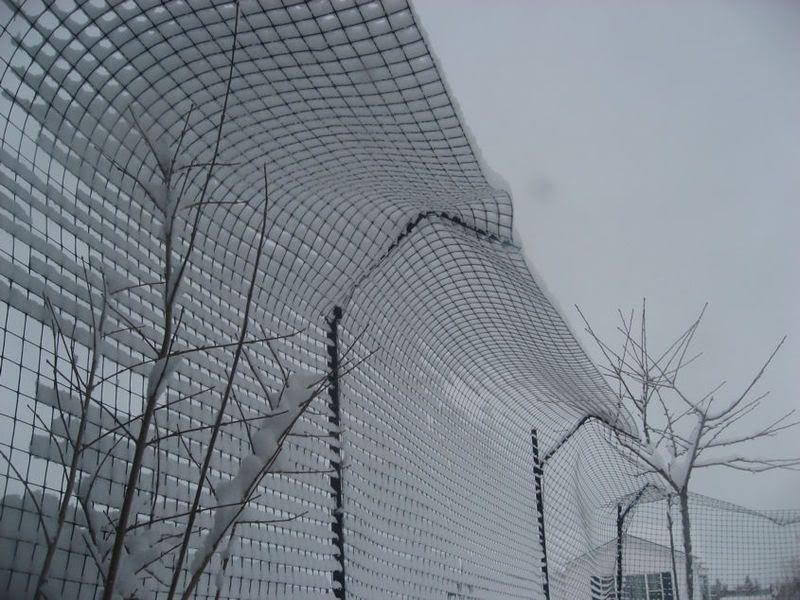 I just liked the juxtaposition here...One cat in, one cat out...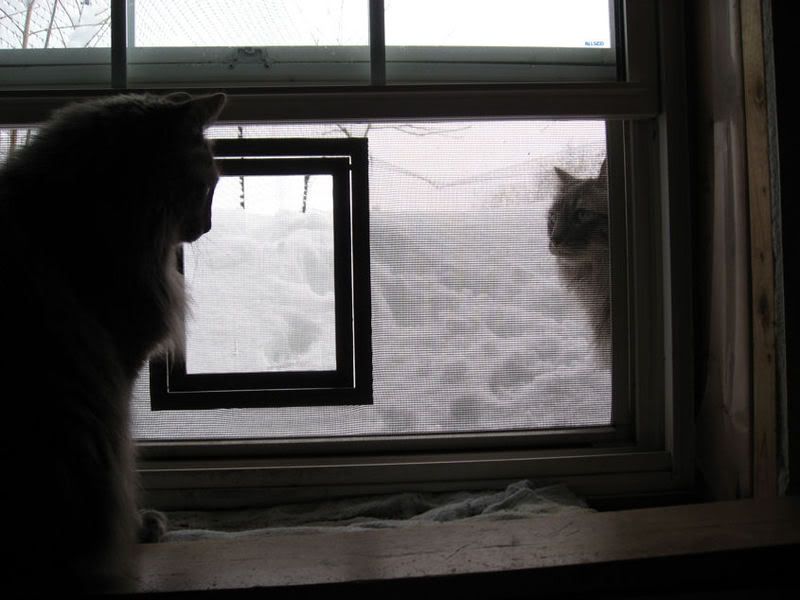 Was trying to get a shot of snowball-belly, but Fred would not stay still...He did, however, melt all over the place...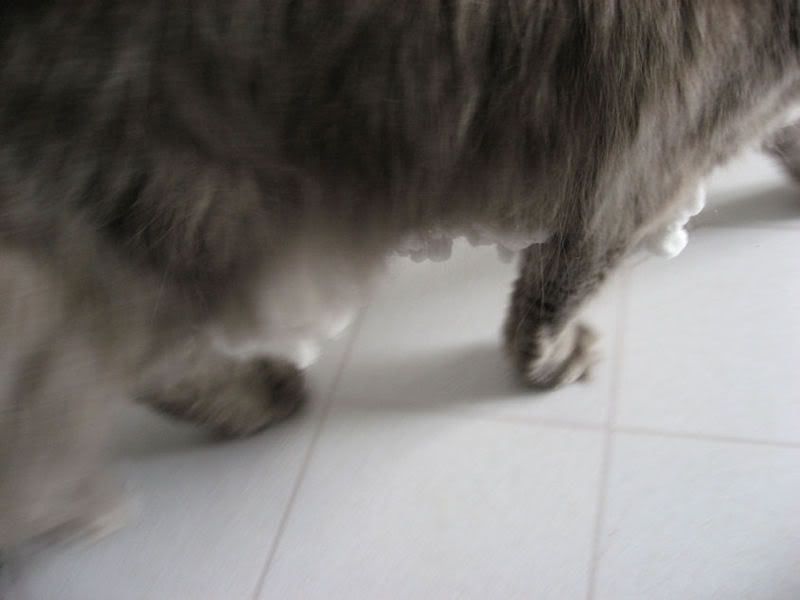 Our deck...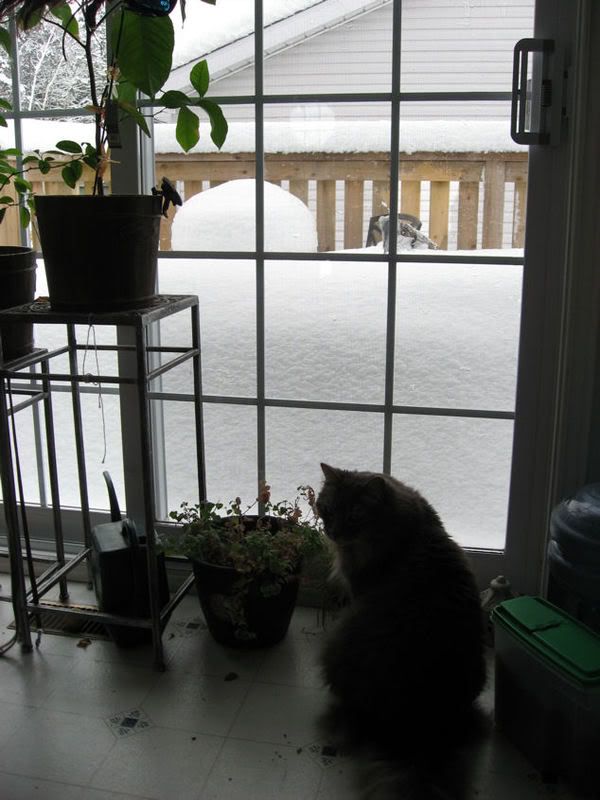 Can you imagine what we are going to do with more snow?