These two Cupid Tomato plants (in the container behind the cat) were looking pretty sad and spindly when I brought them home from the garden center about 3 weeks ago. I didn't really expect much from them...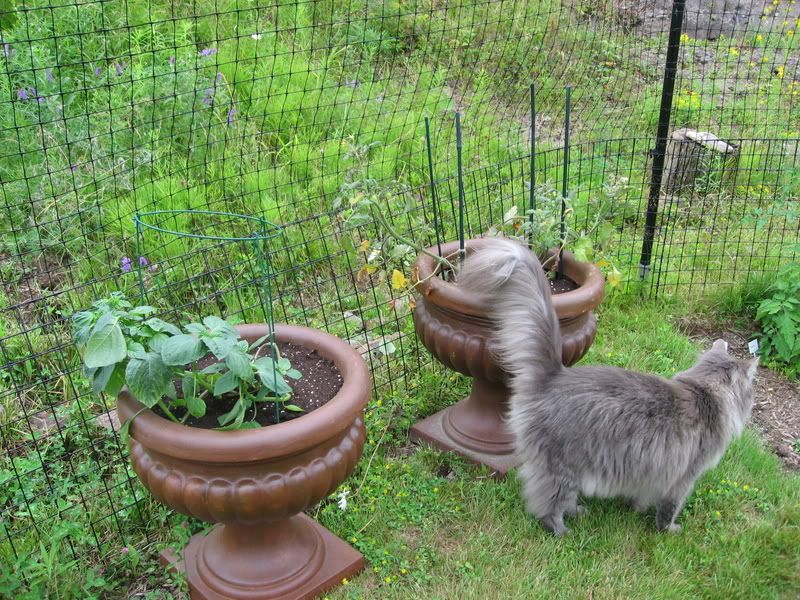 Amazingly, they have flourished.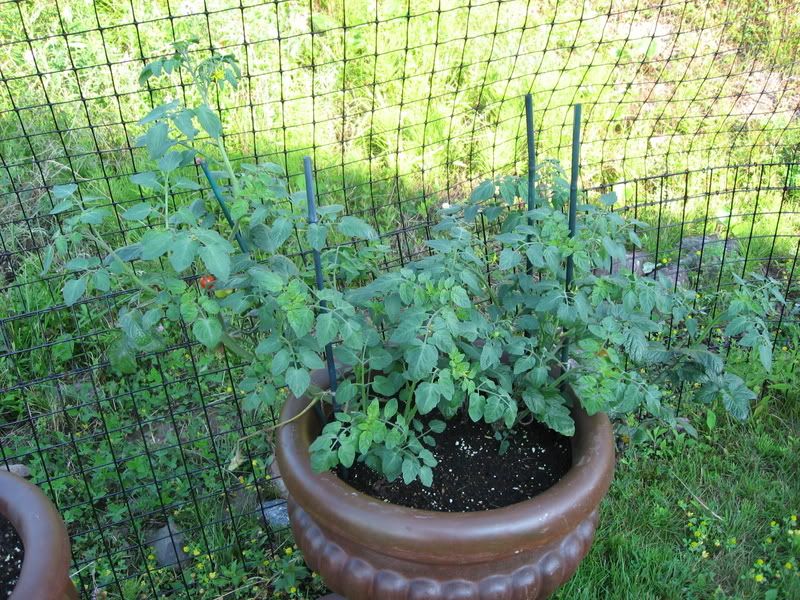 It looks like they will give me my first ripe tomato of the season, small though it may be.
The tomatillo plant is looking beautiful as well.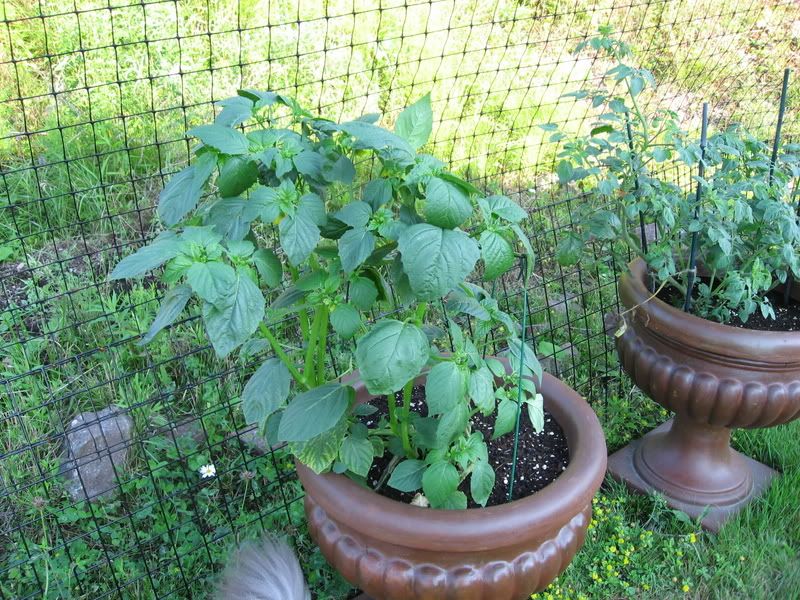 In the past, I've found that growing things in containers can be hit and miss - sometimes it works, sometimes it doesn't. Indeed, this year I have some pots on my deck with herbs that are not doing all that well, despite the fact that I've had great success with growing herbs on the deck in other years.
When I bought those urns for the tomatillos and picked up those Cupid Tomatoes, it was a gamble. Looks like this time, it has paid off.