Are you tired of Sunflowers yet?
Great thing about the Dwarf Sunflowers, they get more than one bloom. And back behind this row of sunflowers, you'll notice my tomatoes are looking lovely and colourful.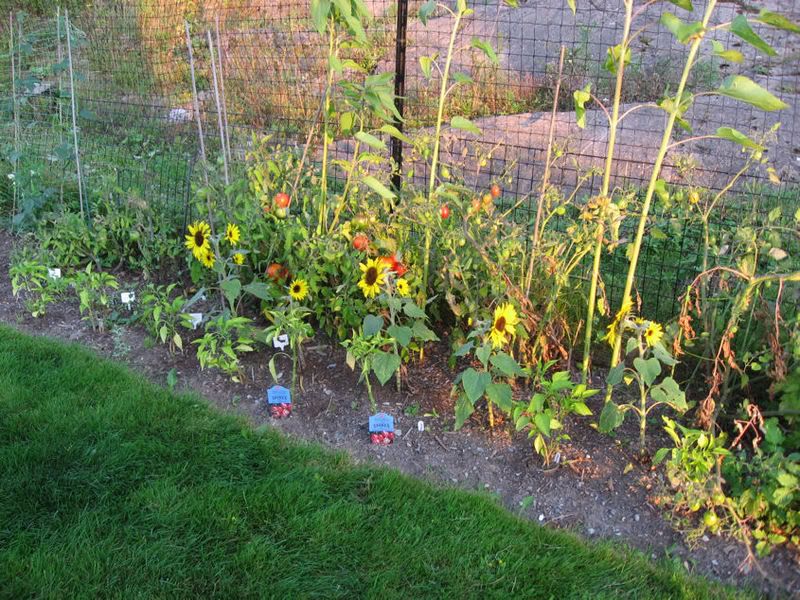 The first of my tall sunflowers is blooming also, unfortunately facing the wrong way.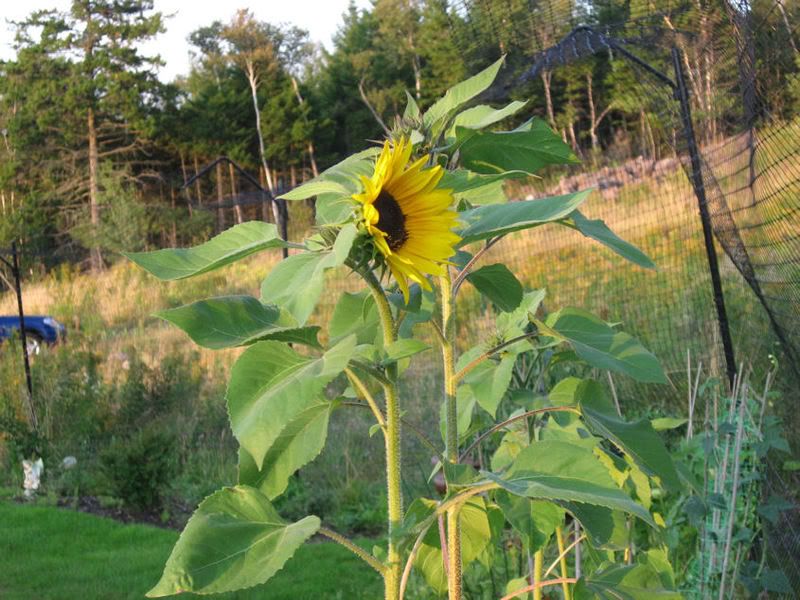 Still catching up on my Beck Diet reading. The third week so far seems to be all about staying motivated, not getting discouraged, recognizing sabotaging thoughs. Very good stuff that I can see myself reviewing. Unfortunately my brain is still kind of scattered at the moment. Not feeling so great today nothing serious, but tired and headache-y.
Eating was good today and I have done my weight workout - doing the kettlebell moves with dumbbells. So far, so good.