Guess what was waiting in my mailbox when I got home today? I'll give you a hint...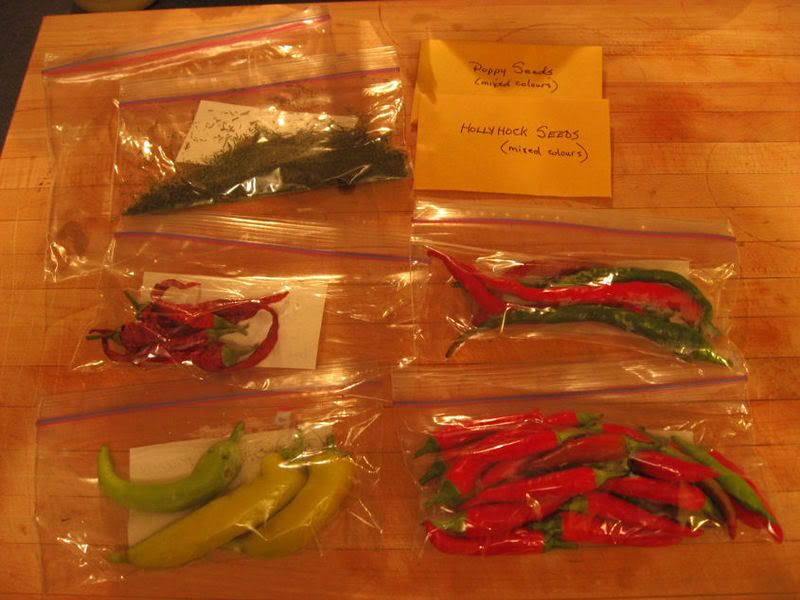 The Amazing Bag Lady
(that's what I'm calling her now) sent me a selection of hot peppers, some dill
and
some flower seeds! How awesome is that? It's all nicely labeled even, though I have the packages turned over in the photo so you can actually see what's in them.
I am off work tomorrow, and my sister will be arriving on the ferry from Nova Scotia at 11 am. Really looking forward to a fun & relaxing sisters weekend! And on Saturday we will be having Mexican Night, at which time we will make use of those lovely hot peppers.
Thanks again to The Amazing Bag Lady, we will be thinking of you as we enjoy our Mexican dinner!