I was hoping for a warm, sunny September so my garden would keep going a bit longer, but it doesn't look like it's going to happen. I'll be sad when it's finished for the year, but I admit I'm already thinking about what I will do with it come next spring.
But it's not quite done yet, so here are a few photos from this week that I hadn't got around to posting...
Another basket of tomatoes, not as full as the last one.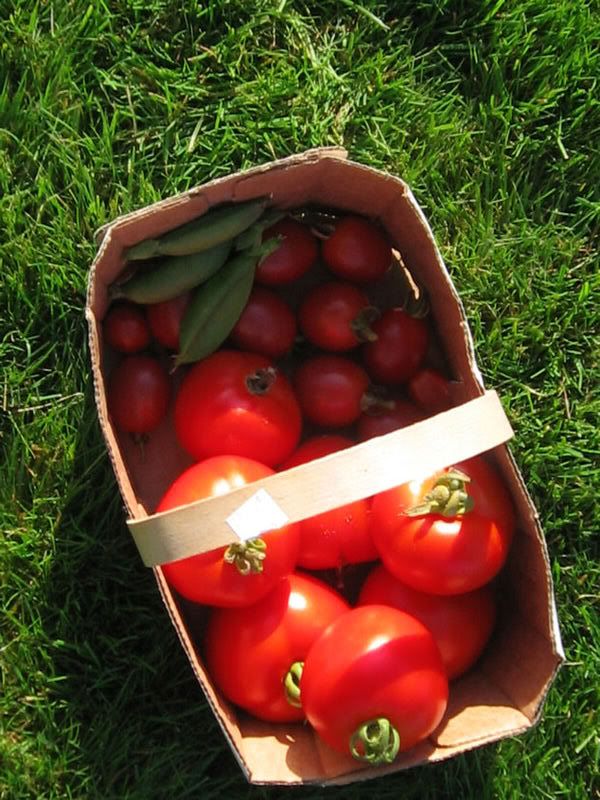 Cayenne Peppers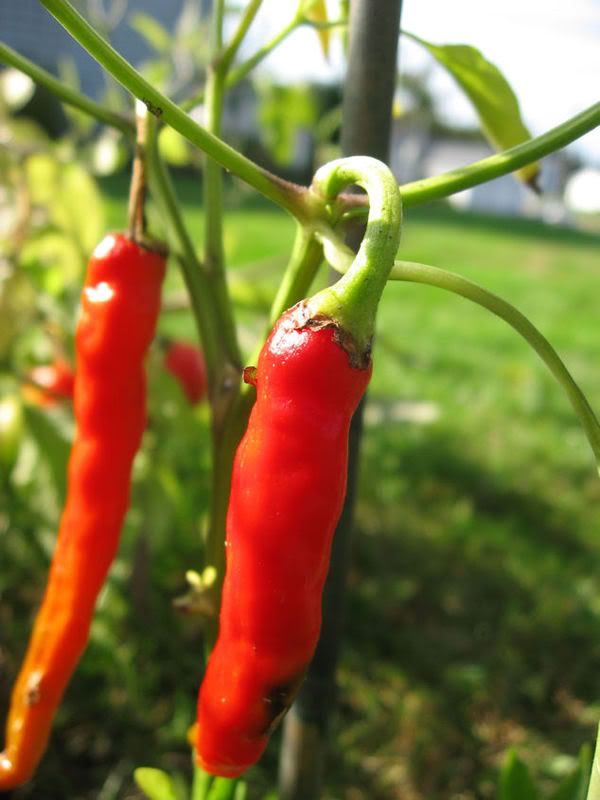 Was going for a picture of George sitting in the garden, but of course as soon as he realized my attention was on him, he headed straight for me.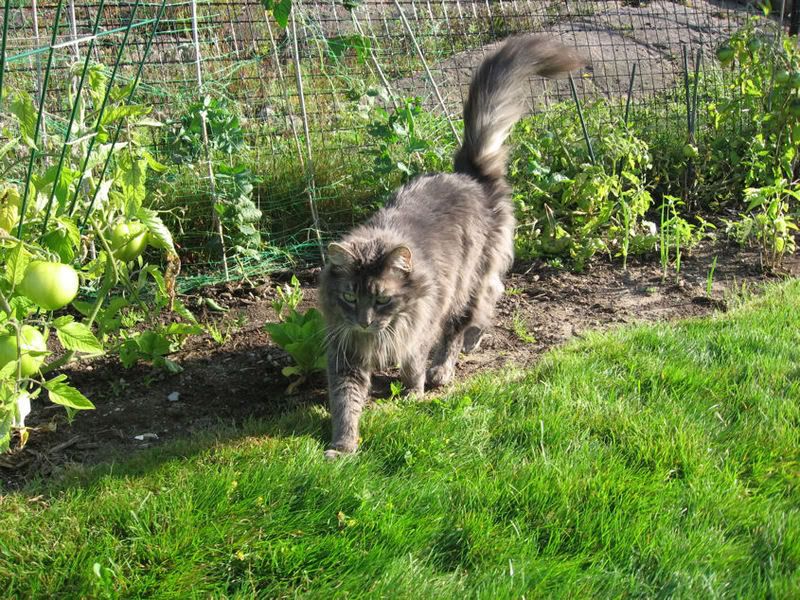 Fred was in hiding, so this was the best I could do.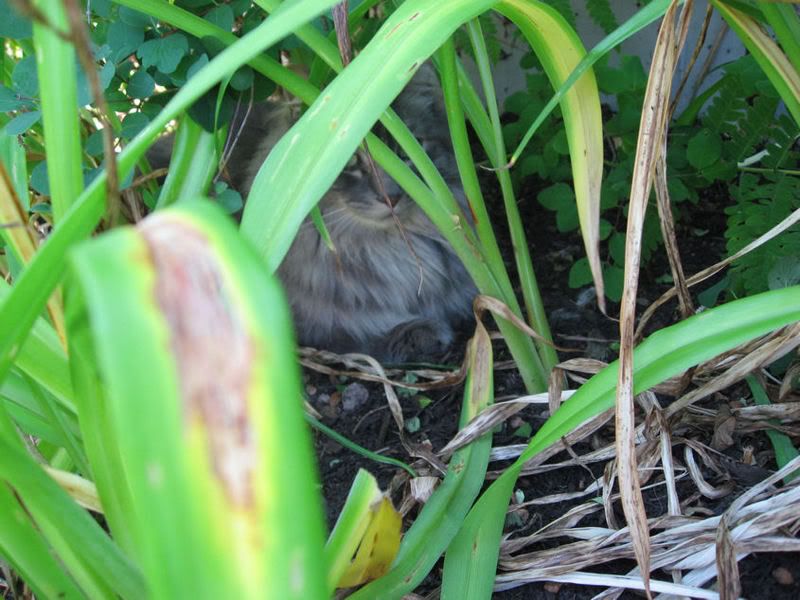 Picked the three red cayenne peppers today and added them to a batch of salsa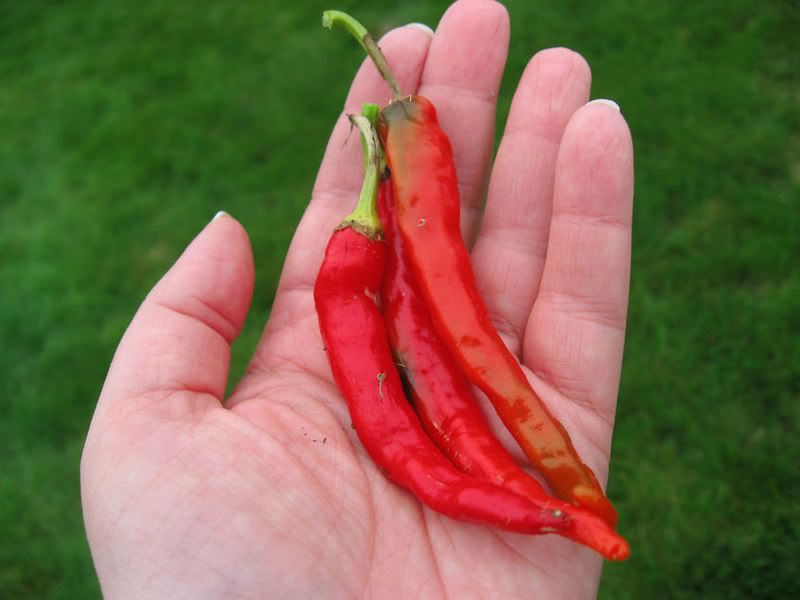 On Getting Some Perspective
I want you all to know that I did read and consider the comments that were left on my last two [whiny] posts. A few final thoughts:
1. I absolutely agree that life is for living and we need to allow ourselves to enjoy it.
2. Sometimes I have it in my head that things are going to go a certain way - I have a plan - and when things don't go according to my plan, I don't handle it well. Not always. But sometimes I definitely lose it. Just a little bit.
3. More salsa is always a good plan!
Speaking of enjoying life...
I've had quite a good weekend. We didn't go anywhere, or do anything special. Just relaxed at home. Well. My version of relaxing, which involves good workouts both yesterday and today. Great meals - healthy and tasty - prepared and enjoyed. And another batch of salsa put away for winter (if we don't eat it all before the snow flies).
I do my share of complaining sometimes, but when it comes right down to it, life is good!