So much for my optimism about the weather. There is a frost warning for tonight, so I figured I should bring in my tomatoes. I picked the ones that are pretty much ripe, plus some greener ones that fell off the plants. I left the rest of the green ones in the hope that we won't actually get the frost. A bit of a gamble, but on the other hand, I only have so much space in the kitchen...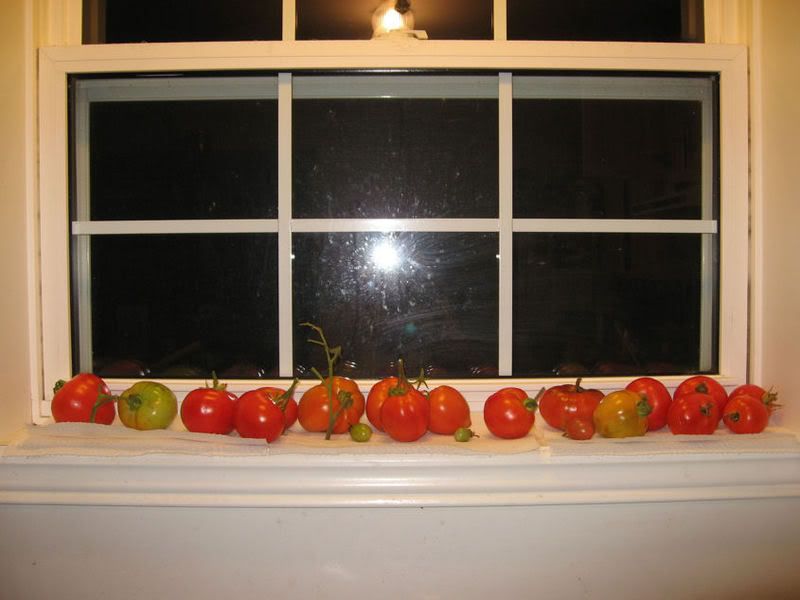 So here's hoping the rest of them will be ok.
Not much else to say today. Got my workout in before supper tonight. That is actually what I prefer, but Husband is always hungry when we get home and I hate to make him wait. Today though, I really didn't like the idea of a late evening workout, so I asked and he said he wouldn't mind waiting for supper. It really made my evening so much more enjoyable.
Now I think I'm going to try and get to bed early. I've been really tired this week - stressing out about some things I think, didn't even realize it until today. I really feel ready to crawl into bed, maybe read for a bit and I am so looking forward to sleep!