Have a cupcake! Or a mouse...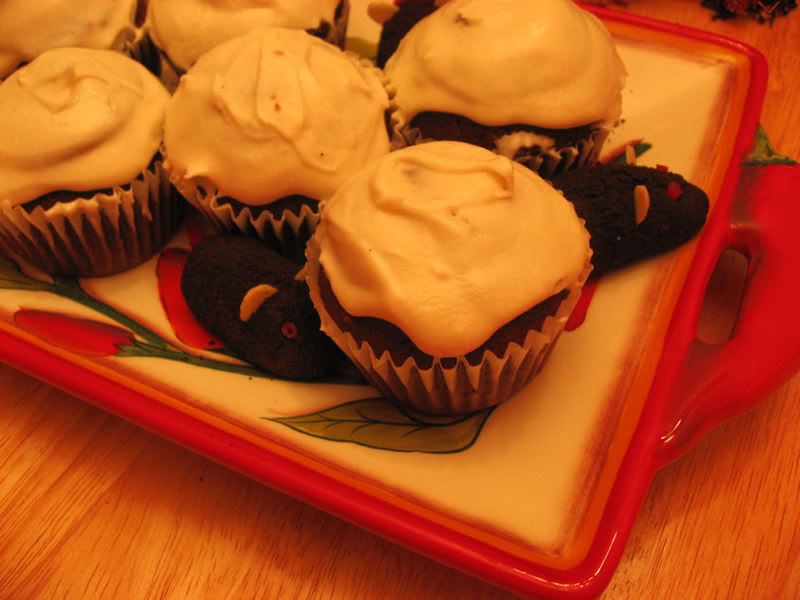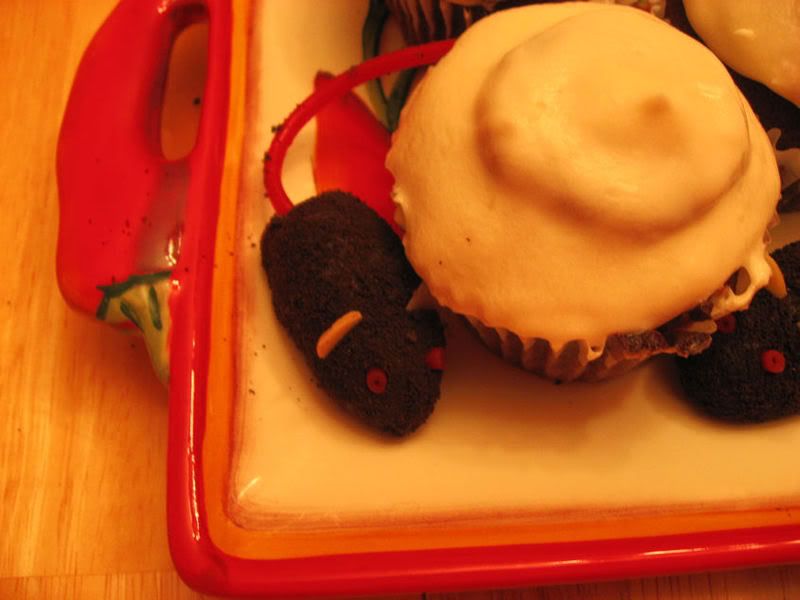 We had a good time at our party on Friday night. Everyone thought the mice were cute.
Unfortunately, I woke up Saturday morning with a Sinus cold and spent the weekend sitting on the couch watching TV. My cats were quite happy to take advantage of the warm lap all weekend, but I got nothing done around the house.
Anyway, off to bed now and hoping to feel better tomorrow.