I know I owe you pictures from the weekend, but I didn't feel up to sorting through all of those photos tonight. They're coming. I promise.
This morning, on a whim I decided to photograph my meals. So I'm playing food blogger for the day.
Breakfast & Lunch, all ready to take to work: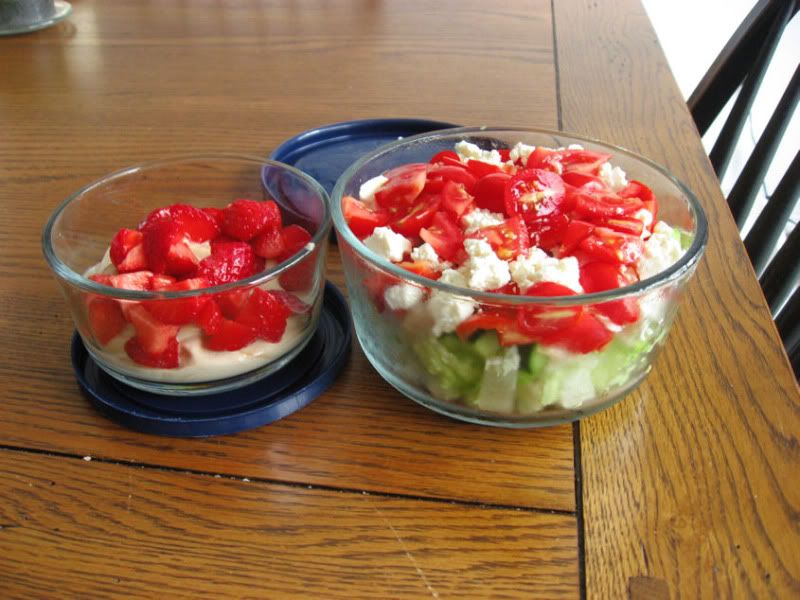 Liberte Mediterranee Mocha Yogurt
and Strawberries for breakfast. I also had a coffee. Can't start the day without coffee!
For lunch, a salad of romaine, cucumber, red bell pepper, tomatoes and feta. I have bottle of
Renee's Tangerine & Lime Vinaigrette
in the fridge at work.
During the afternoon I had another cup of coffee and a Kashi granola bar (no photo).
Due to being away for the weekend, there was no grocery shopping and no meal planning. Last night we defrosted pasta sauce from the freezer. Tonight we stopped at the grocery store on the way home. As soon as we went in the store I saw these lovely, soft, multigrain Kaiser rolls. But since I didn't know what to do with them, I kept going. Then Husband's attention was caught by
President's Choice Montreal Smoked Meat
. And supper was decided.
We had Reubens! Montreal Smoked Meat & Sauerkraut on Multigrain Kaisers. Husband had his plain, but I never miss an opportunity to melt cheese on something, so I added Fontina and toasted mine in the toaster oven.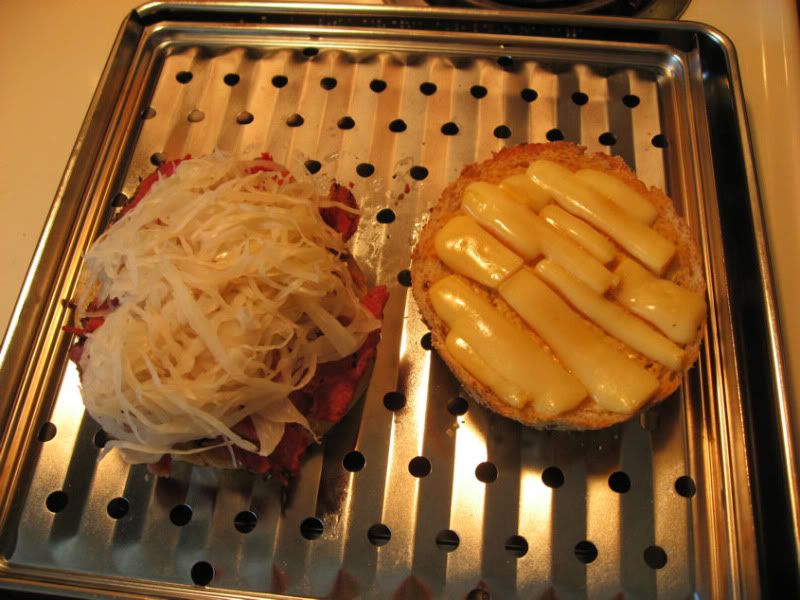 Along with some cucumber and red bell pepper with Renee's Cucumber Dill Dip. Club Soda with Lime to drink...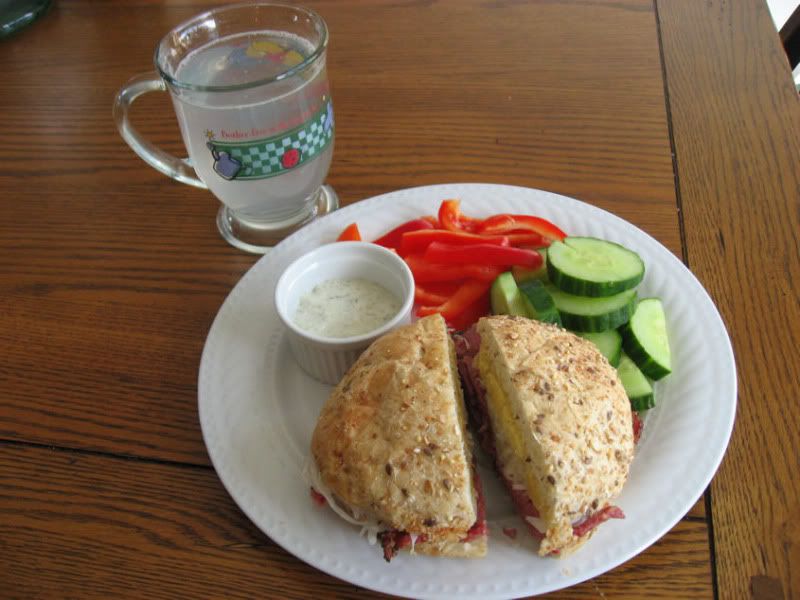 In my Winnie the Pooh mug.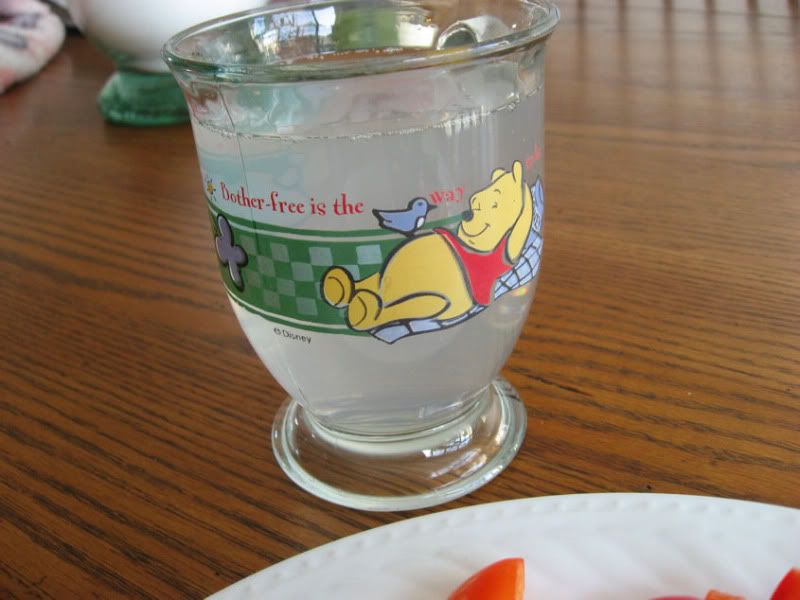 It did turn out to be a sunny afternoon/evening.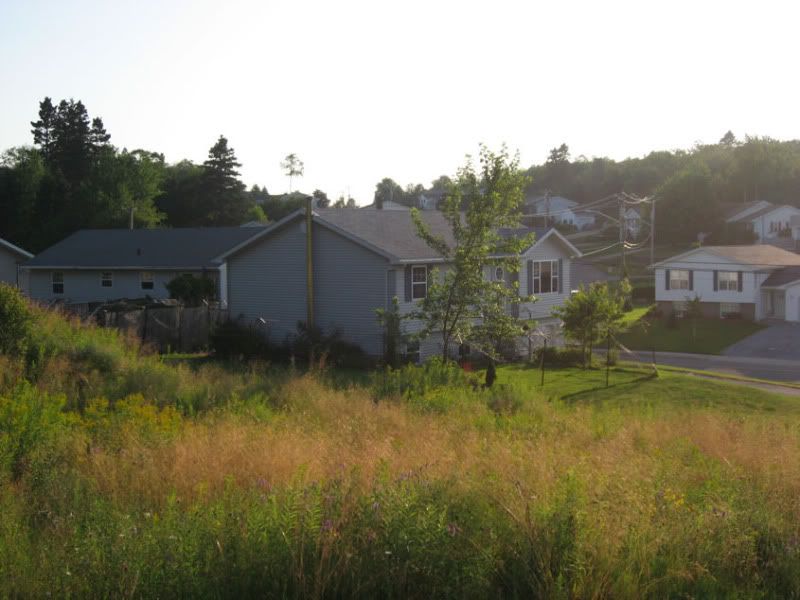 After taking Fred for a walk up the hill, I went to check out the garden. Most of my tomato plants have green tomatoes now and my beans are finally shooting up.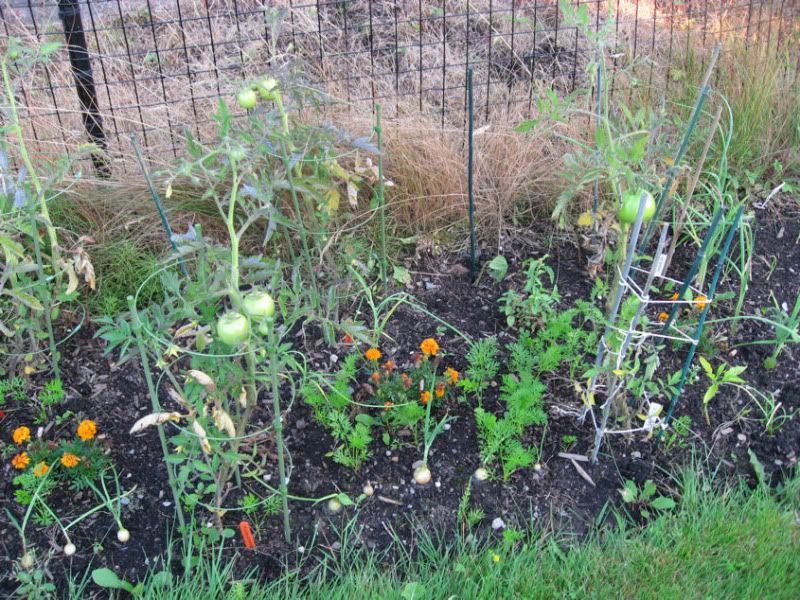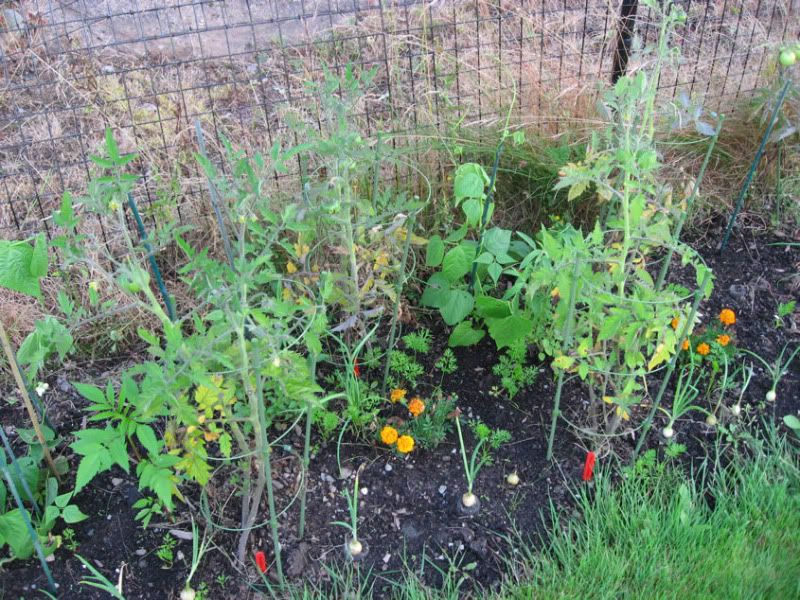 The container plants are still the bushiest, healthiest looking tomato plants. And I have a little teeny bell pepper on one plant.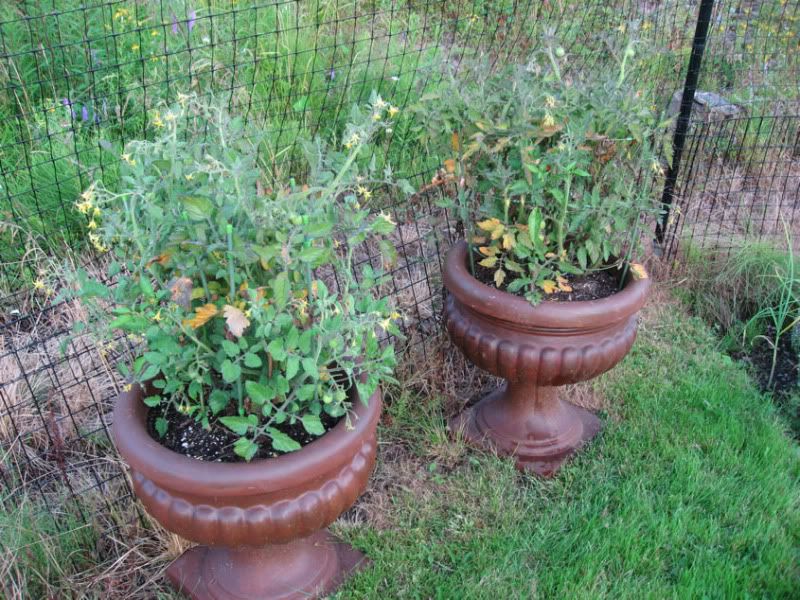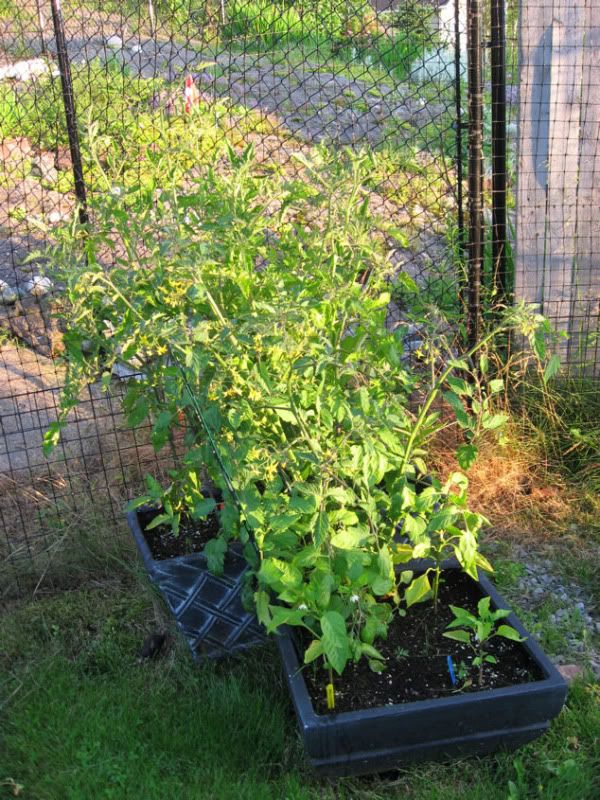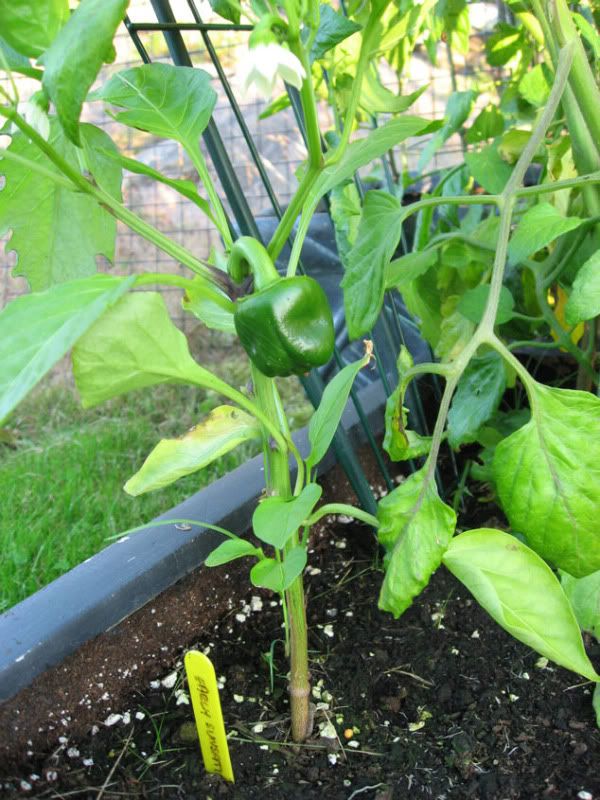 Mostly things are looking a little sad in the garden. Guess that's what happens when you don't get enough sun.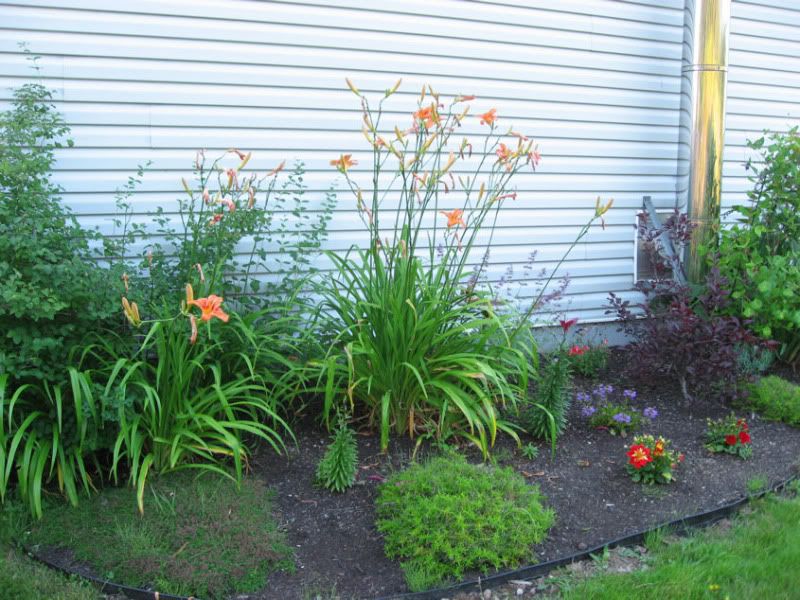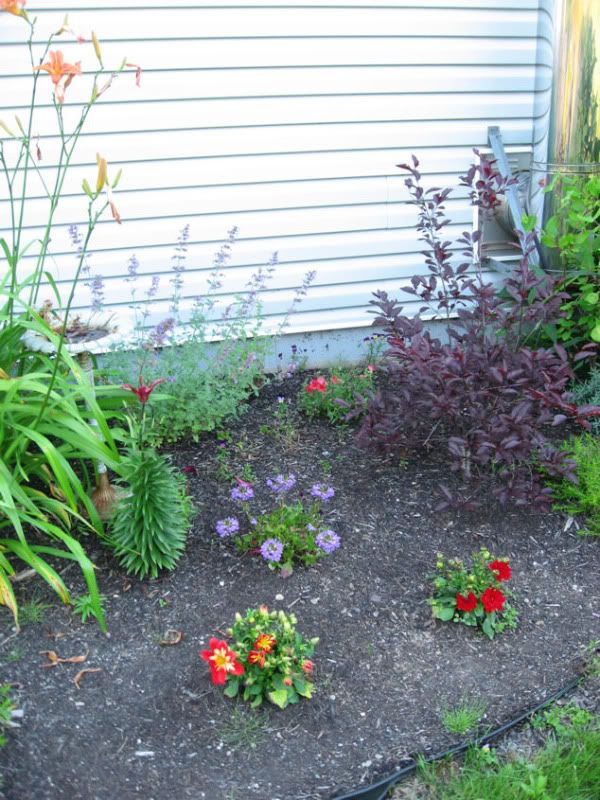 Still, there are bits of color to be found.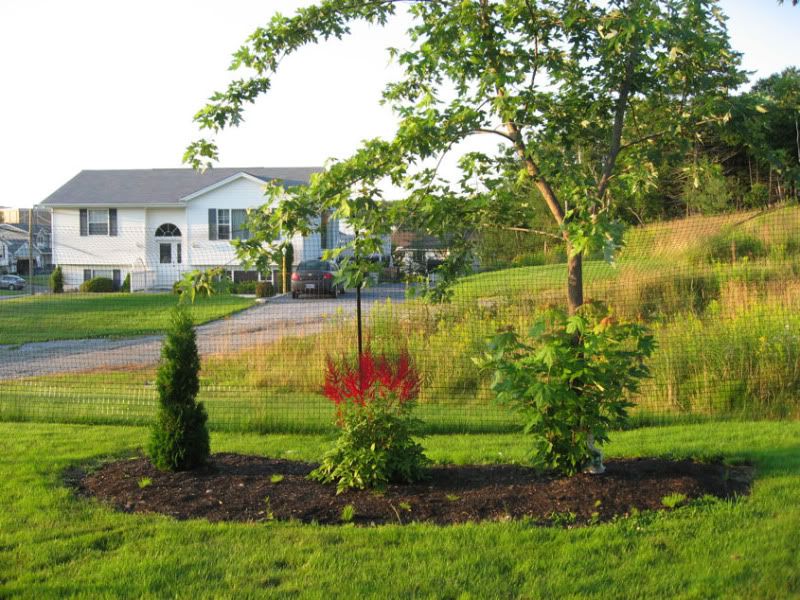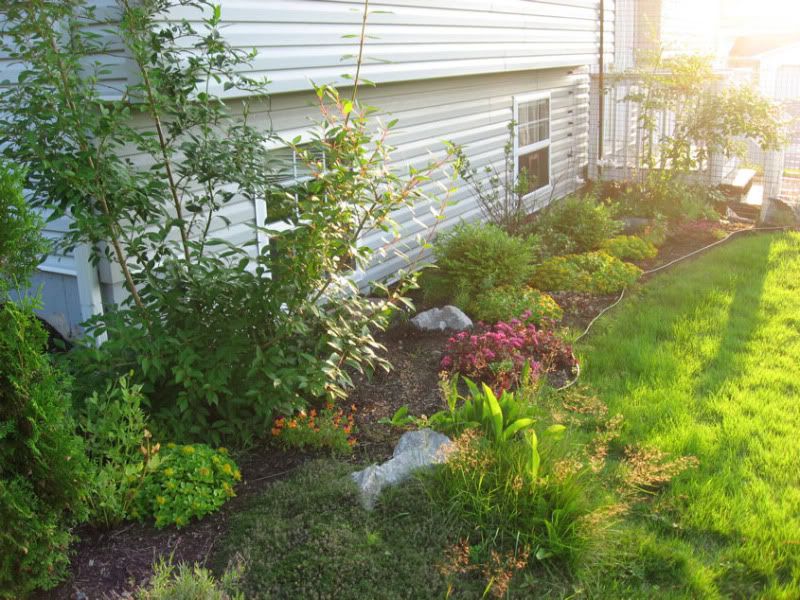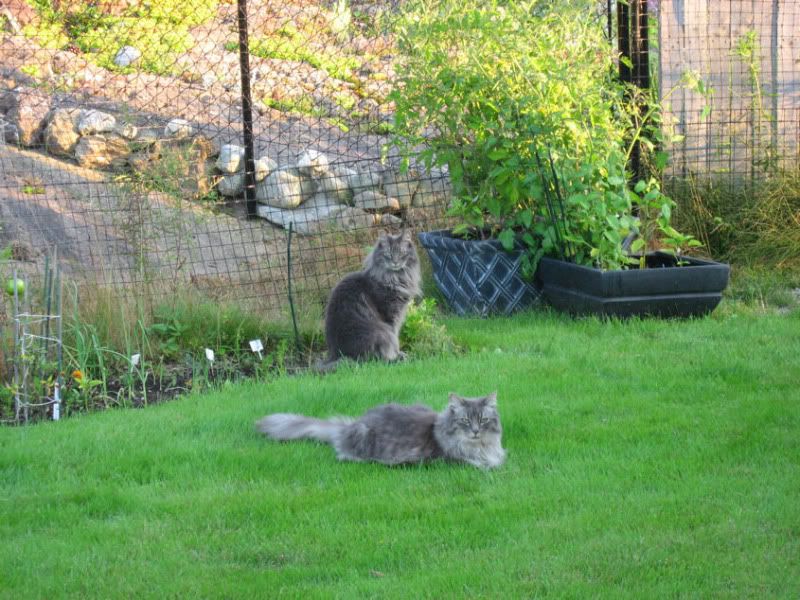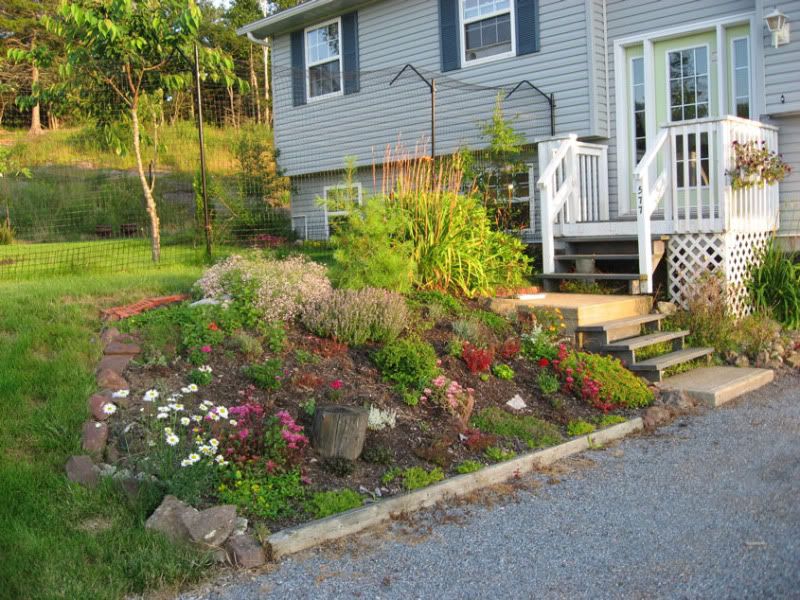 I took advantage of the nice weather and went out for a walk. When I came back, there was a deer up on the hill.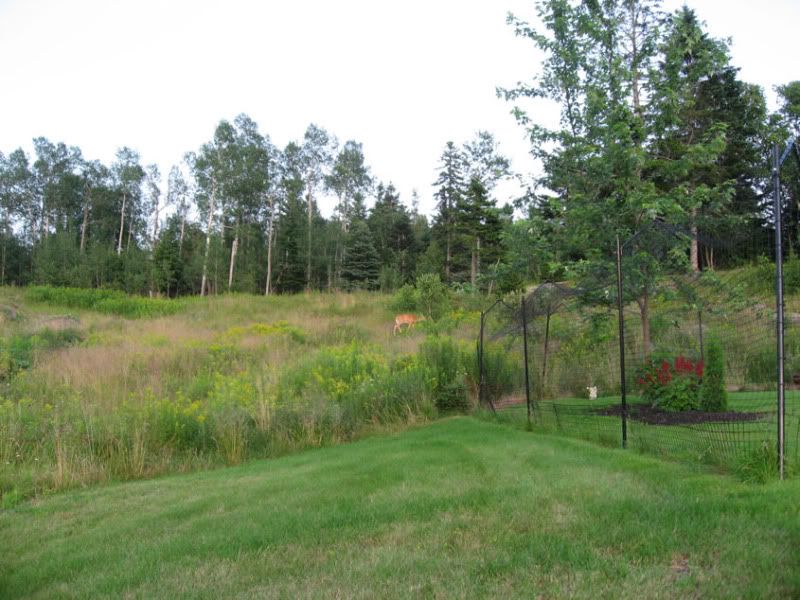 And a Fabulous Feline in the garden!