We're still missing the sun but the humidity has let up which is a relief. It's still mostly grey, cloudy days, broken up by the odd bout of sunshine or sudden torrential downpour of rain. Keeps us on the edge of our seats, it does.
I didn't get outside much this weekend as I was pretty busy in the house. I did manage to get outside last night during one of those rare bits of sunshine. I took a quick tour of the garden and then took Fred for a walk up the hill.
The Day Lilies are starting to bloom, along with the red Asiatic Lilies. That's George posing in the garden.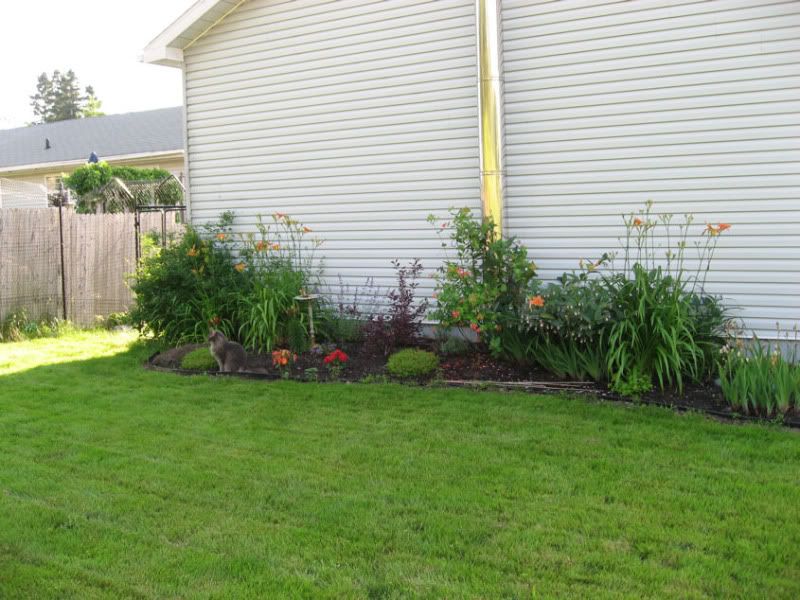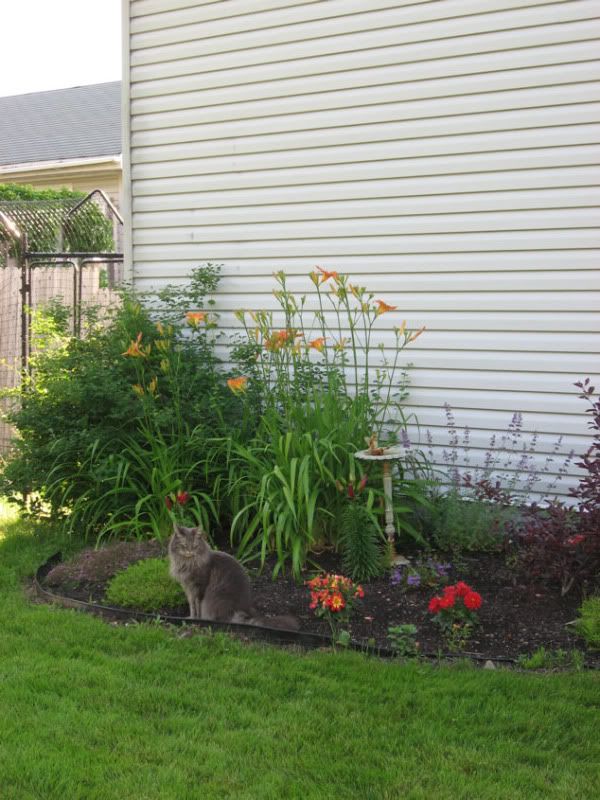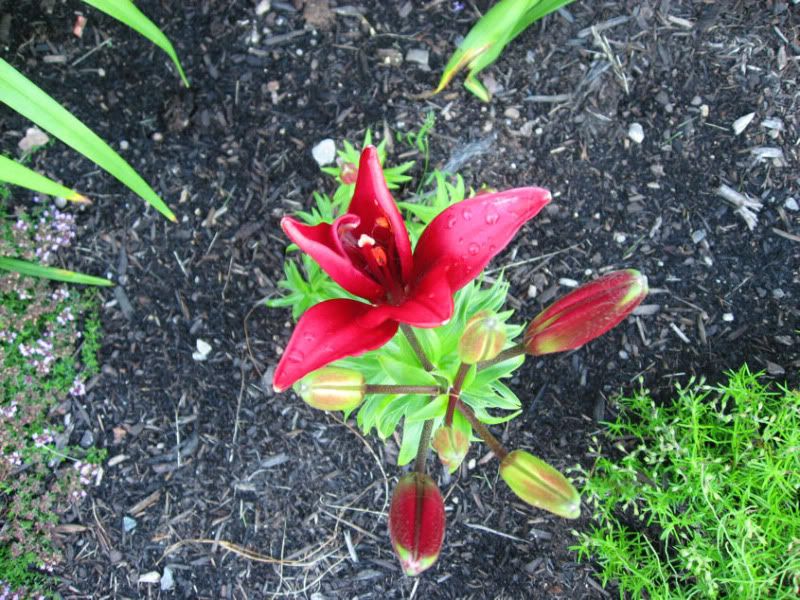 I found my first little green tomatoes - Jetsetter, which are an early variety and Sweet Cluster.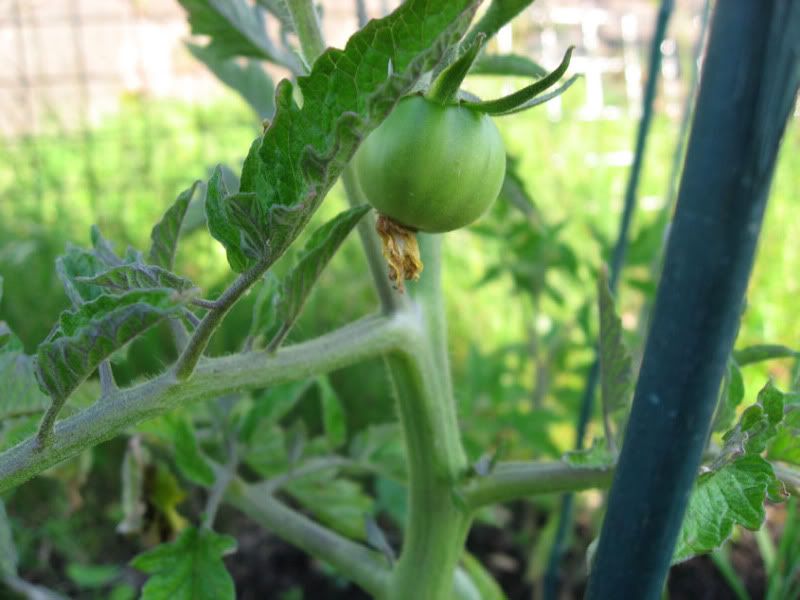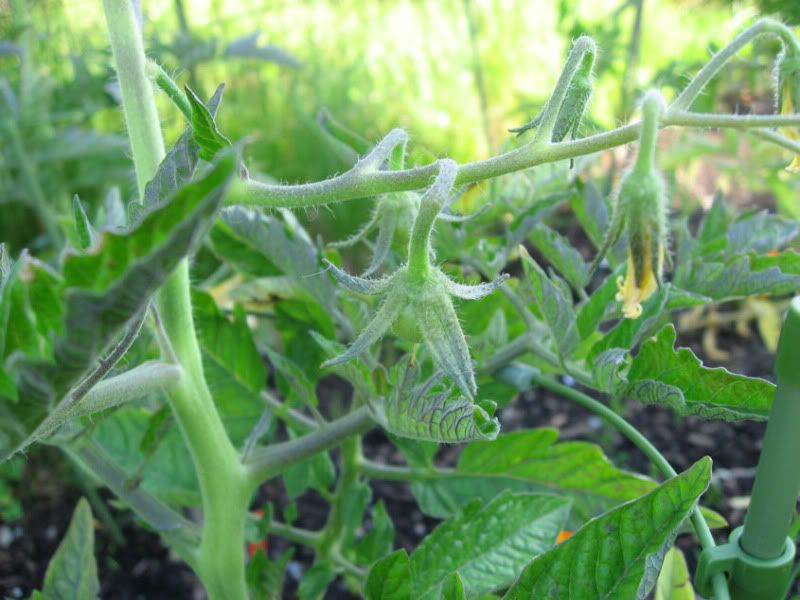 The Thyme is still looking lovely.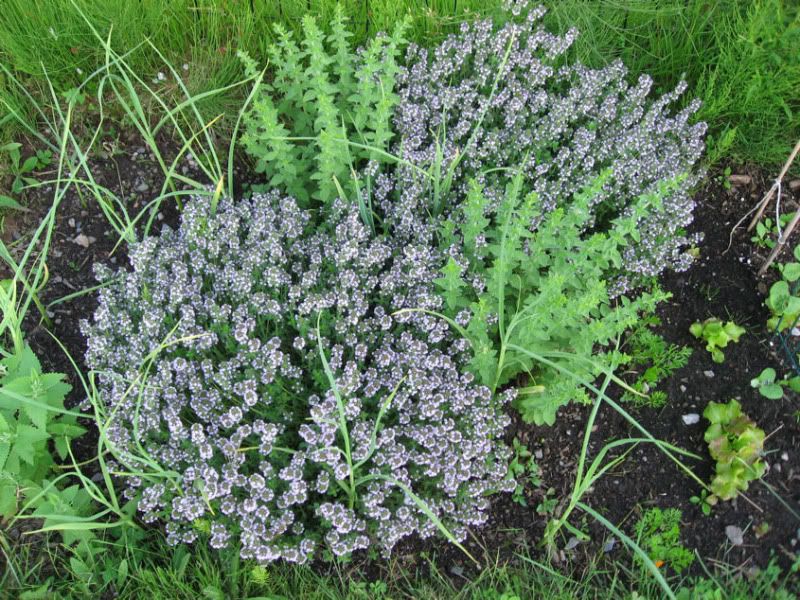 Fred loves to go for a wander up the hill.