Last Thursday morning we were up and on the road again. Hadn't been to Halifax for years and now two weekends in a row!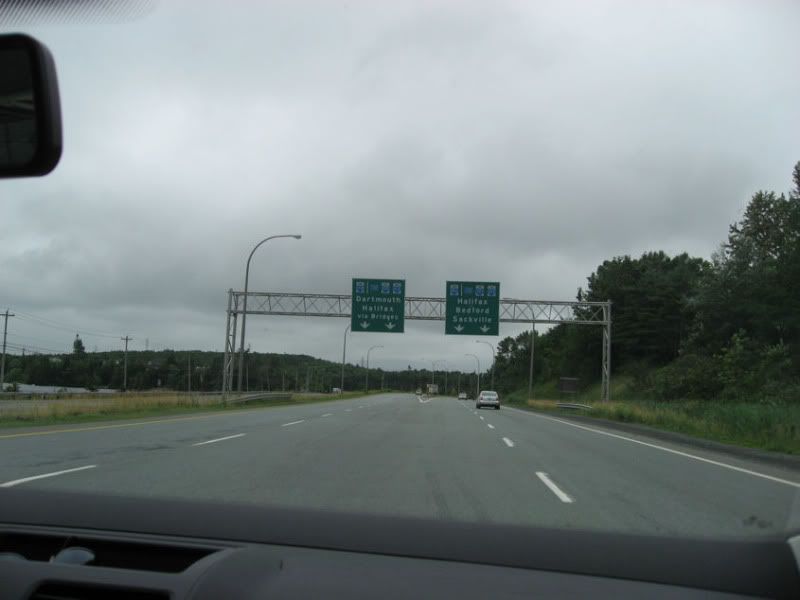 We actually beat my family by an hour, even though we had the longer distance to travel. Since it was around lunch time we decided to get something to eat. We ended up at Jack Astor's where I had a Chopstick Chicken Salad which was awesome.
Then we headed for Citadel Hill where we were meeting up with everyone. As you can see, it was a lovely day...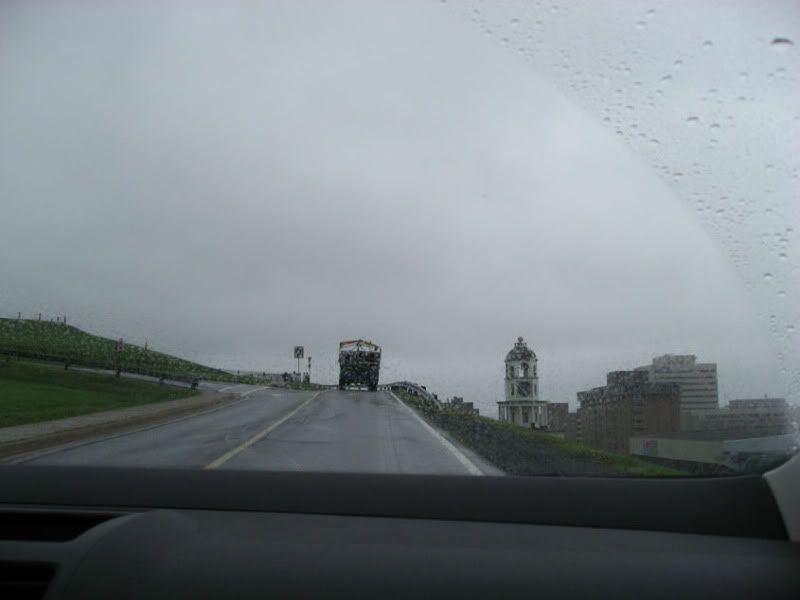 I have not been to
The Halifax Citadel
since I was just a youngun' - don't remember much about it other than the fact that I was there.
I snapped lots of pictures, but I think it is one of those things that is better seen in person.
However....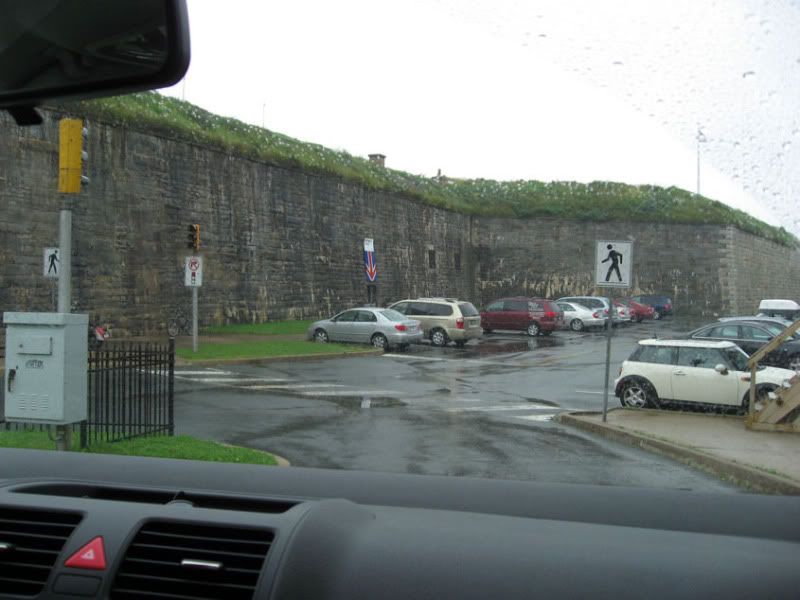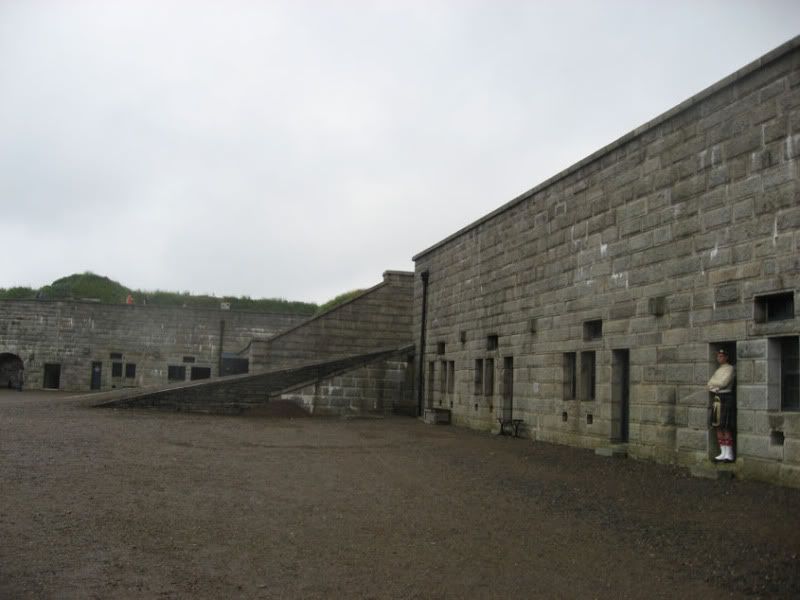 The library. I want it in my house.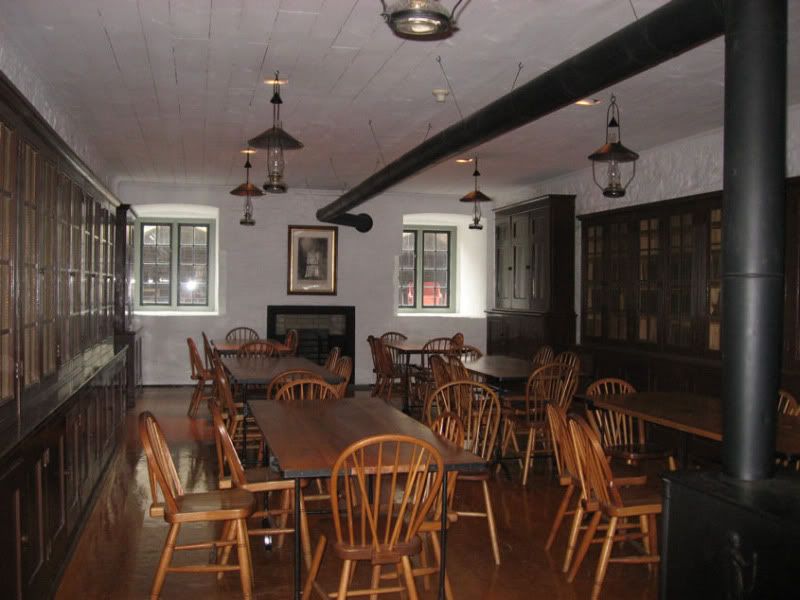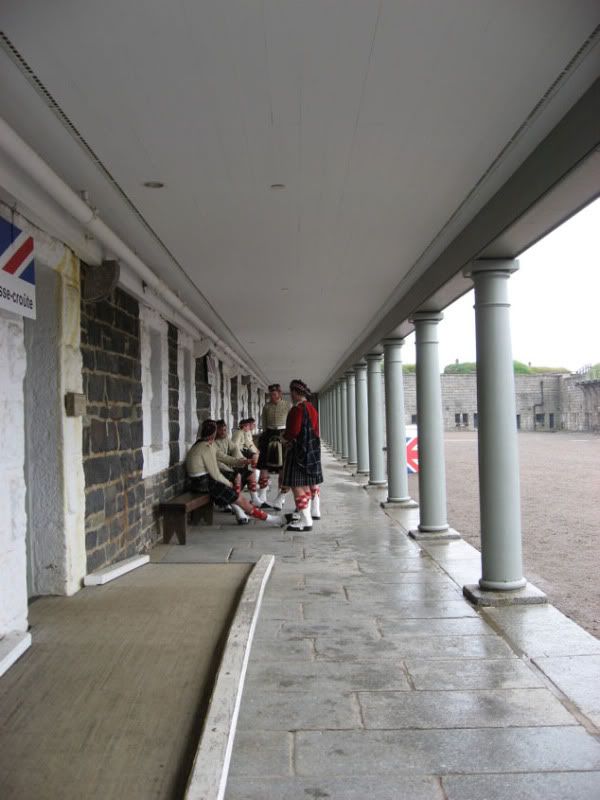 There was way more in the museum than I expected - it seemed to just keep on going. We really didn't have time, definitely rushed through some of it, but I really enjoyed it.
There was a wall of regimental badges...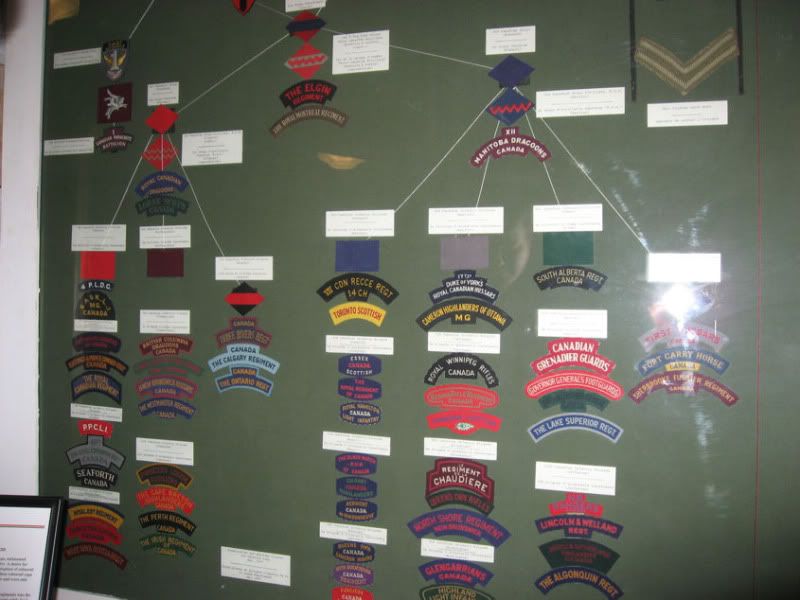 including the regiment that Husband used to belong to.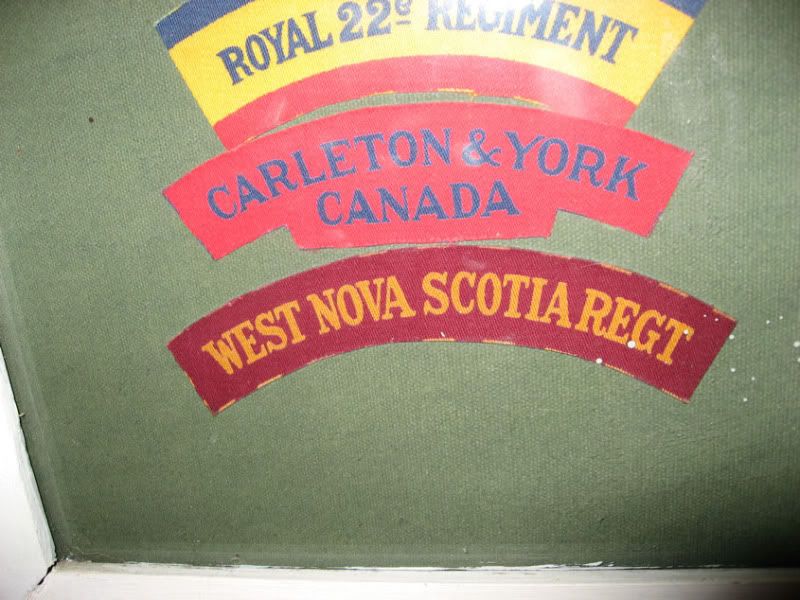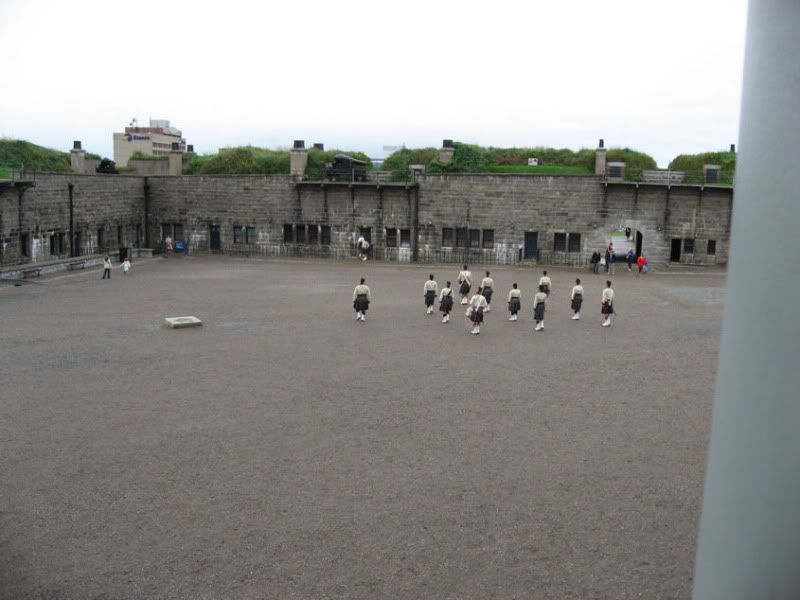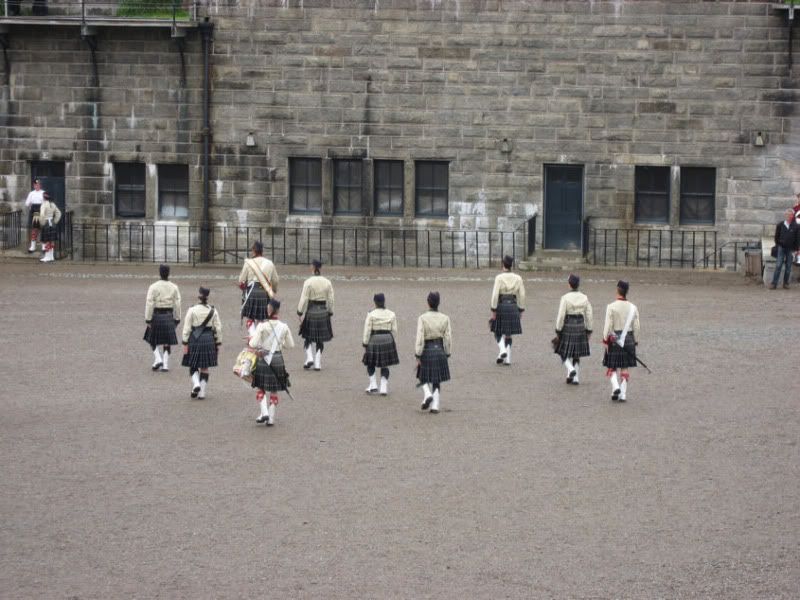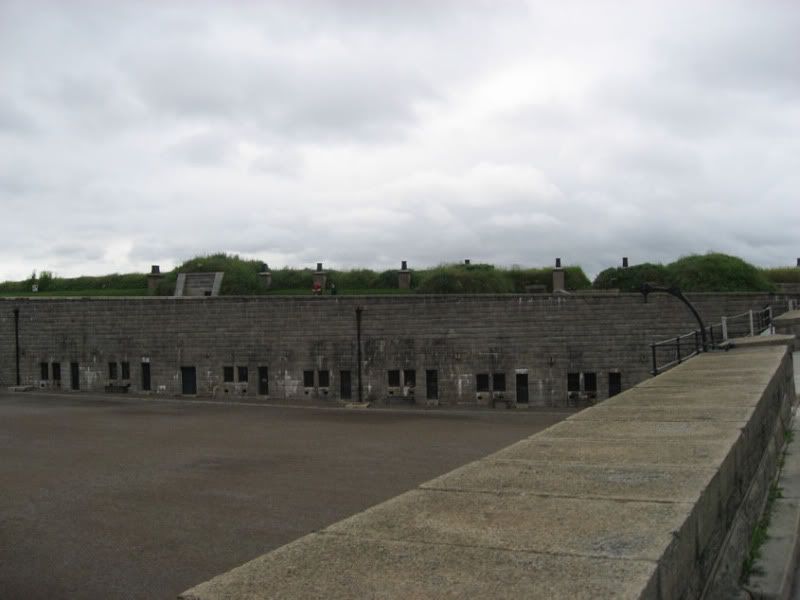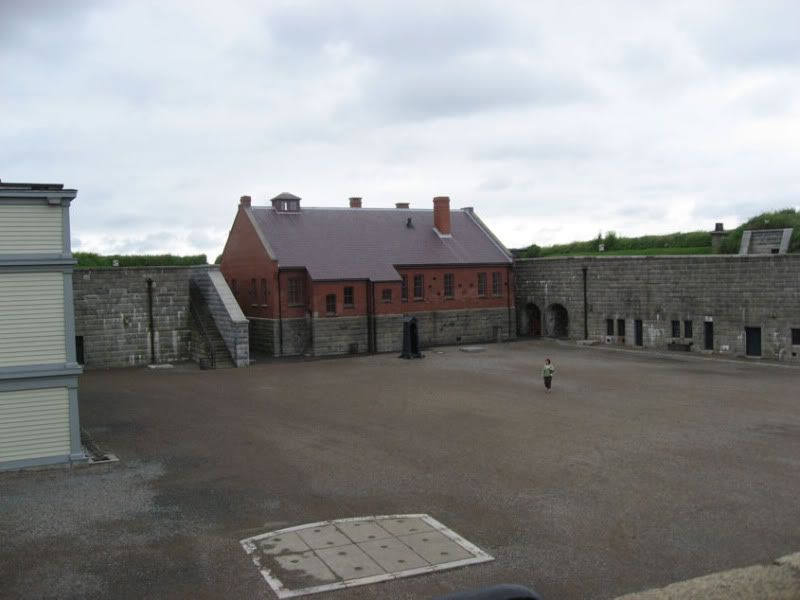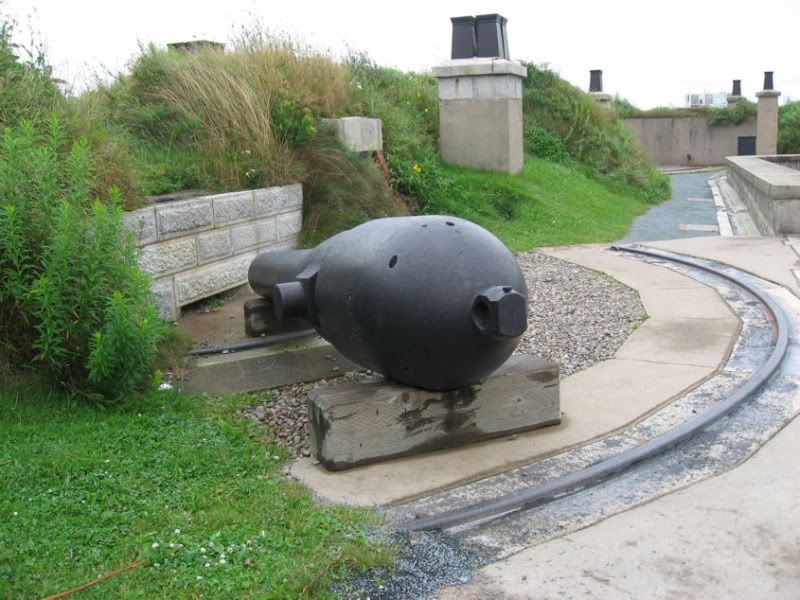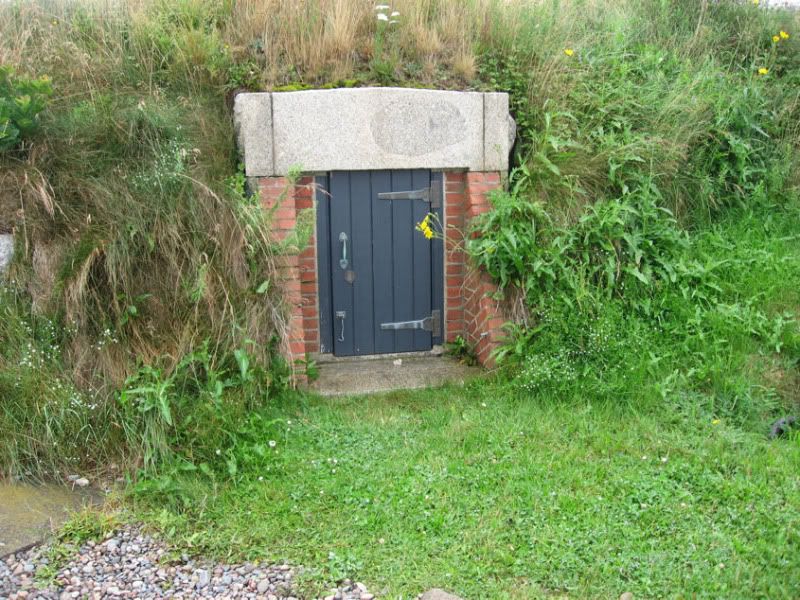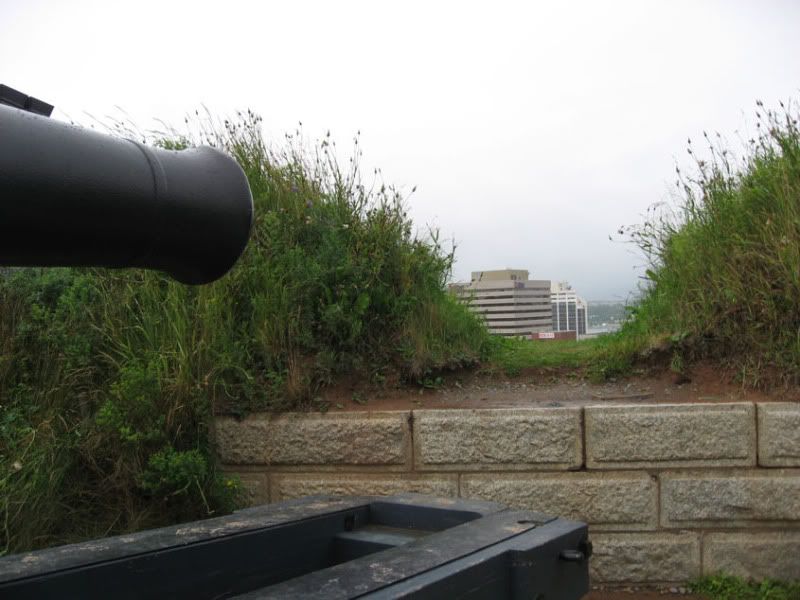 View of the city as we were driving off the hill.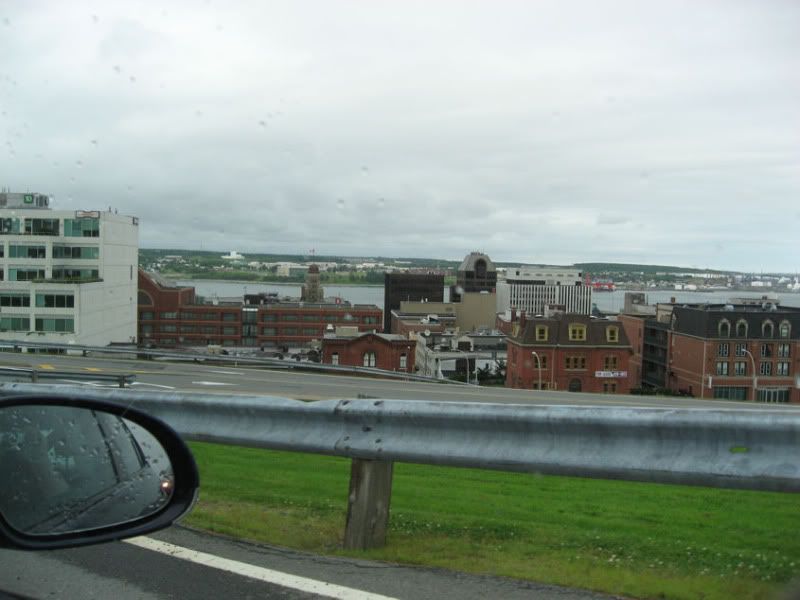 I kept trying to get a shot of the clock on the hill and finally snapped this one when we parked the car to go for dinner.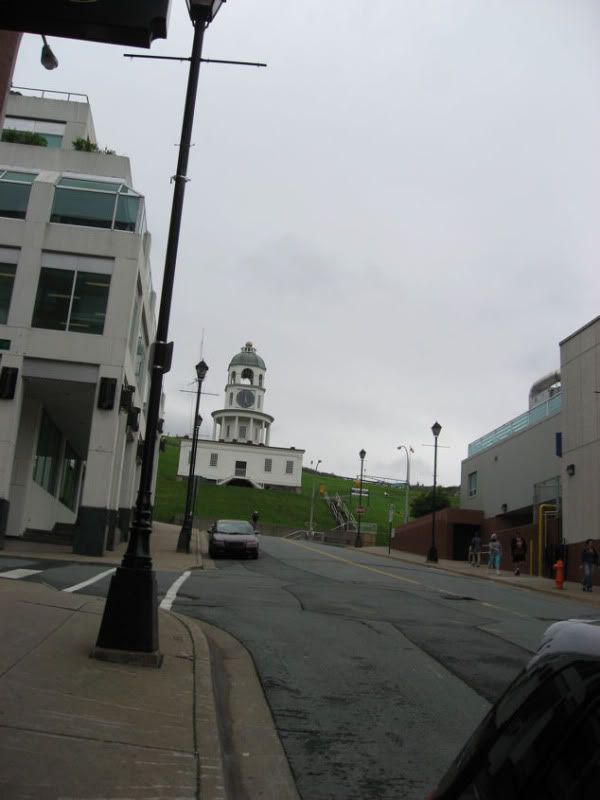 Dinner was here.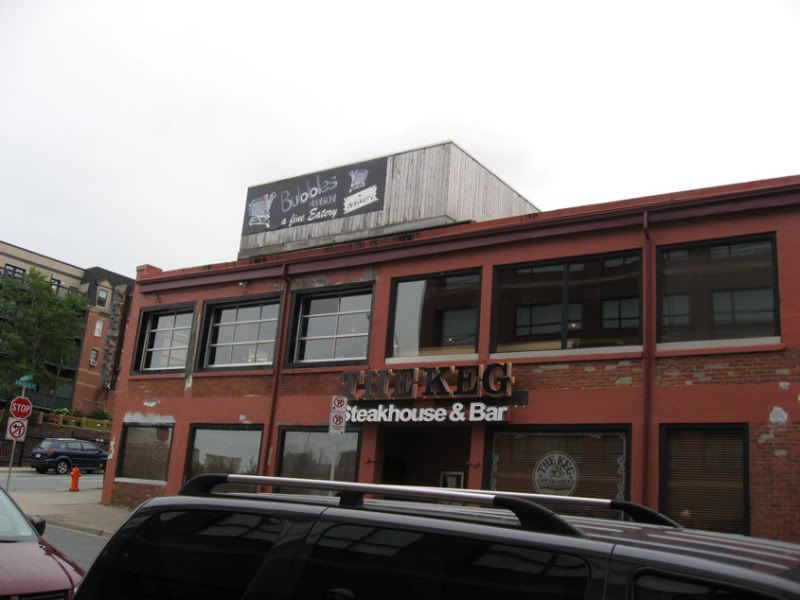 I'm sure that I probably have been to The Keg before, but so long ago that I really don't remember. I always hear good things about The Keg though, so I was looking forward to it.
Sadly, for me? The Keg? Not a hit.
I'm not a big fan of steak. I'll eat it. If Husband cooks it. Or if I go to someone else's house and that's what they give me. But I would never order it in a restaurant. "I think I'd like a steak" is just not something that ever crosses my mind.
They do have some chicken and seafood options on the menu, but most of it didn't appeal to me. Husband suggested I have lobster, since I like it and he doesn't, so I ended up having the lobster tails. Most expensive entree I've ever ordered I think. The lobster was ok, it came with rice pilaf but it had mushrooms in it so I didn't end up eating that. So not only was it an expensive dinner, I walked away feeling like I'd hardly eaten anything. Oh well. The glass of wine I had was really good.
And that was pretty much the day. My West Coast Sister and her entourage were staying in Halifax for the night and their flight home to BC left the next morning.
They all had a great time visiting and we hope they'll be back soon!
The rest of the weekend was pretty low-key. Hung out with my East Coast sister for the afternoon on Friday. We had lunch and hit the one store in Greenwood that I always want to visit. Greenwood is not exactly a shopping destination, but I love the Country Store. The carry bulk foods, vitamins, natural remedies and skin care products, organic foods...Just all kinds of stuff. So when I can I like to stop by there.
My haul: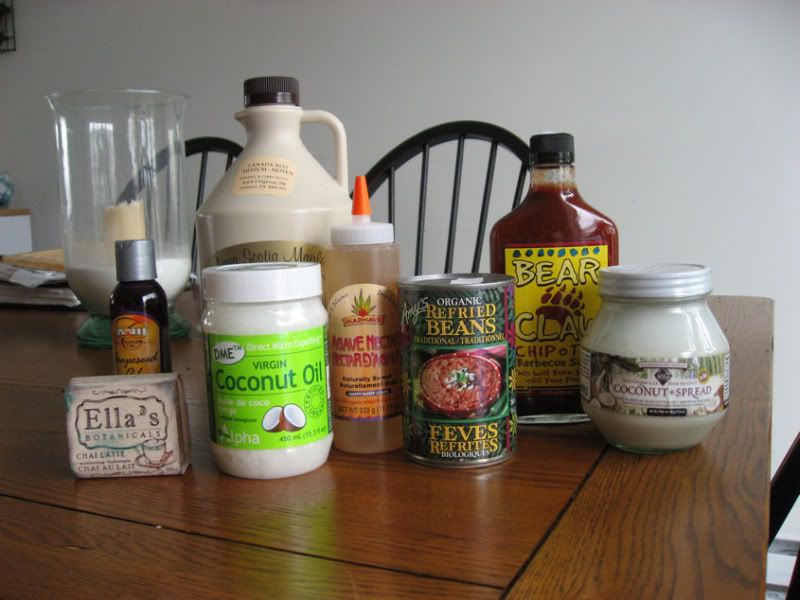 Grapeseed oil (for skincare) Chai Latte scented soap (smells awesome), Maple Syrup, Coconut Oil, Agave Nectar, Amy's Refried Beans, Chipotle Barbecue Sauce and Coconut Spread.
Along with my sister and Bro-In-Law, we went to my parents for supper.
Driving up to my parents house.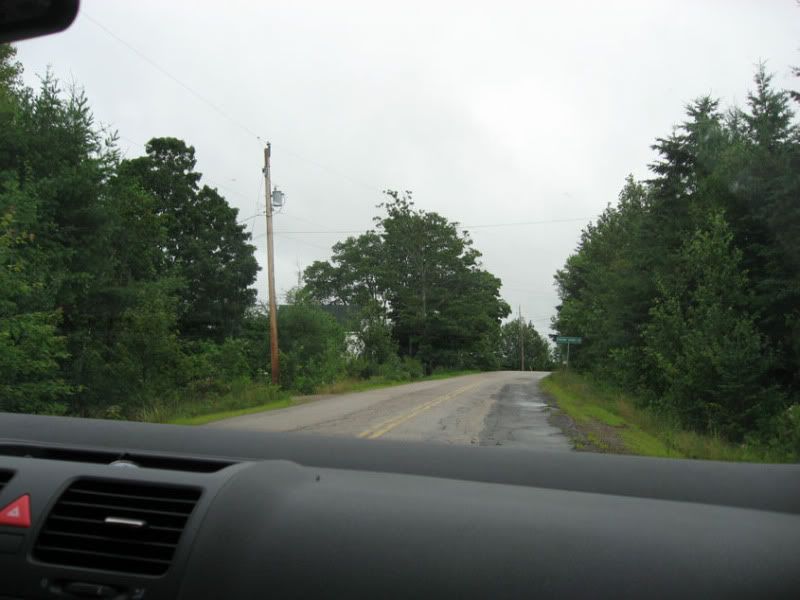 Walking up to the front of the house.
=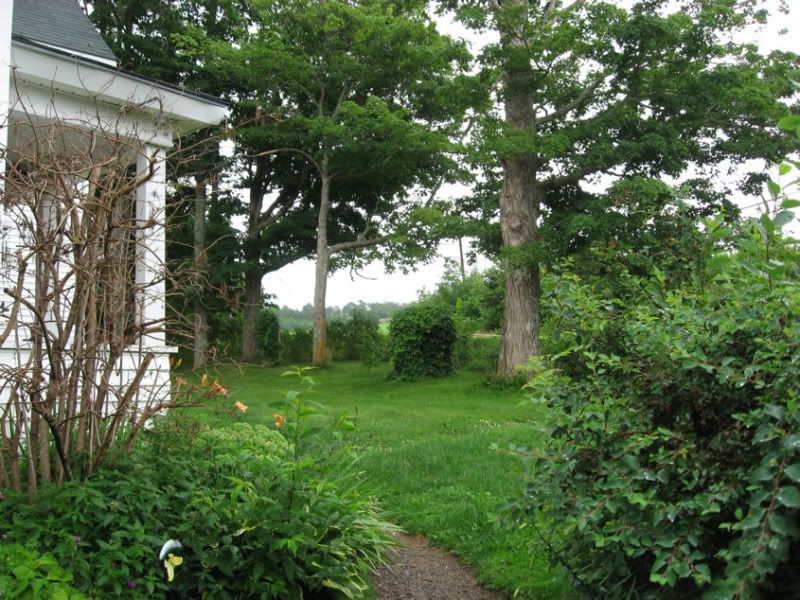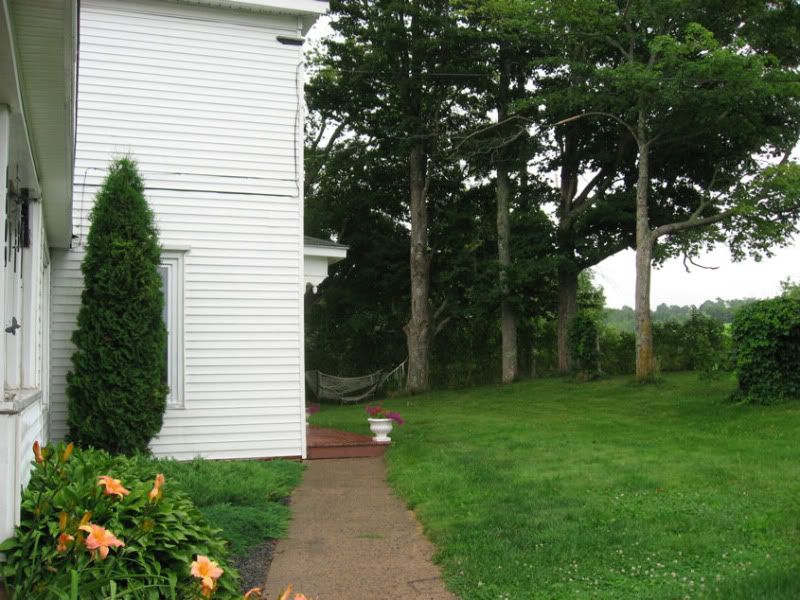 And the newest members of the family - kittens!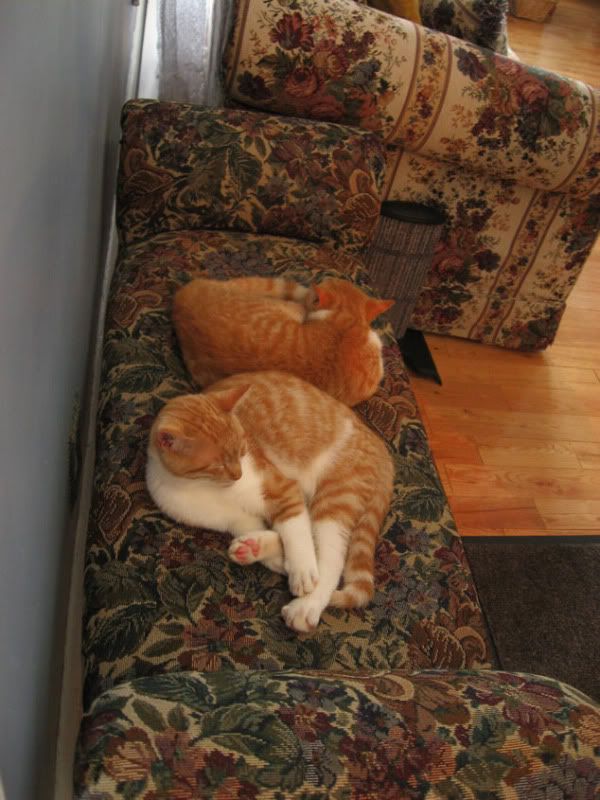 My parents like orange cats.
And that's all I've got. Friday was rainy - Sister and I got pretty soaked when we were out and about, otherwise I might have taken some more pictures around my parents place, but there are some
here
from last year.
Saturday Husbands parents had a party for Husband's Grandparents 65th wedding anniversary. We did some running around for Mother-In-Law in the morning/early afternoon and there there was just a houseful of people.
Sunday we came home again.
It was nice to visit and see everyone, but I'm kinda glad to be staying home for a while now.