It was a lovely day. Beautiful weather, relaxing at home, a perfect Saturday.
Moon was gone for the afternoon & evening, so I went out to get groceries before he left. Then I made myself a salad for lunch. It looked so pretty I decided to take a picture.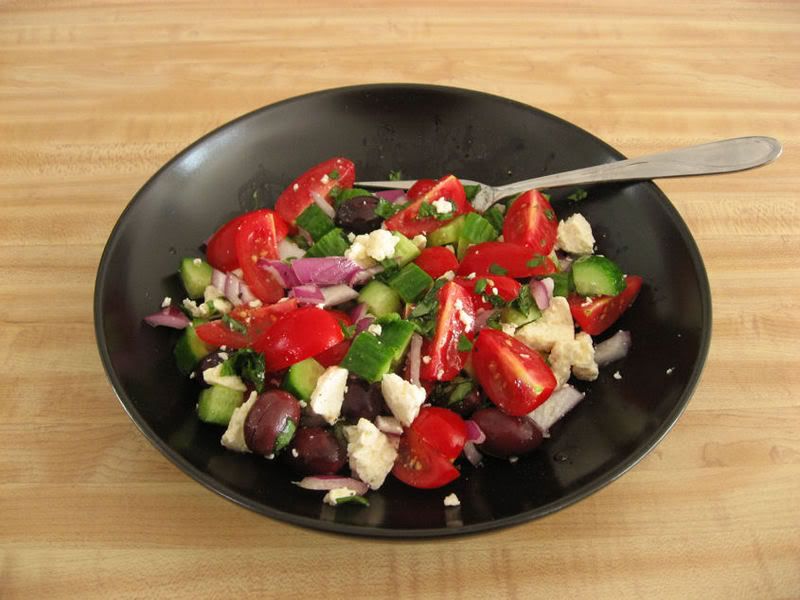 Or two.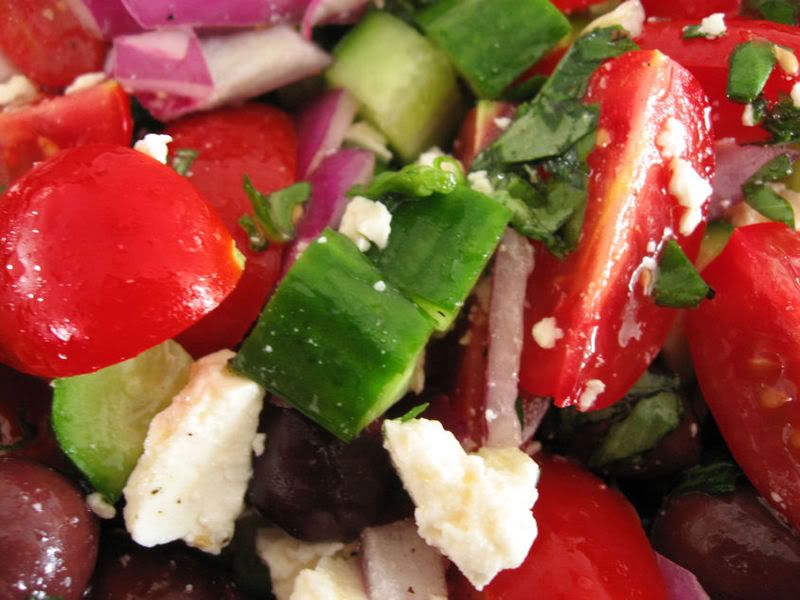 It seems like forever since I've made a salad. It's so hard to get decent salad fixings in the winter, I pretty much gave up trying.
I played in the dirt this afternoon. I had some plants that needed repotting, I started some more seeds (herbs this time). I got outside, went for a walk/run. It was lovely. Did some yoga when I got back to get in a good stretch. Then made my supper.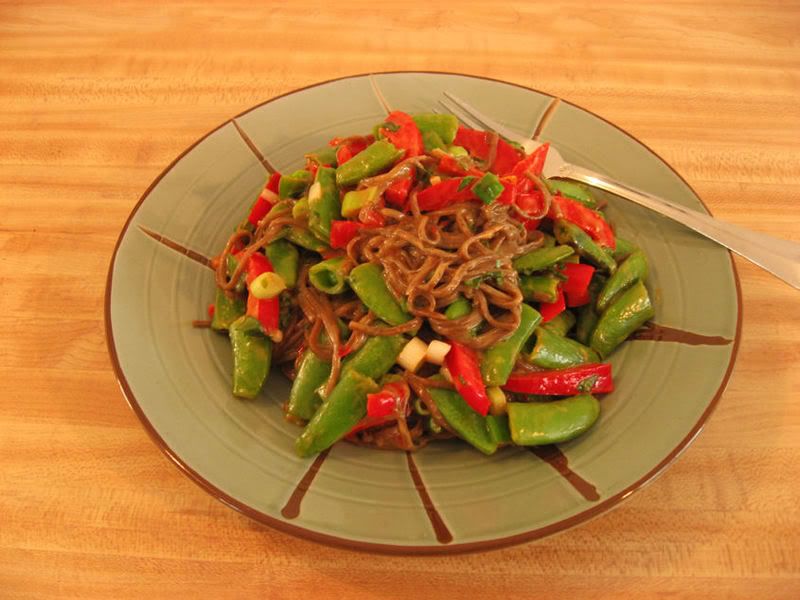 Looks like a lot of food, but there's lots of veggies in there.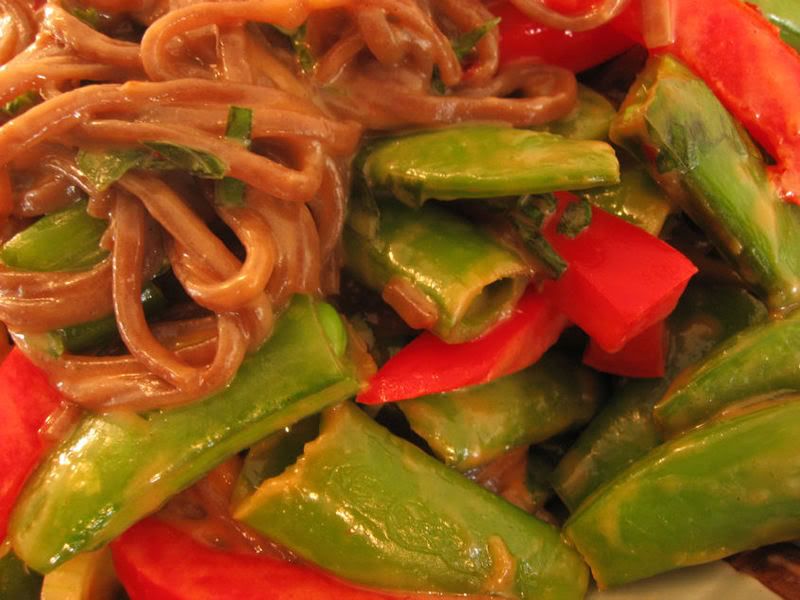 It's all entered in my
Fitday Journal
for the day. I'm feeling like I'll sleep well tonight.
--------------------------
Daily Record
--------------------------
BF: Red River Cereal w/brown sugar & milk, coffee w/cream
Lunch: Greek Salad a la JavaChick
Supper: Soba Noodles w/spicy peanut sauce
Workout: Walk with running intervals (40 min) & Yoga (40 min)