Beautiful day. Worked out in the yard most of the afternoon. Tired now.
Fred kept me company. As you can see, things have been growing since last week.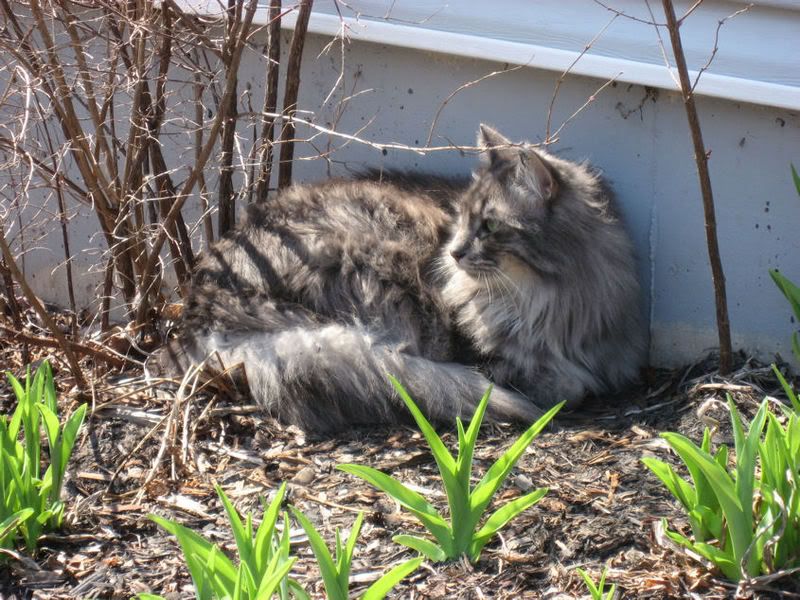 Never get tired of looking at that face.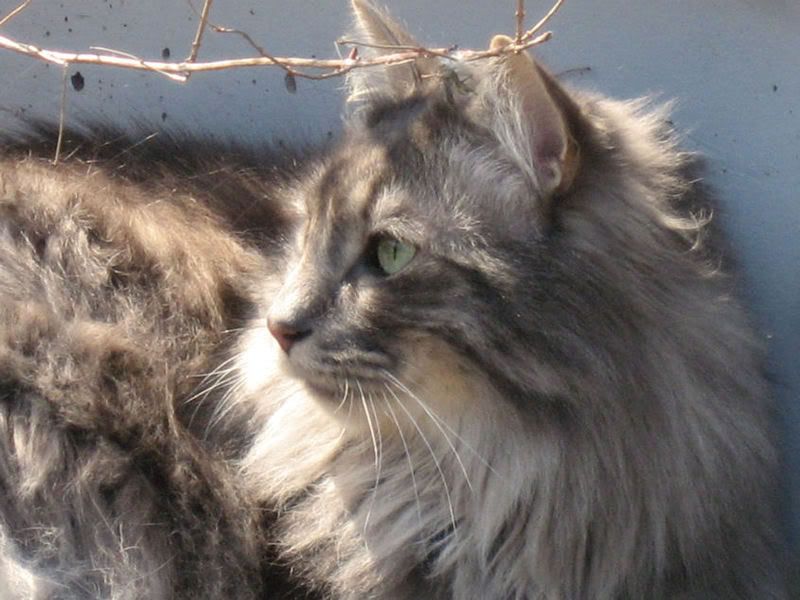 Teeny, tiny, purple flowers.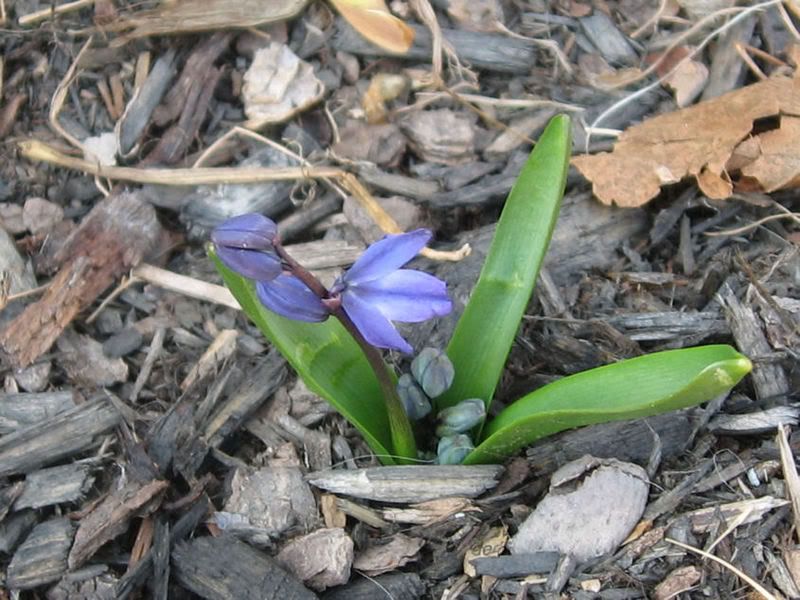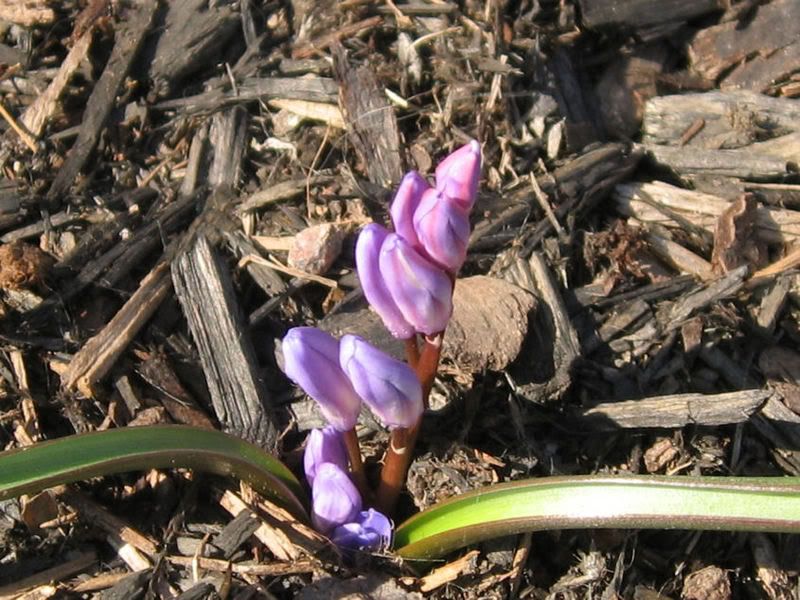 A bit of a breezy day.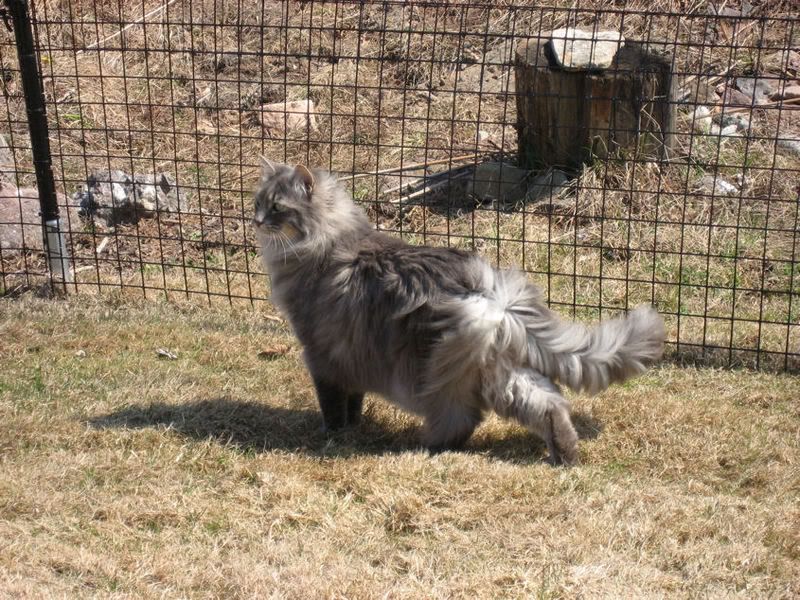 Honeysuckle has wound it's way around the trellis.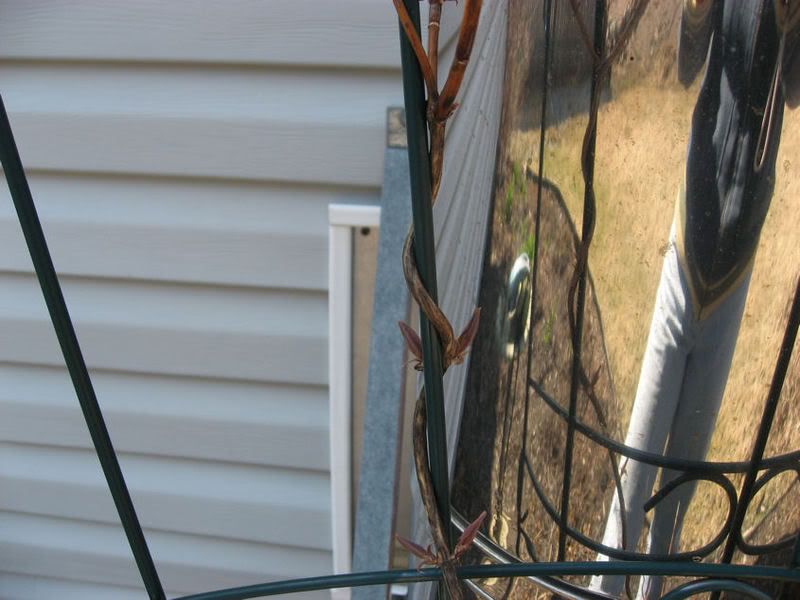 Lilac bush starting to bud.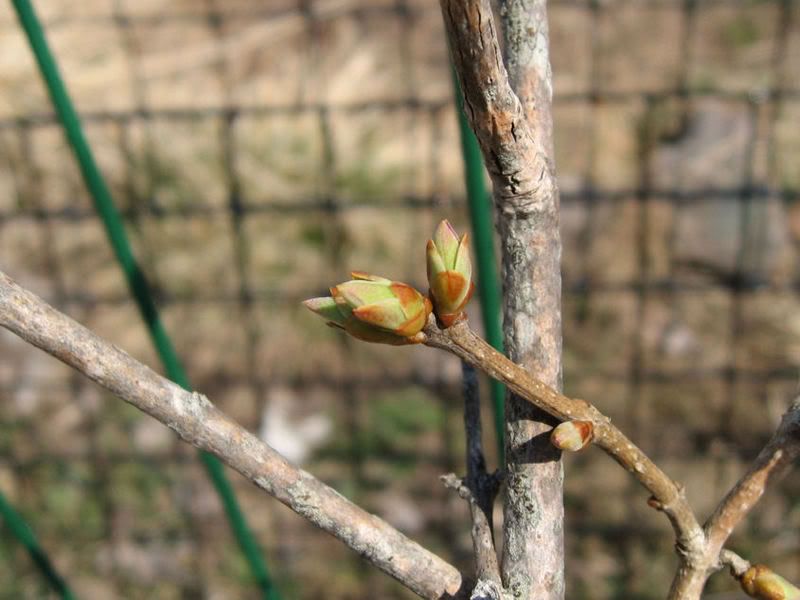 Major flirting going on to convince me to let him out. He got a belly rub instead.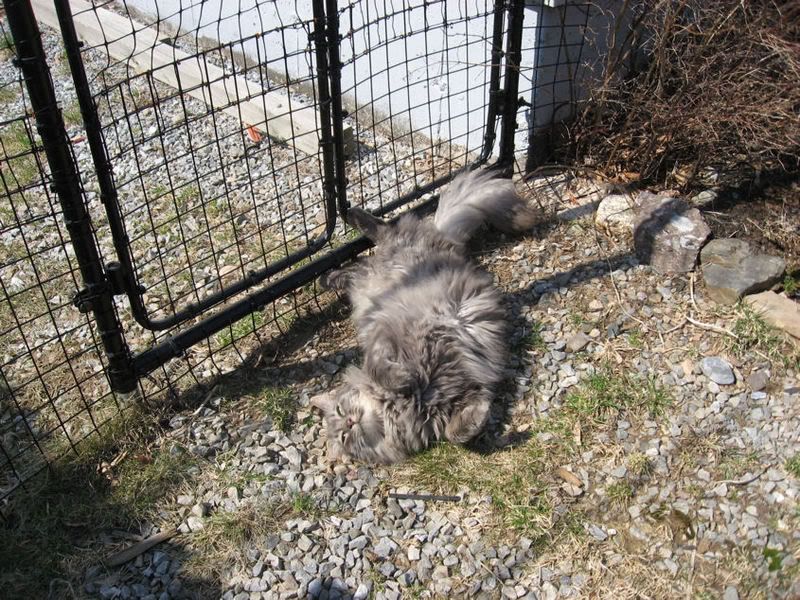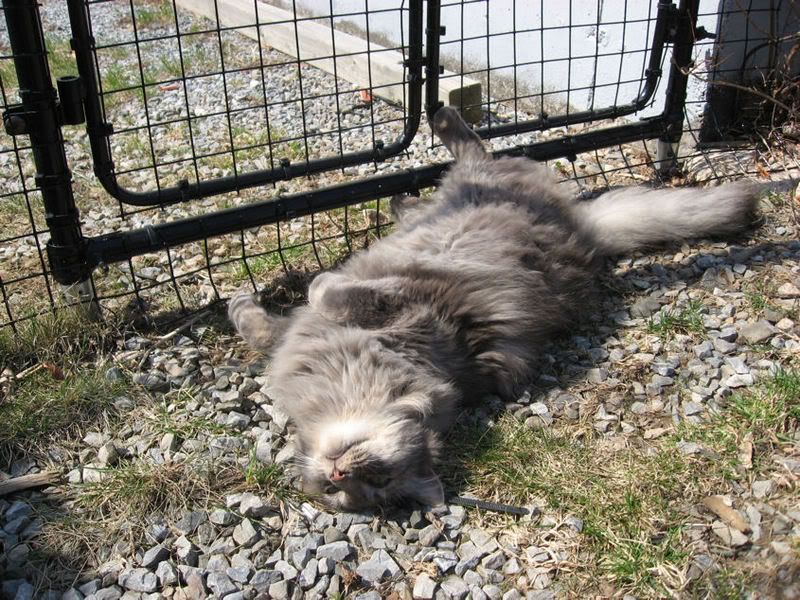 -----------------------------
Daily Record
-----------------------------
BF: 1/2 grapefruit, Red River Cereal w/brown sugar, coffee w/cream
Lunch: Soba Noodles w/Peanut Sauce (leftover from last night)
Snack: Fibre 1 bar, Sour Cream & Onion potato chips
Supper: brown rice, ham, asparagus, broccoli
Workout: Crunch Pilates-Yoga blend (40 mins)