Anxiously checking my tomatoes for signs that the ripening process is underway. Today's status:
1 casualty. Some critter or other obviously thinks that green grape tomato tastes just fine.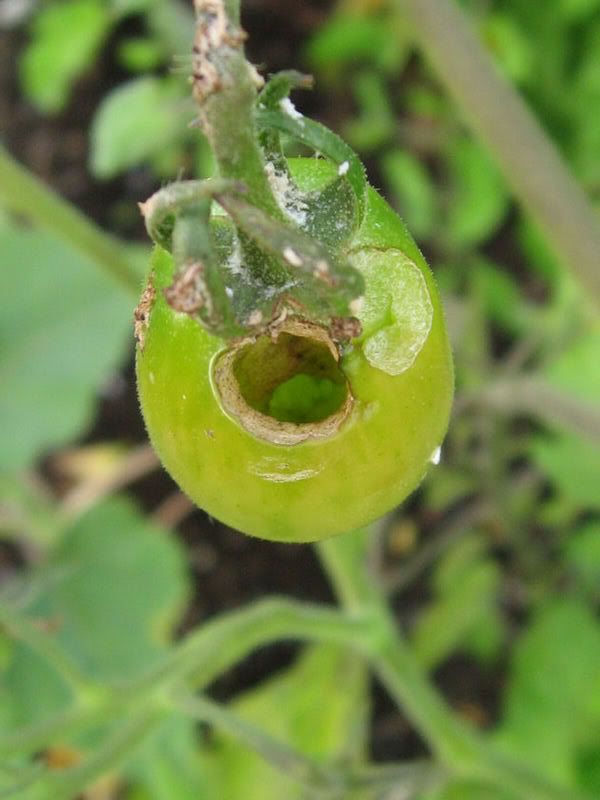 My faithful Scotia Tomatoes - this being the very first tomato that appeared on my plants this year. It looks like it is just starting to change colour.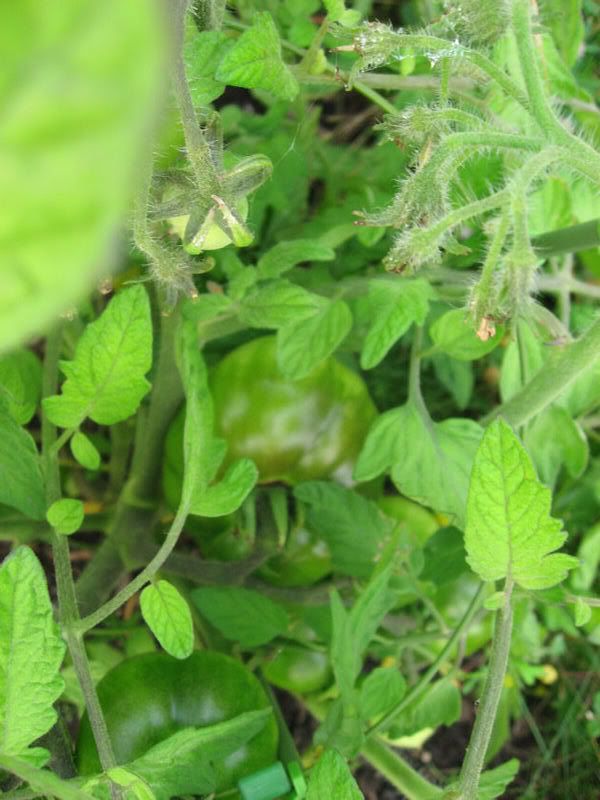 I think this one may not be far behind. This being the greenhouse tomato plant that I can't remember the name of...But it's supposed to be an early variety, that much I remember.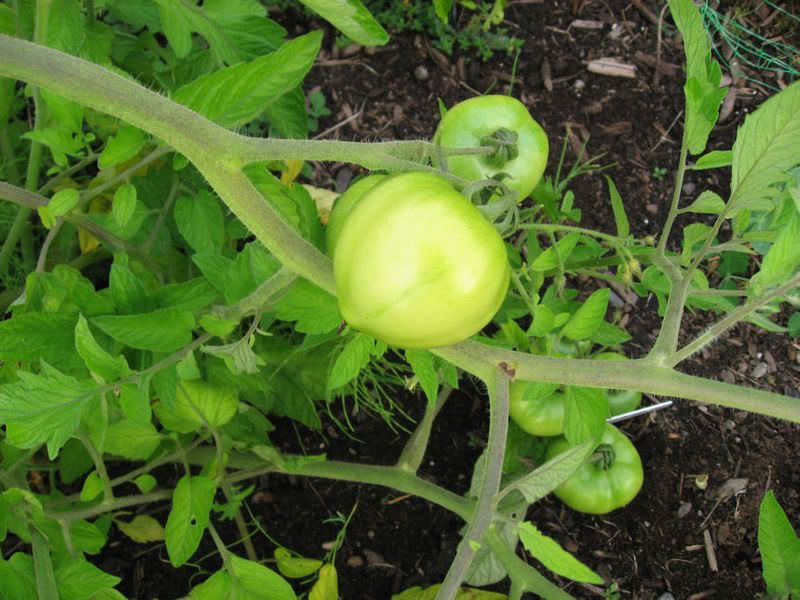 Beck Diet Progress
Day Nine's task on the Beck Diet is to start an exercise program. Again, that assumption - if you have weight to lose, you must not be an exerciser. Sigh.
Exercise being the topic of the day, I will take the opportunity to discuss where I'm at right now. I am taking some time to focus on Yoga, as well as trying to get out walking in the evenings as long as I can. Before long it will be too dark and I'll be back to treadmilling it. Which is ok too, just enjoying the opportunity to get out in the fresh air while the weather is still good.
------------------------------------------------------------------
Daily Record
------------------------------------------------------------------
Weight: 145.1 lb
BF: 1/2 cup vanilla yogurt w/2 peaches & 1/4 cup Alpen Cereal, coffee w/cream
Lunch: Salad & Kashi Granola Bar
Snack: Yogurt, Quaker Crispy Delights
Supper: PC Blue Menu Mandarin Chicken breast, turned into sweet & sour chicken with: red bell peppers, tomato, pineapple & peaches and served on Basmati Rice
Workout: 45 minute walk. Had hoped to do my Yogini workout DVD, but by the time I got my kitchen cleaned up it was getting to late. Will do some sun salutations & stretches before bed though, just to get a little practice in.