I went out to my little garden today and spent some time contemplating The Tomato. This is the tomato that I have been watching. The very first little green tomato to appear, the first tomato to show signs of ripening. I have been keeping a close eye on The Tomato, wondering when it would be ready.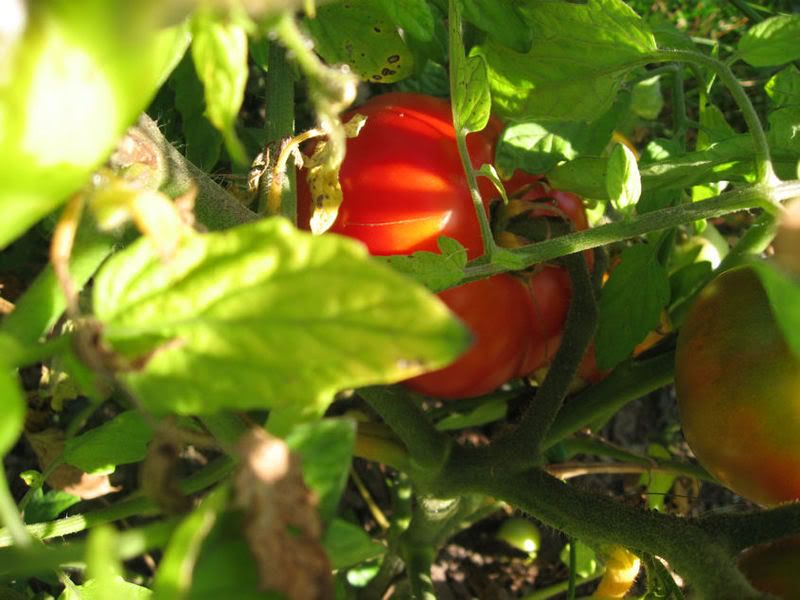 I have to admit, I spent some time debating it, but in the end I decided that today was the day. When I showed Husband he said "That's one big tomato." So far it is the largest to show up on the Scotia Tomato plants, the rest of them are all smaller, but starting to get ripe. I can only speculate that it is so large because it was the earliest to start forming.
Off topic: notice the row of dwarf sunflowers in the background...What did I tell you?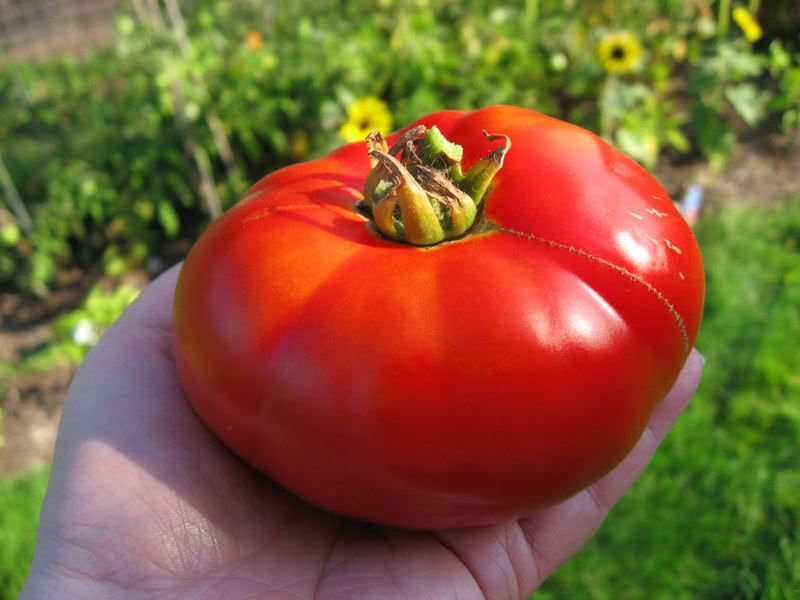 I also snipped some Lime Basil, as one of my plants was starting to flower. When I had the sprig of basil in my hand, I noticed the the flowers were actually quite pretty.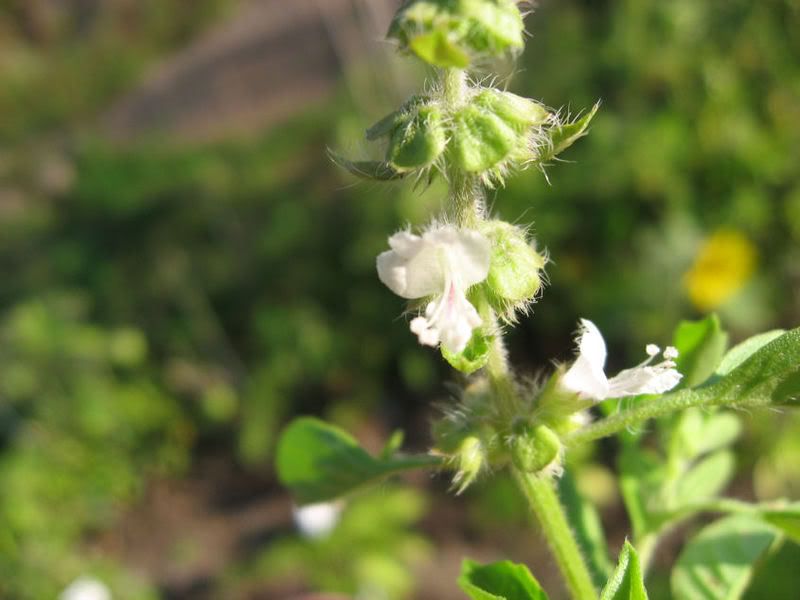 Following the precedent I set with my first green beans, I couldn't bring myself to just slice this tomato up and throw it on the burgers we were barbecuing for supper. So I made us a little appetizer, using the basil along with some balsamic vinegar and olive oil. I have to say, it's quite fun to bring things in from the garden and think about how best to showcase them; really makes me appreciate what I am eating.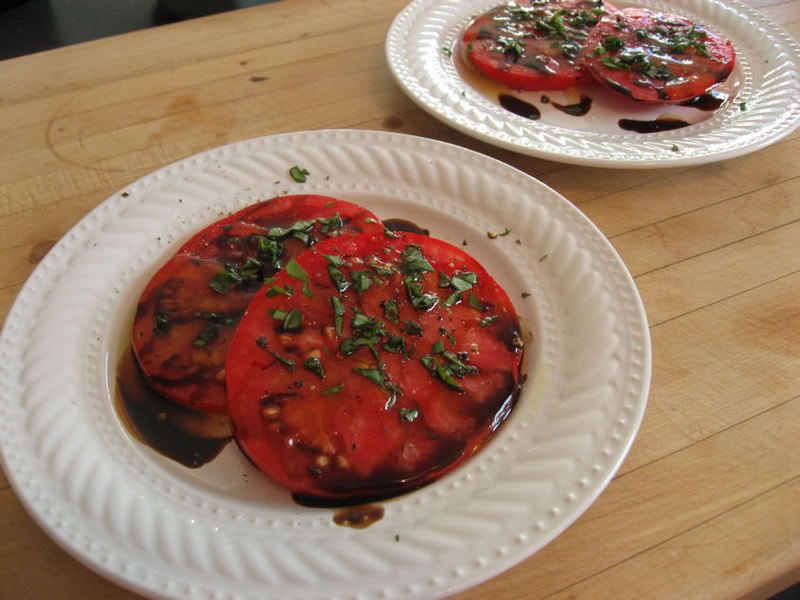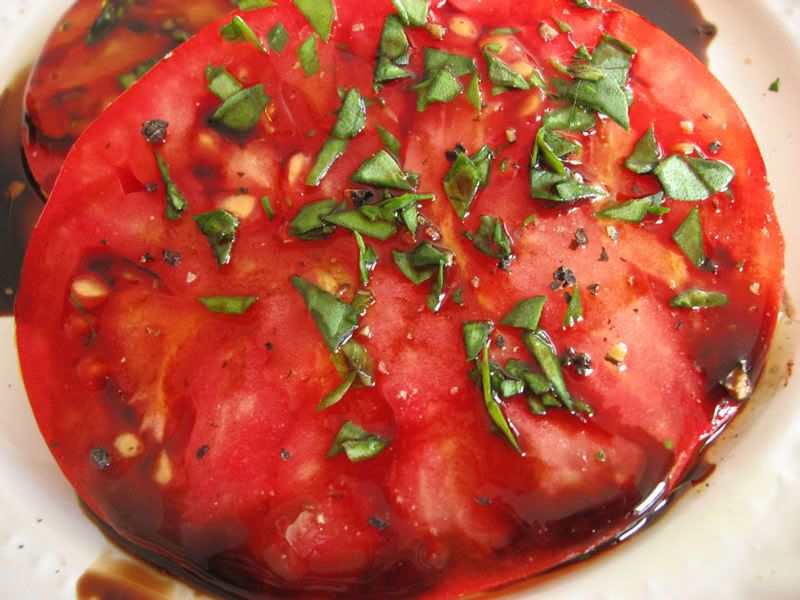 That being said, I have to say that this particular tomato was somewhat disappointing. It was good, but not as good as I know tomatoes can be. It remains to be seen, as the rest of them get ripe, whether it was just this tomato or perhaps this is a variety that is not as flavourful. I'll have to wait and see.
I went out after supper to water my Tomatillo and Cupid tomatoes; it was a hot sunny day and I noticed they were looking wilt-y. While I was out there I spotted this little guy: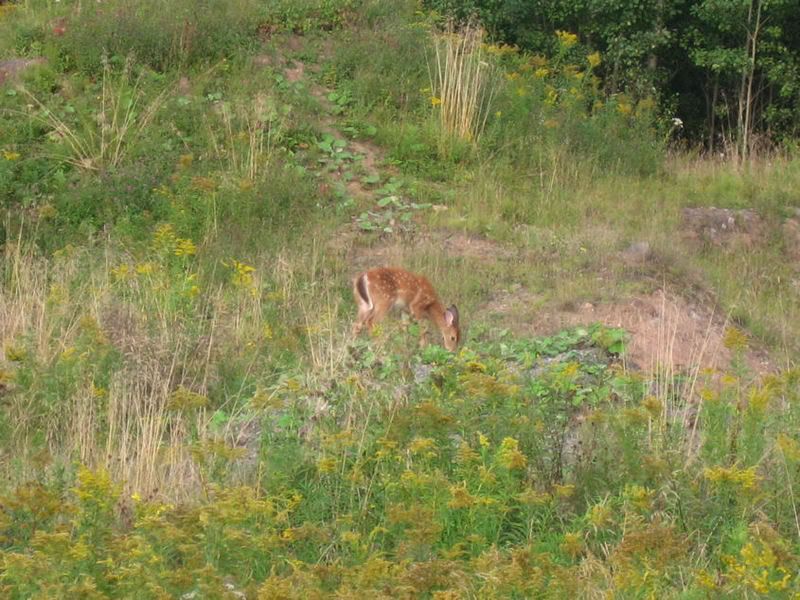 As I stood there, inside my enclosure, camera lens pointed through a hole in the mesh, it occurred to me that it was a little like being at a zoo, except that I was the one on the inside of the fence.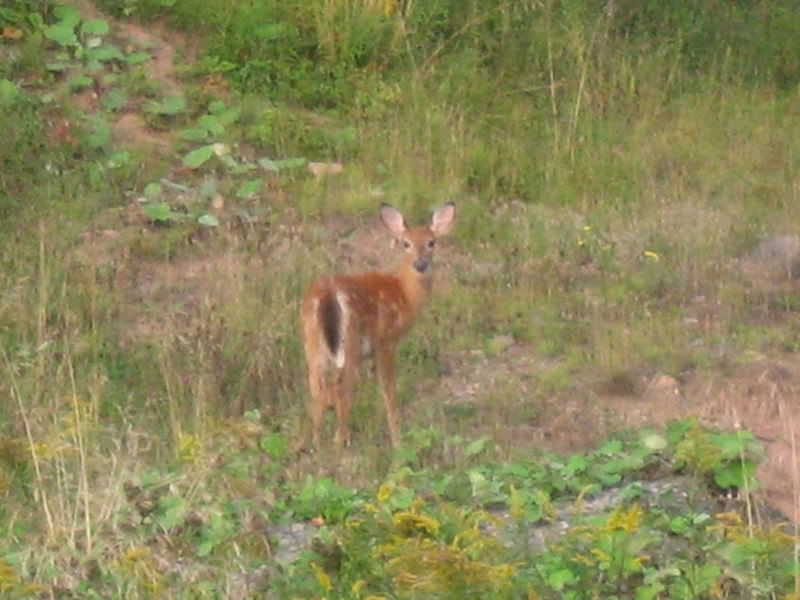 Beck Diet
Day 20 - Get Back on Track.
Dealing with those occasions where you do go off your plan and eat something you ought not. This could lead to the defeatist attitude where one decides they've gone and blown their diet, so they might as well just going ahead and eat more.
The thing is, eating one thing off your plan is not going to do much damage. But if you go all out of control with your eating for the rest of the day, that could do quite a bit of damage. Not to mention making you feel awful.
Exercise of the day - create a response card for this situation, to remind myself that if I do go off track with one unplanned food item, I can immediately get back on track for the rest of the day.
Also, going to take a bit of time here to
Give Myself Credit
. My eating has been perfect so far this week. We will be away for the weekend, leaving on Friday morning so I have been hoping to get in 4 workouts (Mon - Thur), since I very likely won't have time for exercise on the weekend. Monday & Tuesday went great. Tonight I was on my way to talking myself out of it...I've been trying to get things done to get ready for the weekend, and was starting to feel a bit overwhelmed...So I've decided on some yoga before bedtime. I'm giving myself credit for switching to a different workout than what I had planned, rather than just skipping it altogether.