I can't help myself - whenever I see deer, I drop everything and run for the camera. This was yesterday afternoon.
Here we come, over the hill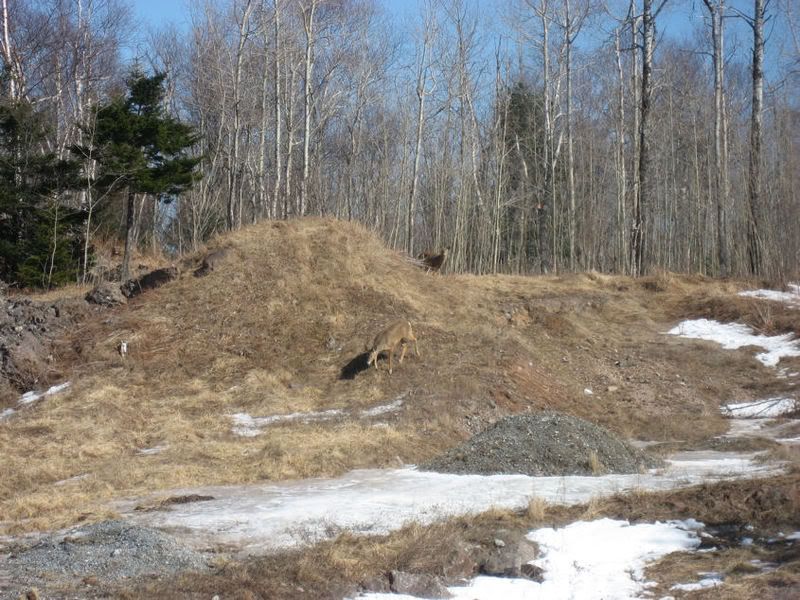 Let's go see what's over here!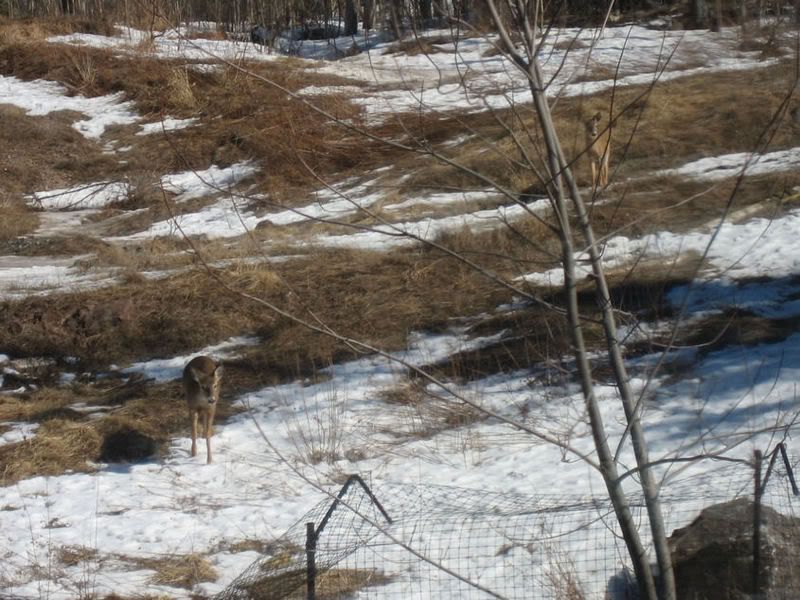 Guess the road stops here...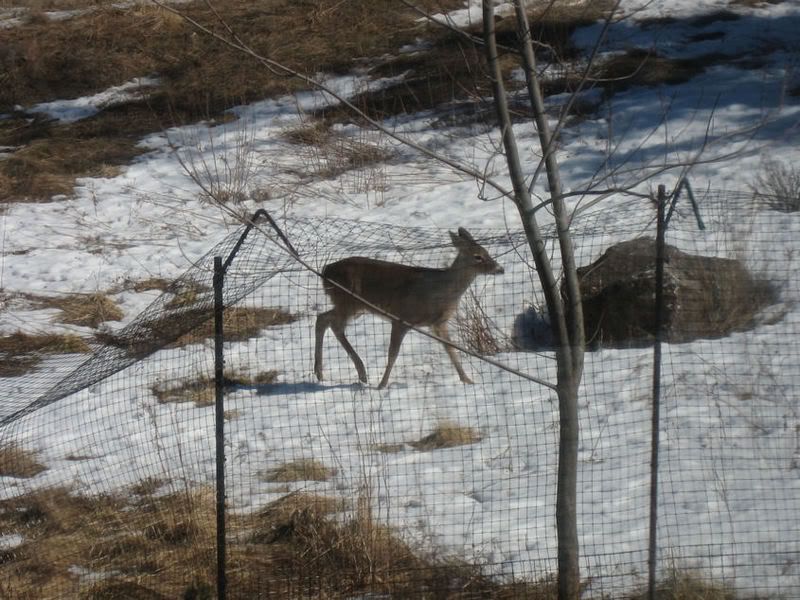 The cats also set my shutter finger to twitching.
Ya gots ta wait yo turn!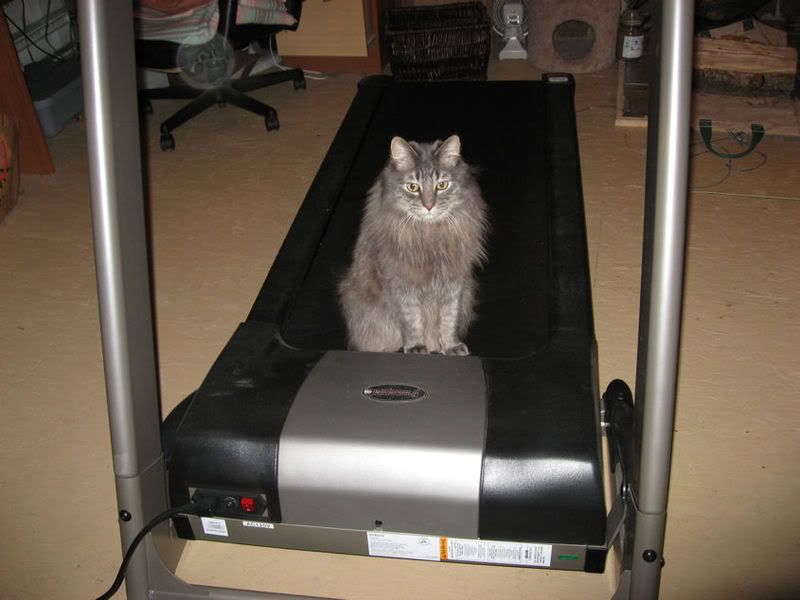 Last nights supper was a
what can I find in the fridge/freezer/cupboard
deal. What I found was chicken breasts, homemade marinara sauce (freezer), onions & yellow bell pepper (fridge), penne pasta (cupboard). So, I sauteed thinly sliced onions & bell pepper in olive oil, cut the chicken into bite sized pieces, tossed in a bit of lemon juice, red pepper flakes, basil, then threw that in the pan with the onions & peppers. Gave that a few minutes, then added the marinara sauce. Cooked some penne, tossed it all together and served it with a side of raw veggies. It was quite tasty, and even better, there are leftovers to reheat for tonight!
Workout was lower body (squats, lunges, etc) and 2 miles on the treadmill.