It's been a good weekend. I wouldn't mind another day or two of weekend, but unfortunately I won't get it. Back to work tomorrow! The weather was not very spring-like; it's been cold, snowy and windy. But, we didn't really have any place to be, so we stayed snug inside.
I spent a satisfying amount of time like this: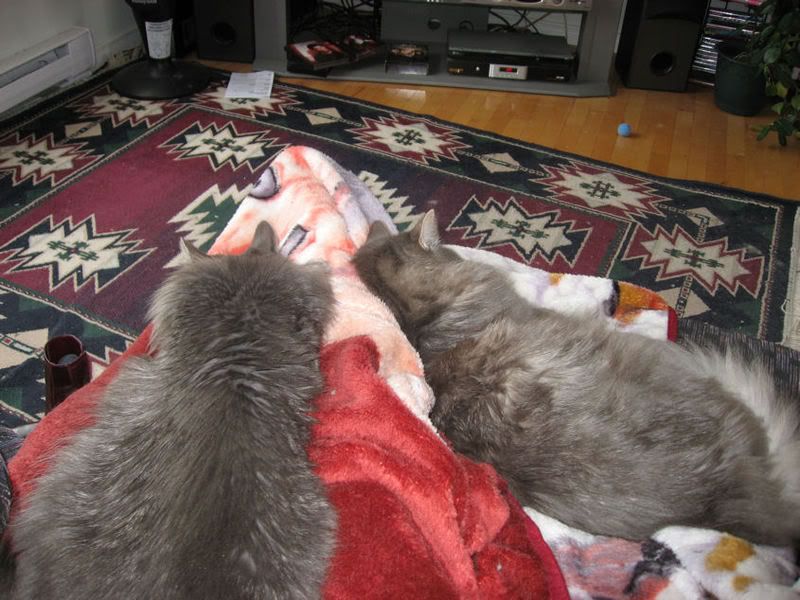 That would be me, on the couch, with both cats. See my feet sticking up under the blanket?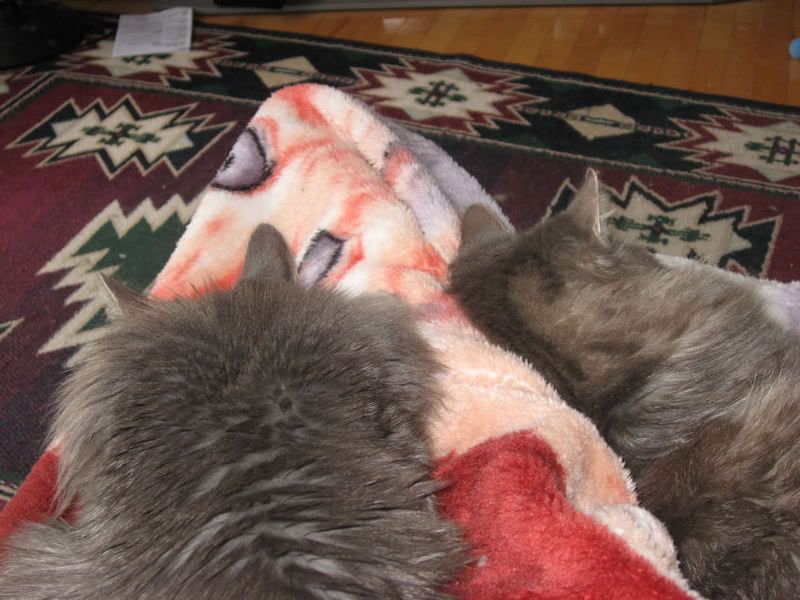 Thinking about waking up...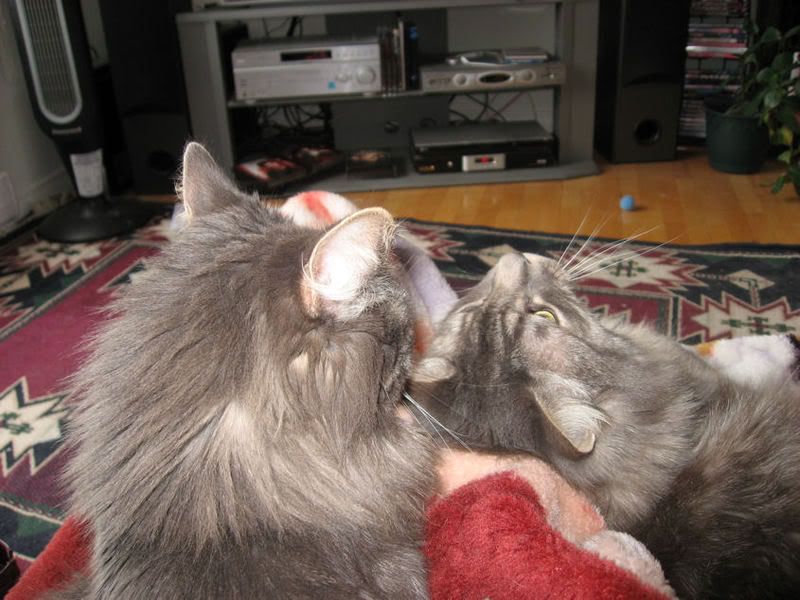 But, no, we are much too comfortable right where we are...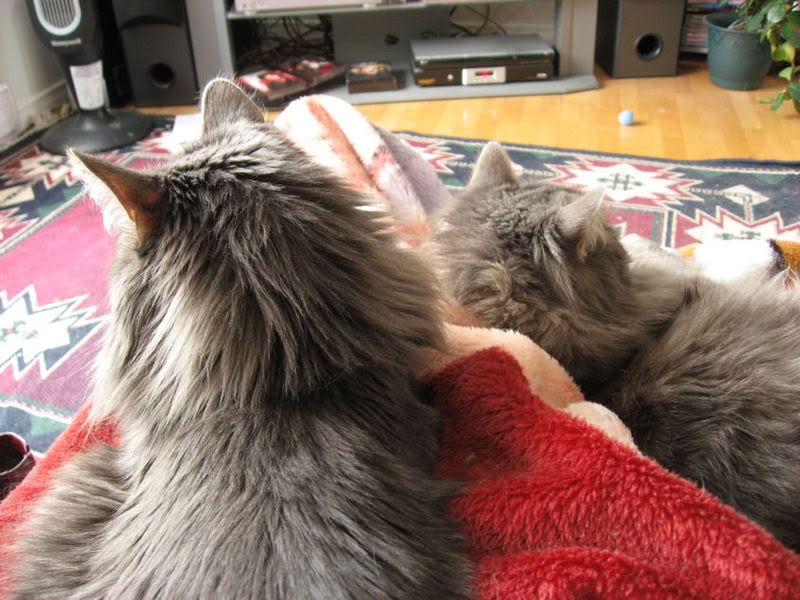 I didn't spend the whole weekend sitting around though. I got in a couple of good exercise sessions:
Friday's workout - Crunch Burn & Firm Pilates DVD followed by 45 minutes on the treadmill.
Saturday's workout - C25K session on the treadmill, followed by Crunch Pilates-Yoga Blend DVD.
Today, I had intended to do weights, but decided to do some cleaning instead. Lately I've been so concerned with getting in workouts that I exercise first and then somehow things come up and I never get to the cleaning. So, I spent the afternoon cleaning. Which felt like a bit of a workout anyway.
I didn't get the kitchen finished, but Moon has the day off tomorrow, so he said he will tackle that. The house is in much better shape which means I am feeling better. I'm caught up on laundry. The bathroom is clean (including the floor). The living room floor and furniture have been vacuumed. The stairs have been vacuumed. The downstairs bathroom has been cleaned. We're not 100% caught up, but we are getting there.
Now I think it's time to take myself off to bed and read for a bit. Tomorrow, back to work.