Since it seems to be picture week here on the JavaChick blog, and exercise has been my focus more than food this week, I'm dragging out some older photos. Here are my Fabulous Felines, around 4 - 5 months old, demonstrating the usefulness of exercise mats...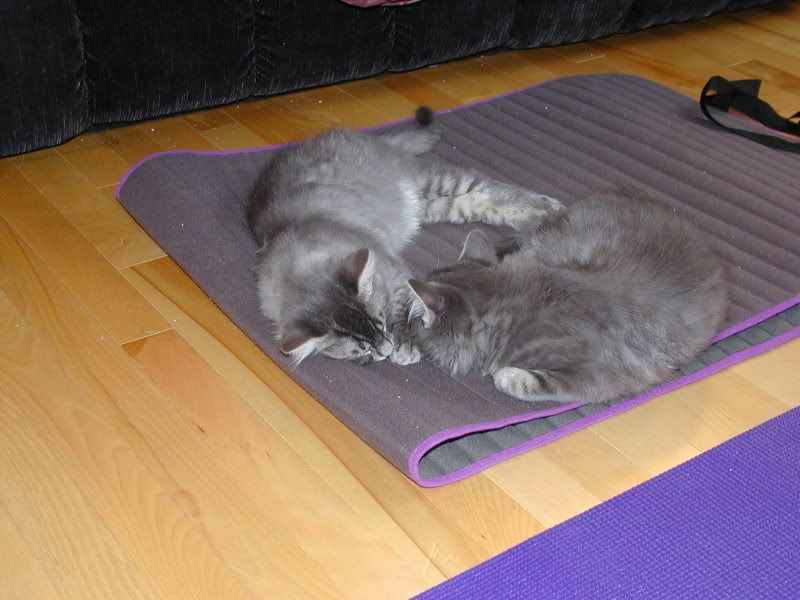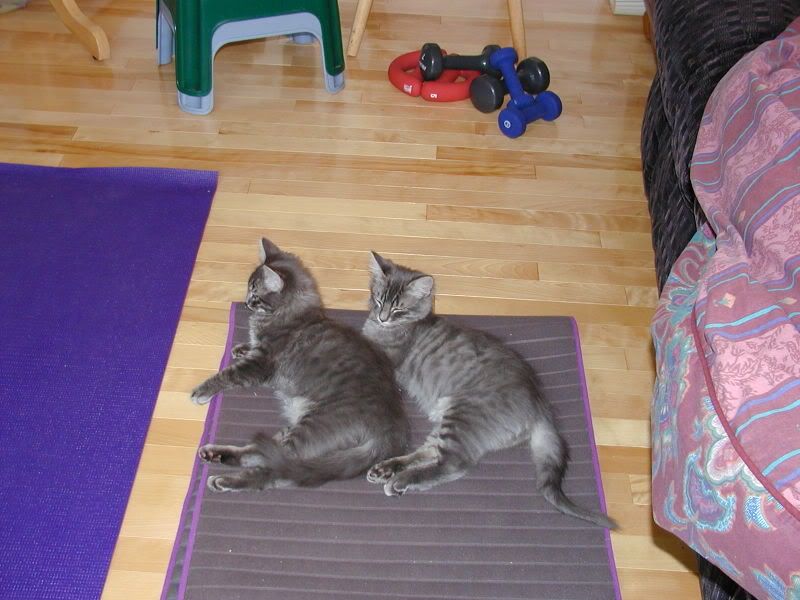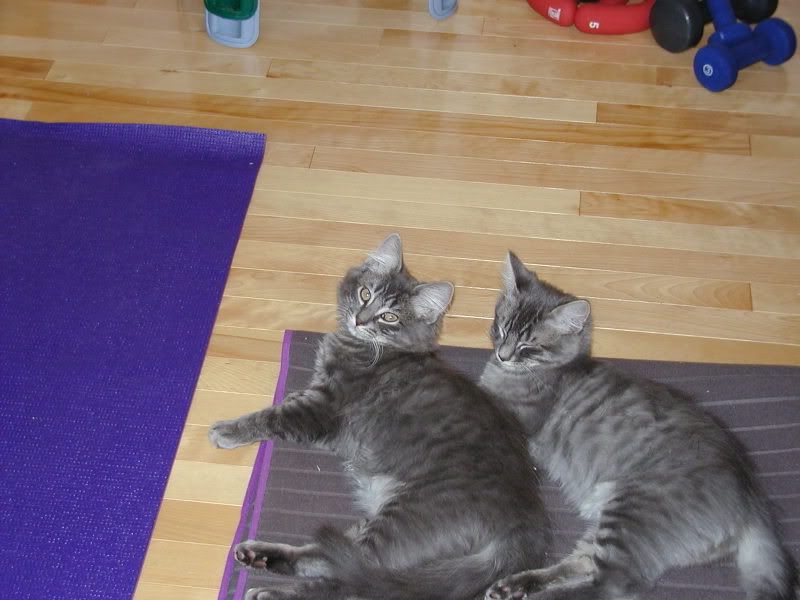 ***I do so adore my boys!***
So, last night was good. Leftovers for supper, my final C25K session for the week. I made it through the Week 3 training schedule. Might repeat it, but I'll decide once I review the Week 4 schedule and see what that looks like.
I did brave the scale this morning and was pleasantly surprised to see 142 lb. That made me very happy. I will weigh in tomorrow morning as well, since that is technically my official weigh-in day, but I am reserving the right to take today's weight as my weigh-in for the week.
Tonight I won't get in a workout. We are out to dinner at our favourite restaurant for a friend's birthday. It's Thai food, my favourite thing being curry. Not diet-friendly, but oh-so-good.