Saturday morning I got my hair cut and then did a little shopping. For my fellow shoe
fanatics
enthusiasts, I present my purchases: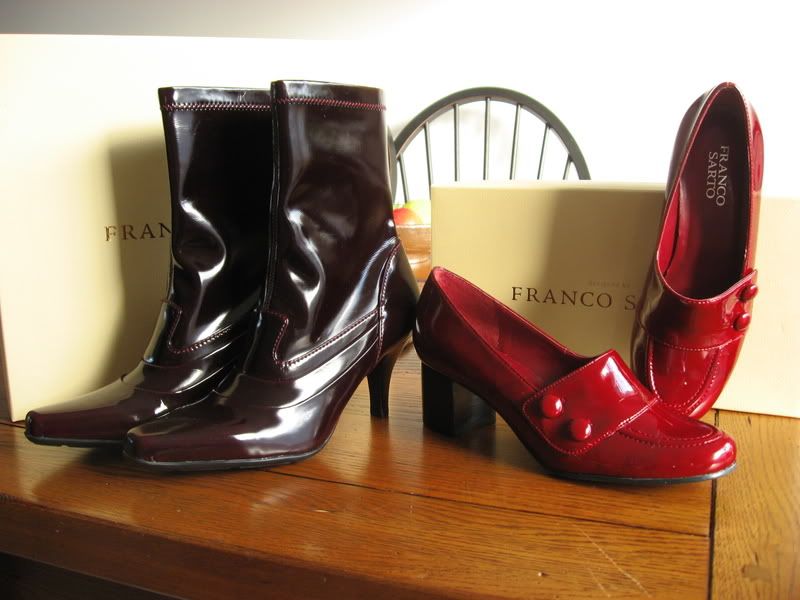 I am so in love with those red shoes and could not wait to wear them; I wore them out Saturday night, even though we were just going to a friends house and I'd have to take them off as soon as I walked in the door.
What can I say? Shoes make me happy.
Now I am wiped out. Weekend was busy again and I feel like I barely stopped. Hopefully a good sleep tonight will fix me up.