It's definitely turning colder. We're finding it chilly in the house now when we have the window open for the cats, I need a warmer jacket on the way to work in the morning, and it was freezing in our office today - time to start piling on the layers.
It was a busy weekend, but I made a conscious effort to not overdo it. It was nice not to be completely exhausted last night.
Other than that, don't feel like I have much to say. Feeling better, but taking it easy getting back into the workouts - don't want to overdo it. Trying to watch the calories - though I did have a beer and some pistachios tonight that weren't exactly in the plan. But Husband handed me an open can of Smithwick's - what's a girl to do?
I've been enjoying Fabulous Feline snuggles this evening; one pleasant side-effect of the cooler weather.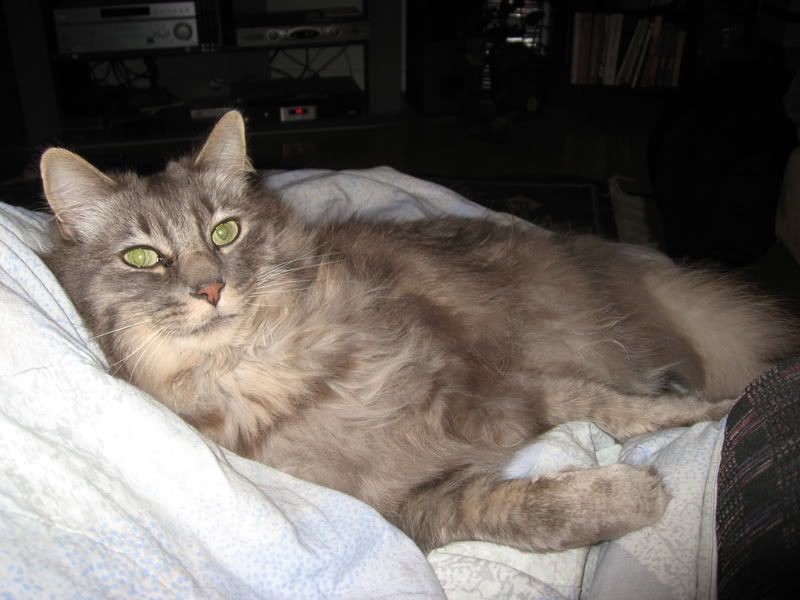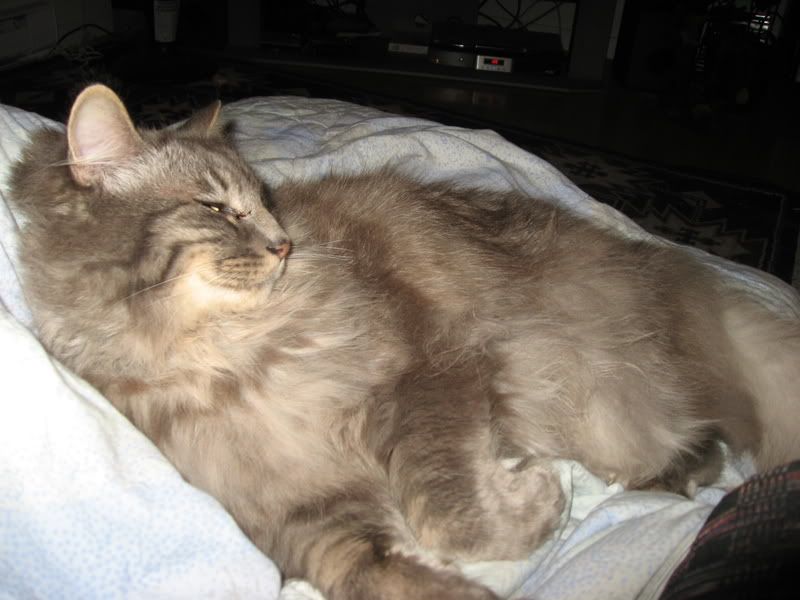 And this just seemed photo-worthy for some reason...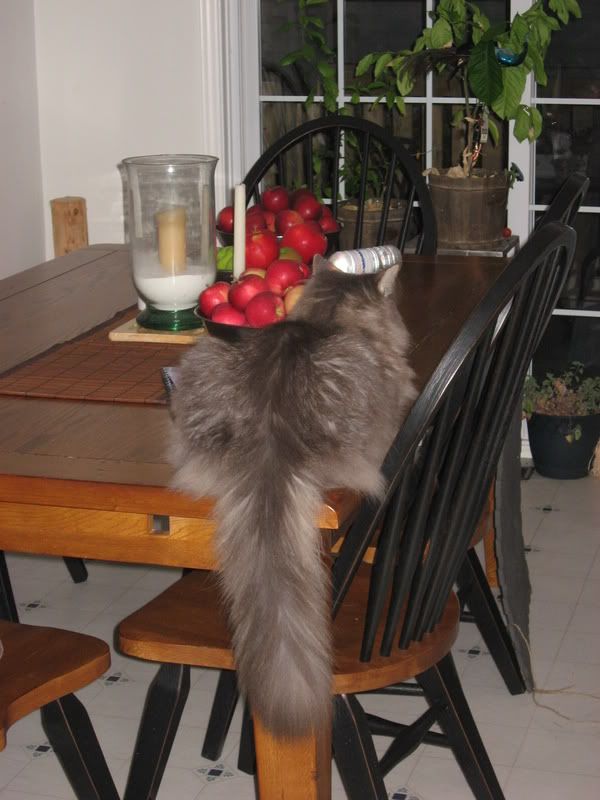 That's all.