By kindly computer geek couple. Please apply to house with yellow door, Millidgeville, Saint John NB.
---
Conversation overheard in blue VW Rabbit, around 5:20 pm:
Wife, after recitation of dinner options was met with underwhelming response: "Well, what would you like to have for dinner Dear?"
Husband: "I would like dinner to magically appear without having to do anything."
Wife, exasperated by unhelpful response, particularly since Husband doesn't tend to have much to do with dinner preparation anyway: "Isn't that what usually happens?"
Husband, taking Wife's hand: "I'm well aware of where my dinner comes from, and I'm extremely grateful. I just wish some magical elves would show up and whip up whatever we want, as soon as we walk in the door."
The elves did not show up, so Wife fed the cats, did a workout, made supper and cleaned up. But if there are any House Elves out there looking for a new home, they won't be turned away. :)
Forgot my iPhone today, which means no breakfast/lunch/snack photos at work. Oops. Nothing new or exciting:
Breakfast: Oatmeal & Coffee
Lunch: last container of Thai Green Curry Soup
Snack: Apple
When I got home, curiosity finally got the best of me and I opened my Jelly Tots. It had been years since I had them - would they still taste as good as I remember?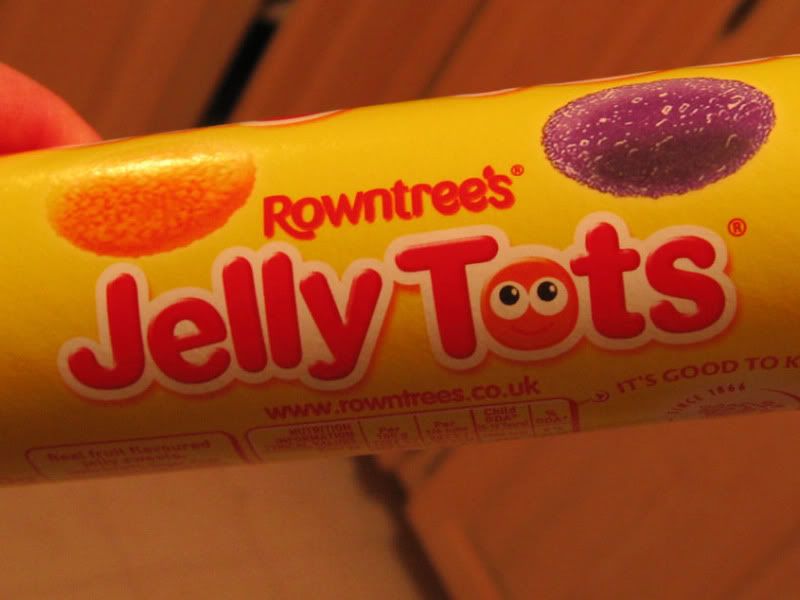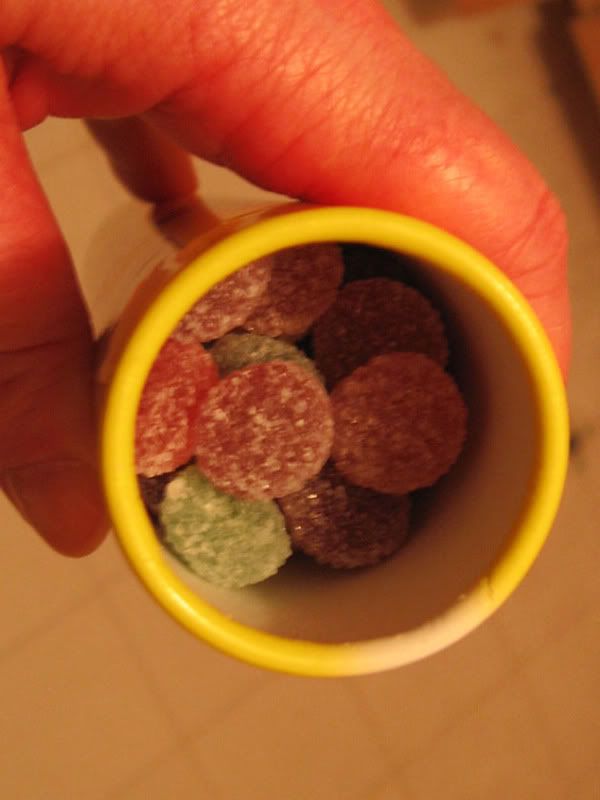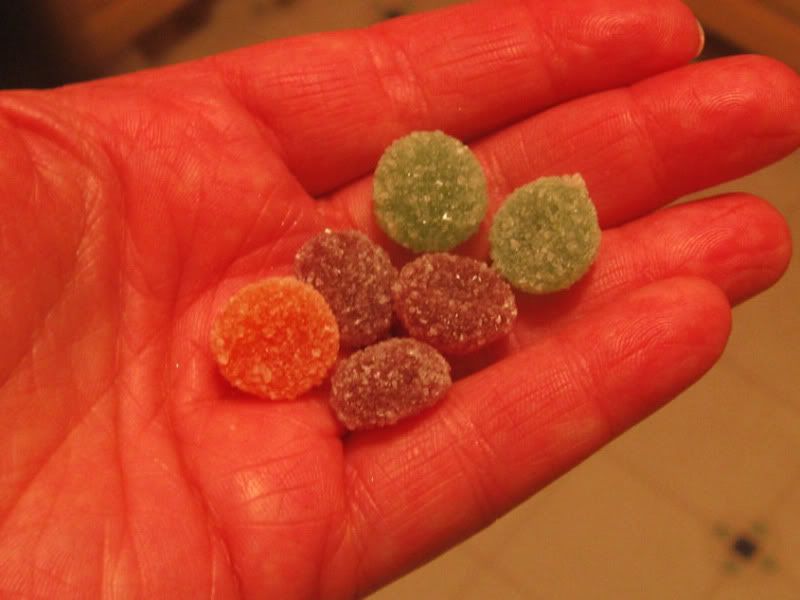 Yeah, I still like them. I may have to go get another tube before they are all gone and I won't be able to have them again until next year when the Christmas candy comes out.
I had two more little handfuls like that, then, fueled by sugar, I hit my basement gym. Fired up an iTunes playlist on my PC and did today's Circuit Workout. It went by really fast. I glanced at the clock when I started, then when I was almost finished I was thinking it was not even 20 minutes (usually this circuit takes about 25 minutes). I decided I'd do a few more exercises, then do 20 minutes on the treadmill.
My playlist finished while I was doing my last set of weights, and when I looked at it realized it had actually been half a hour. Sure didn't feel like it. Since I'd already decided to hit the treadmill I went ahead and did a 20 minute walk anyway.
Finished my workout, went upstairs and threw a pizza together. Put the pizza in the toaster oven and asked husband to listen for the timer while I went to have a shower. Came out to pizza all ready to go. I quickly sliced up some bell pepper and cauliflower and that was dinner.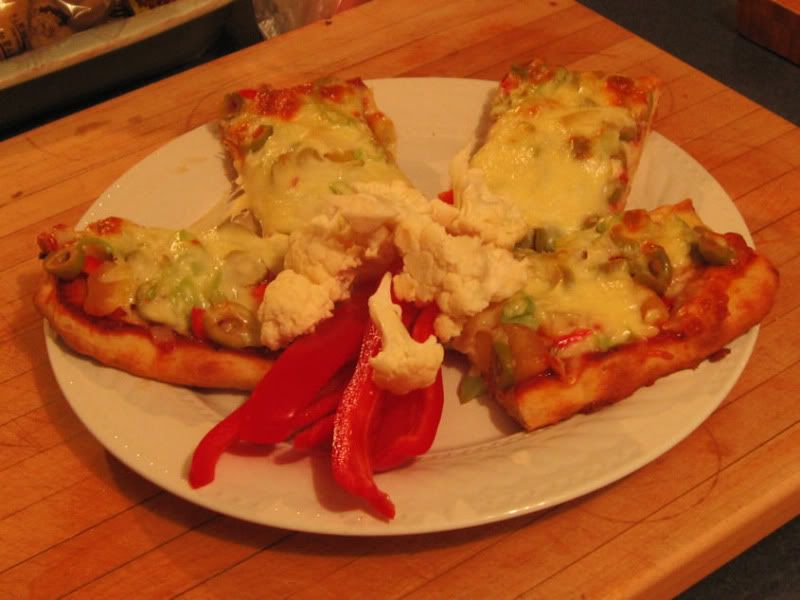 This was a particularly tasty pizza for some reason. I thought I might save a piece or two, but I ended up eating it all. Watched Glee while eating. I actually teared up during "Lean on Me" at the end. I'm such a dork.
Had one more little handful of Jelly Tots for dessert. Now I'm just about ready for sleep. And still hoping for that House Elf to turn up.