First, the daily walk; one poor kitty left behind, as usual.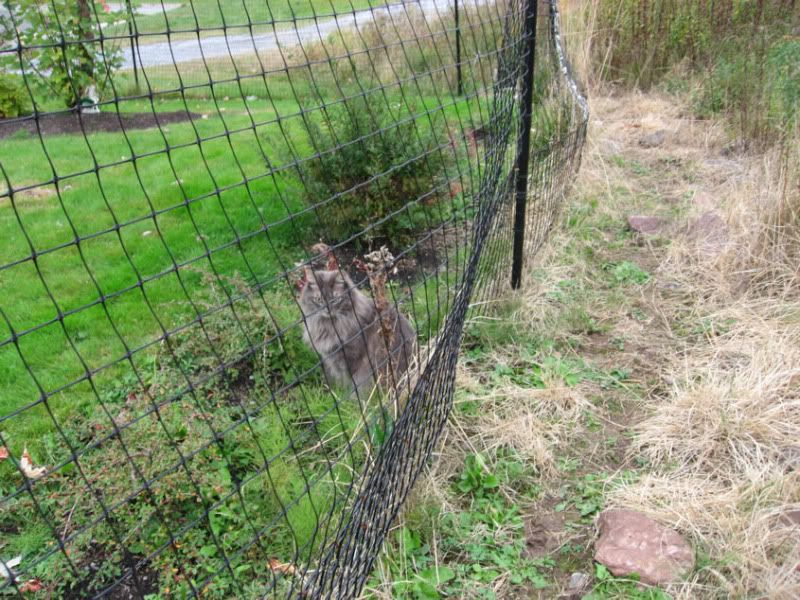 I really need to get out and pick those tomatoes...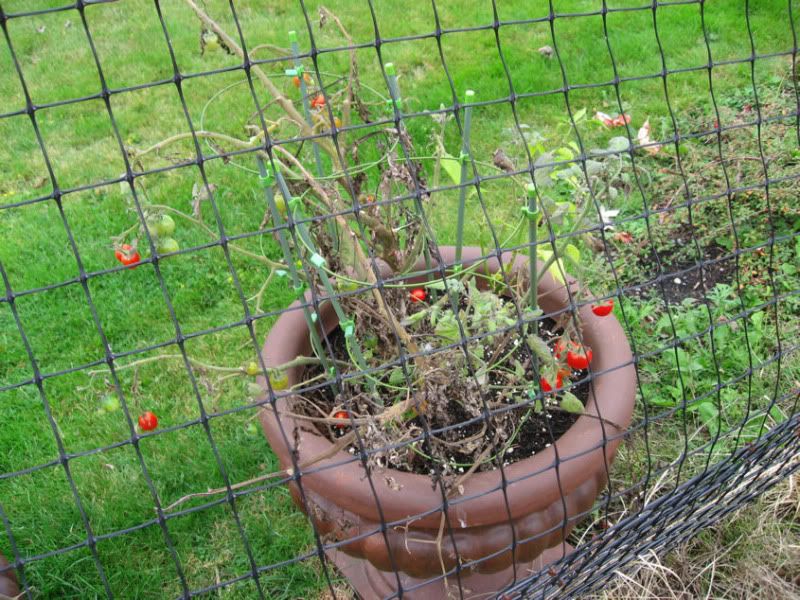 I love this shot of my walking buddy.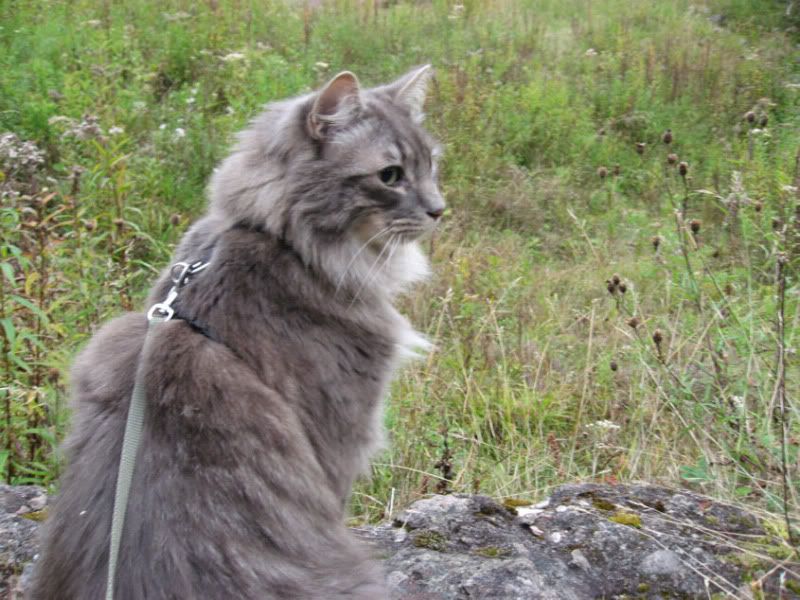 Some fall foliage.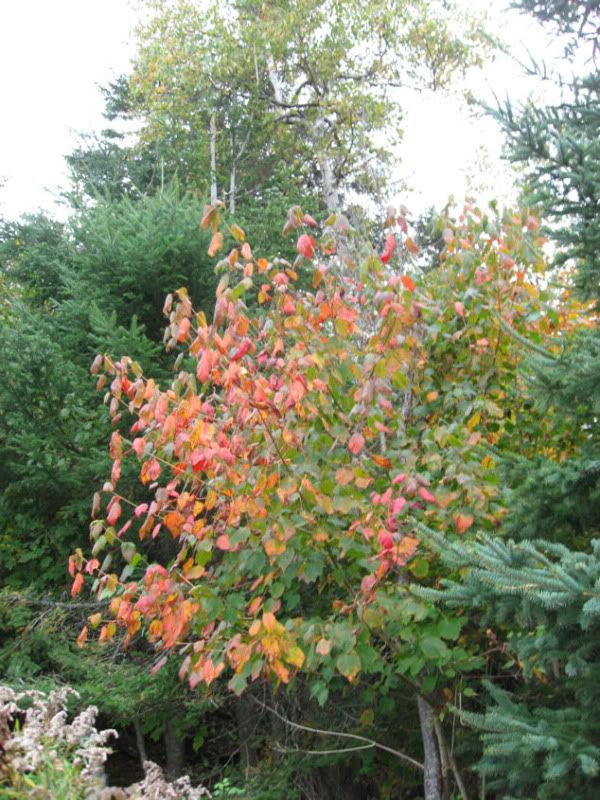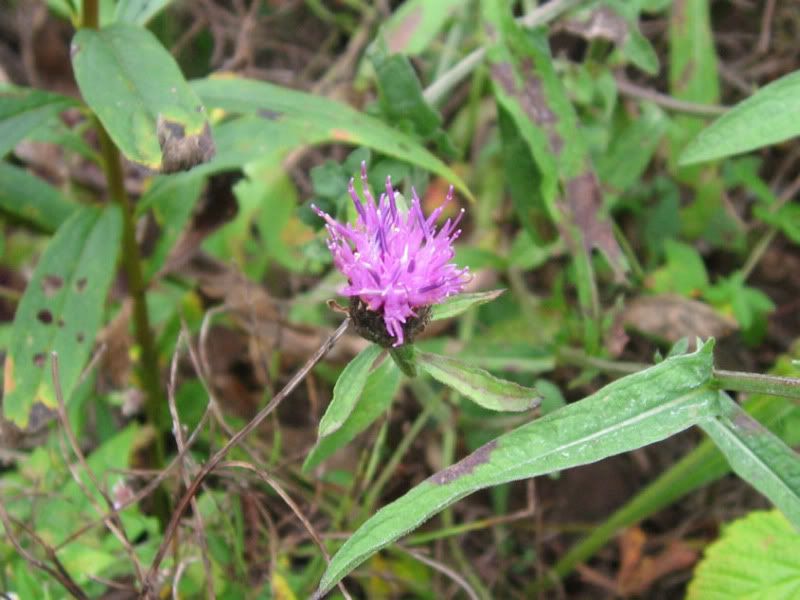 Then, back in for the dinner that was waiting for me - Green Curry Chicken - and Grey's Anatomy on the PVR.