I mentioned a few days back that I was starting a new fitness plan/challenge to count down to the Holidays. Officially I the start of the challenge was yesterday but it was the middle of the day before I realized that so I'm starting today.
Some info about the challenge:
Basically here is the deal. Our "Lose 10lbs for the Holidays" will provide you with all the following.

*A New Workout for each month... Oct, Nov, Dec.
*Quick Metabolism boosting Video workouts for you to follow at home.
*4 weeks of Meal Plans that virtually guarantee to burn fat fast.

What YOU are required to do:

*Post weekly updates on your progress, meals and workouts
*Take before and after measurements. Photos are optional, but for your benefit, at least take them for you.
*Help support and motivate others in the challenge.
I, of course, am most interested in the workout plans. Meal plans and I do not really get along. Plus, I had already done my meal planning and grocery shopping for the week by the time I saw the meal plans posted for the first 4 weeks. I also did not take a photo or record measurements. Honestly, it was a really busy weekend, and I just didn't get to it.
I don't actually expect to lose 10 lbs (though that would be lovely), but I will try to do measurements and a before photo next weekend. And I will look at the meal plans to see what I can incorporate.
So, today...
Breakfast & lunch are already posted.
After work, it was first things first...taking my baby out for his walk.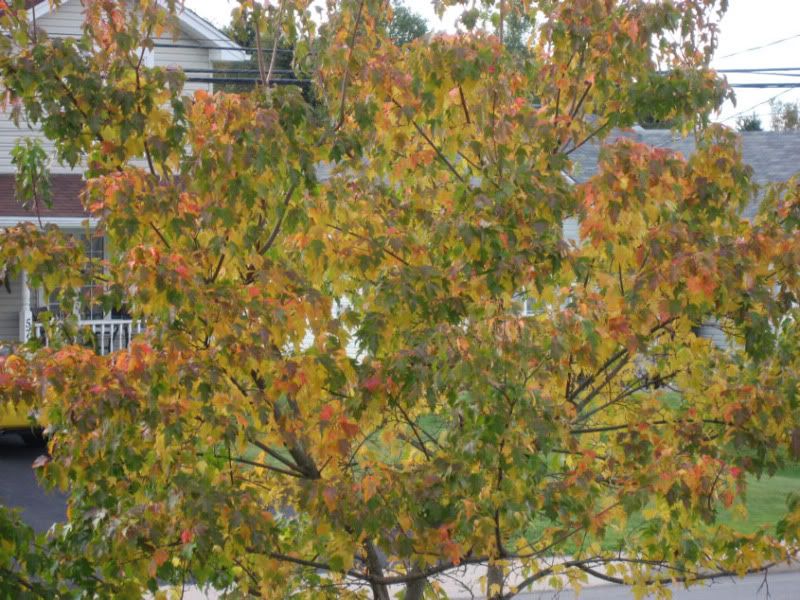 I keep thinking that we aren't going to be able to keep this up much longer and he's just going to have to get used to it...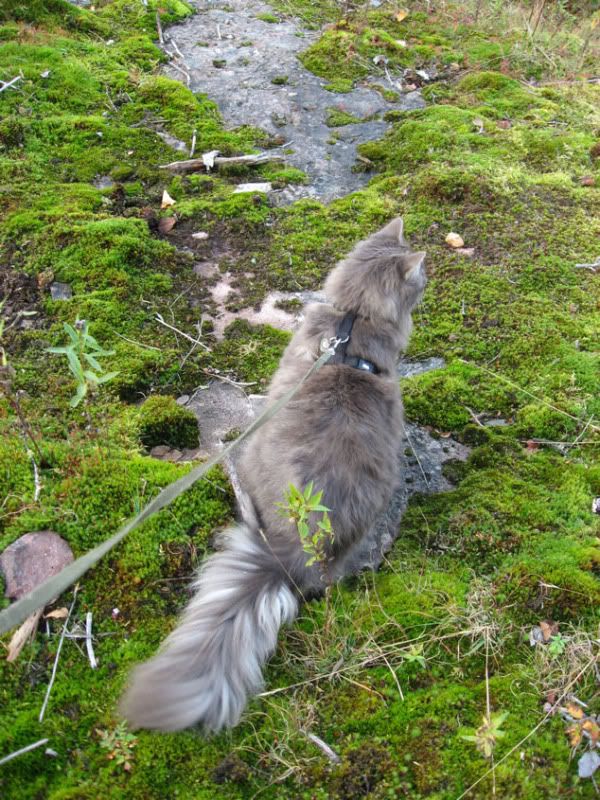 But look at that face!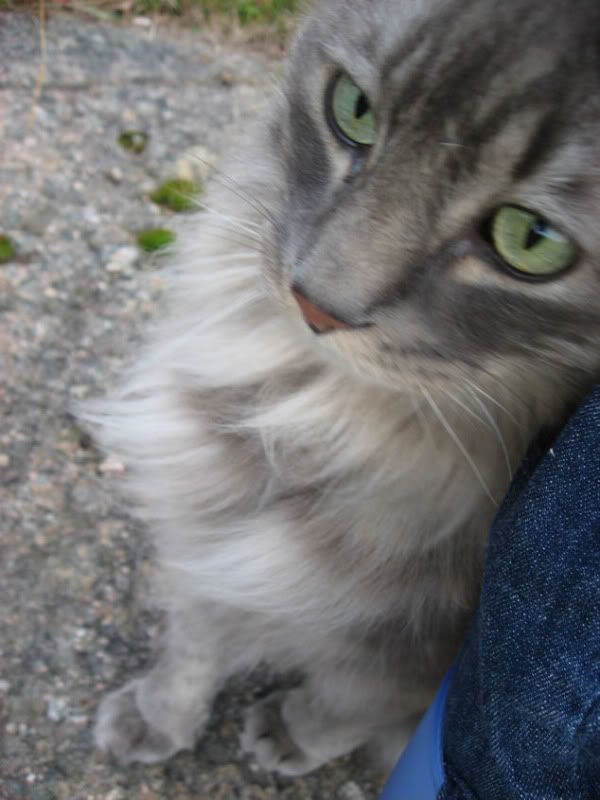 I guess it will happen soon enough. I'm certainly not trying to hurry winter.
Then I got in my first workout for the challenge. Today was a strength circuit. It went really quick - not sure how long it took because I was watching a demonstration video. It was a superset workout, so I would watch two moves, pause the video to complete the exercises, then watch the next two...and so on. There were 6 exercises in total, so I'm going to guess about 15 minutes to complete without any breaks?
Then I decided to go upstairs and get supper. I was thinking I might, for a change, get some pictures while we still had light, but it didn't happen.
First a simple salad of cucumber, red bell pepper and tangerine (I had a spinach & arugala mix but it had gone slimy. Yuck).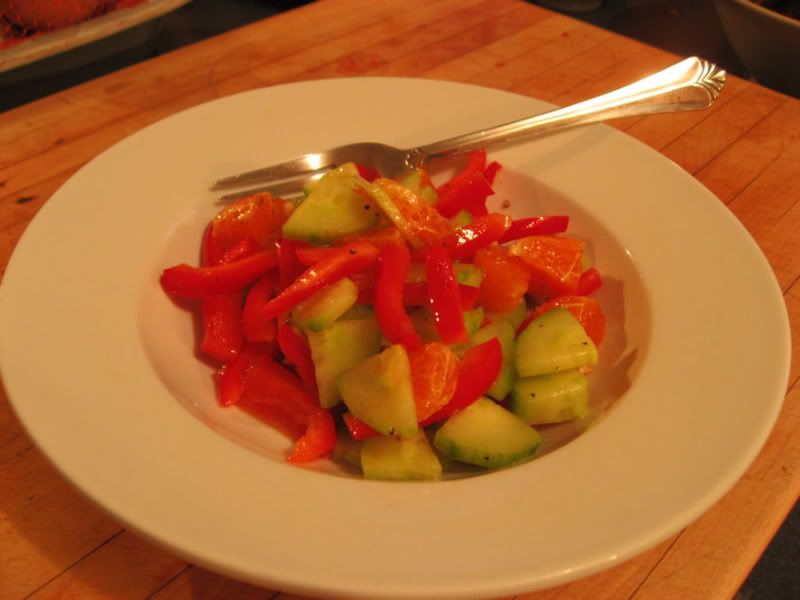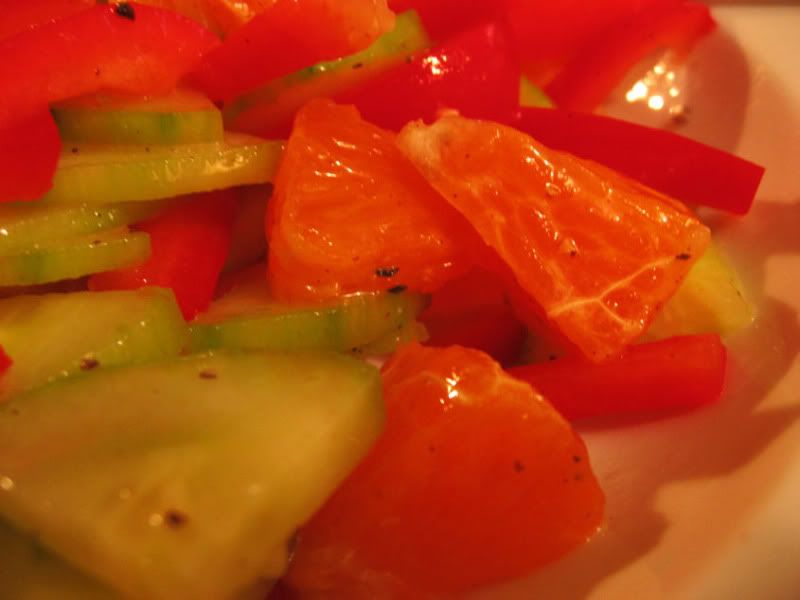 And for the main course, leftover Indian Chicken Curry. One of these days I am going to do a post on curry. I've been thinking about it for a while, even started writing it once...But somehow I just never have the time to do it justice.
Anyway, made curry Saturday night (after my exploits in the garden and washing all those carrots, so it was late and I was tired). I did take a photo of what I think is the fun part - mixing the spices: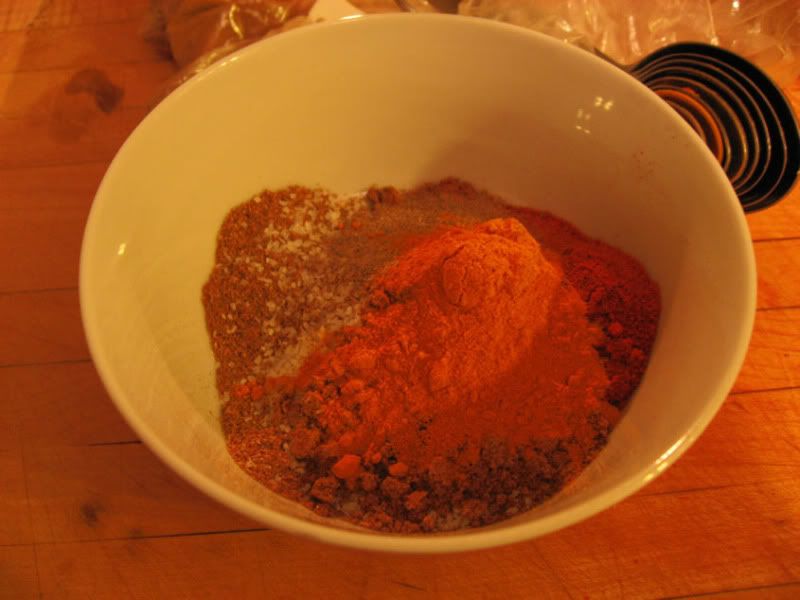 I heated up the leftover curry and basmati rice in the same pot because the best part is eating the rice that has soaked up the curry sauce (I think) and I didn't want to waste a bit of it. With that, and the bad lighting, it doesn't necessarily look all that great, but trust me it was excellent!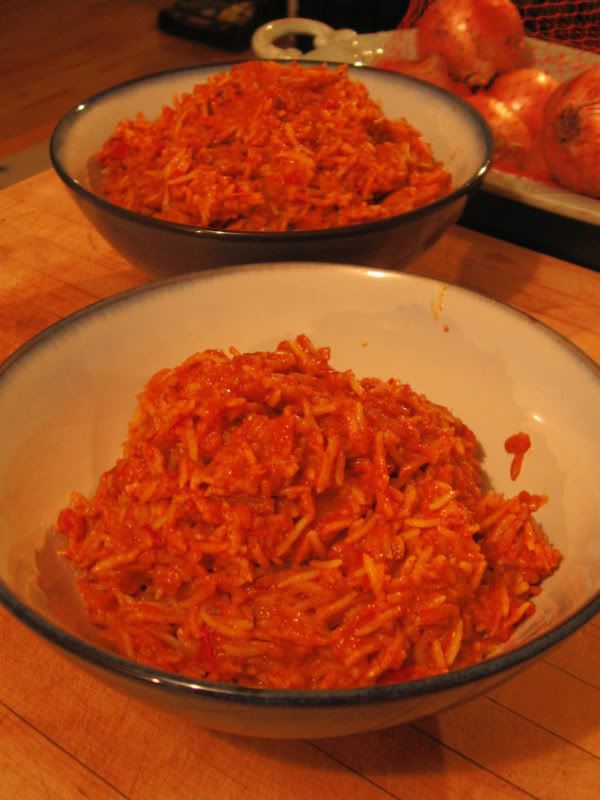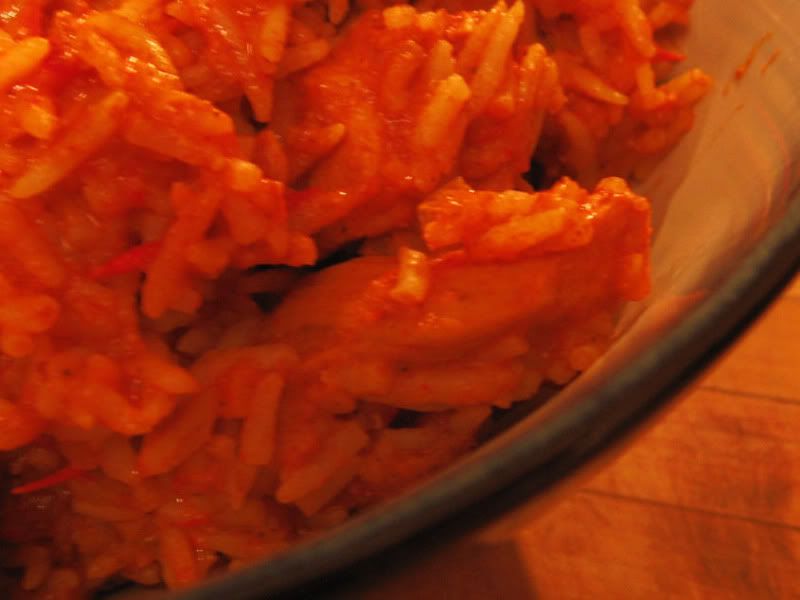 I watched a bit of TV (anyone watching FlashForward? really interesting so far) and cleaned up the kitchen. Then came down and did a 30 min walk on the treadmill.
And now I have a cat demanding his good night treats and I'm pretty much ready to turn in. Good night!