Weigh In: 143.7 lb (+0.5)
As predicted, I'm up this week, half a pound. I am okay though, not freaking out about it or anything. For some reason, the past few weeks have just not been good as far as the scale goes. All I can do is keep at it.
Maybe I am just too tired to care. It's been a long week. I think I hit a wall this afternoon. I was sitting at my desk and I just couldn't think anymore. Just sat there and spaced out. TGIF.
So what do you do at the end of an exhausting week in the dreary month of February when you feel like you want to give yourself a little boost? If you are me and you happen to know there is a 70% off sale going on at your favorite shoe store, you go shoe shopping on your lunch hour!
My shoe sale radar is in excellent working order. It occurred to me earlier in the week that it was about time for the late winter shoe sale, so I took a stroll by the store and sure enough the tables and racks were out and the 70% off signs were up. I didn't have time that day, but I went today. A good dent had been put in the stock, but I did find some things. Happy JavaChick!
Then when we got home after work, we saw eight deer around the perimeter of our yard. They can't get right in our yard. We have a fence up to keep the cats in, and also to keep the deer out of my gardens so my poor plants don't turn into deer salad bar.
By the time we got in the house and got the cats fed (cats must be fed before anything else happens or else they will follow me frantically around the house as if they are starving and on the verge of collapse), the herd had started to disperse. I managed to get a few pictures through the living room window.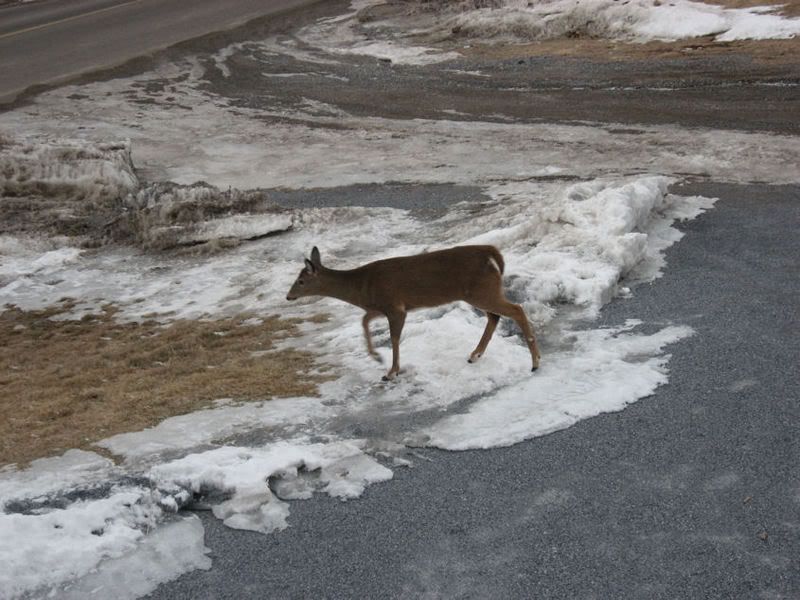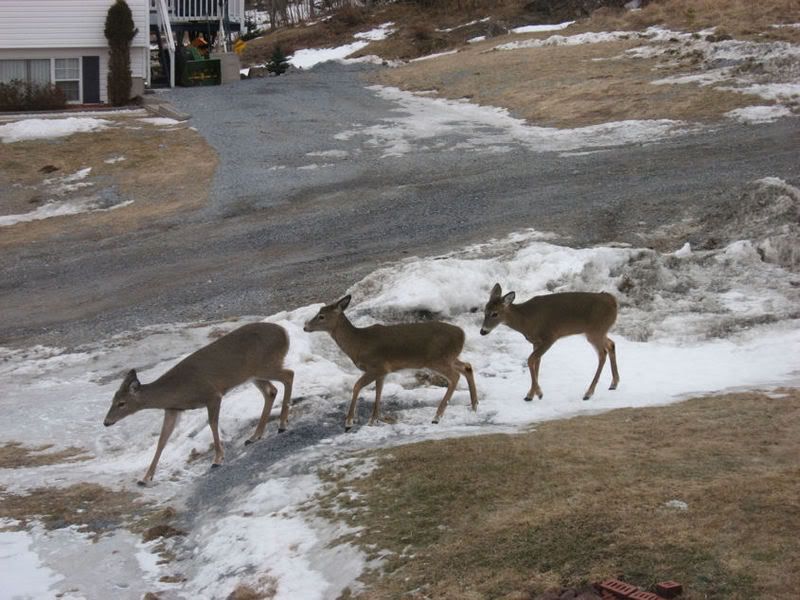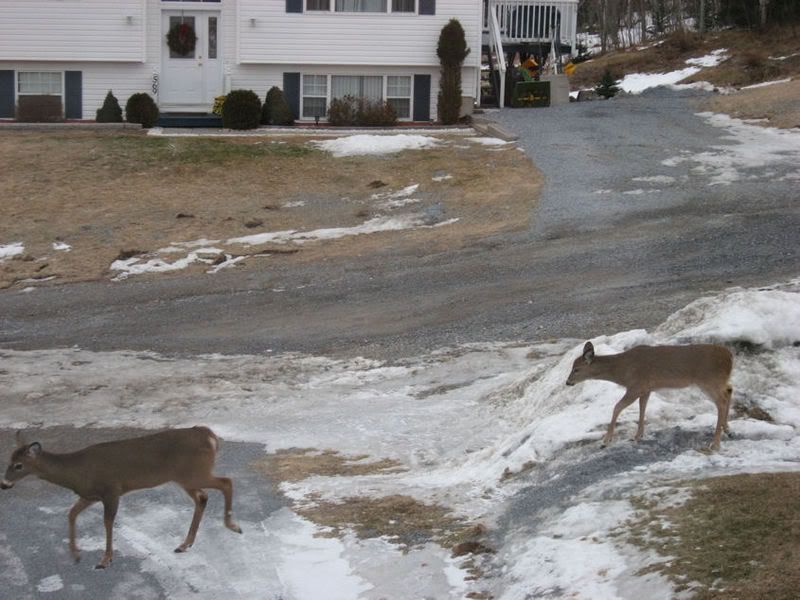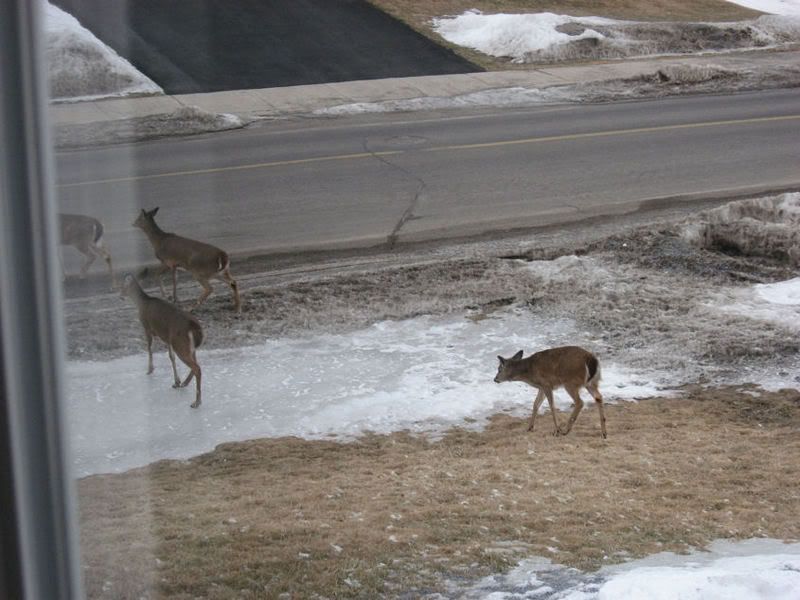 I just finished doing 45 minutes on the treadmill (slow walk with inclines) and 30 minutes of weights. Now I think I'm ready to have a shower and crawl into bed. Not a bad day at all.