First: incline walk + lower body weights workout = sore glutes the next day. In case you were wondering.
Second: Just because The Bag Lady asked, shoes!
The spoils of my shoe shopping yesterday:
The boots are bronze, kinda funky I know. But I like 'em: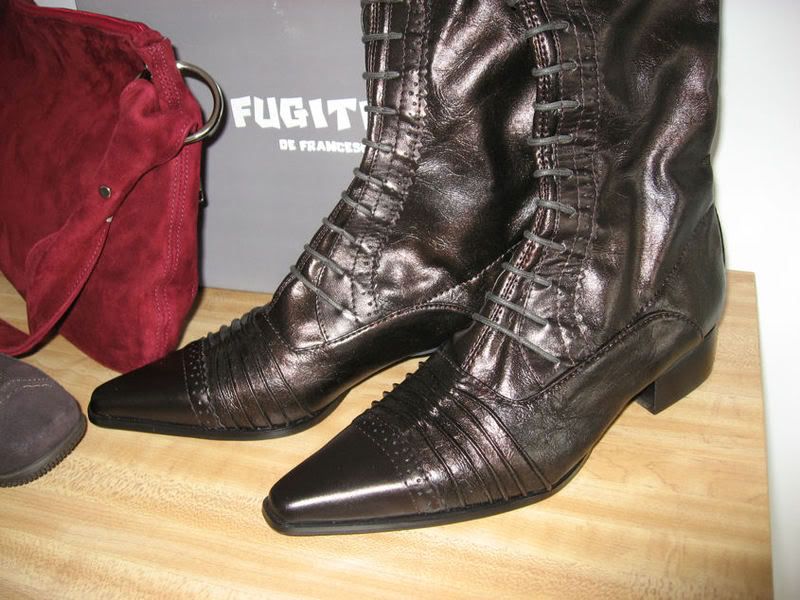 These shoes are made in Canada and supposedly winter-proof. I'm not sure I believe that, but they are very comfy and have a nice flexible sole with a bit of a tread to it. The purse is also Canadian-made.
3. To prove to The Bag Lady that I am indeed a grown-up, another picture of me - this time in my pajamas.
I can't imagine why she would say I look like a kid. You?
** You can't tell from your side of the internet, but I'm wearing my innocent face right now **
That's it for Saturday, folks!