I'm tired people. It's been a long week at work, lots of busy-ness. I like being busy at work - the time goes much faster when you have lots to do and you feel you are accomplishing something. I don't like it when everything is a panic, which is what it has felt like for the past couple of days. Wears me out.
It occurs to me that we haven't had a visit from the Fabulous Felines lately, and I'm sure the hope of seeing the Felines is what keeps you all coming back here. It's okay, you can admit it. They are way cuter that I am.
My longing for spring led me to chose the following theme. Did you know that cats make wonderful garden ornaments? They do! I would explain why but I'm too tired to come up with the reasons. They just do. So, without further ado:
One of these things is not like the others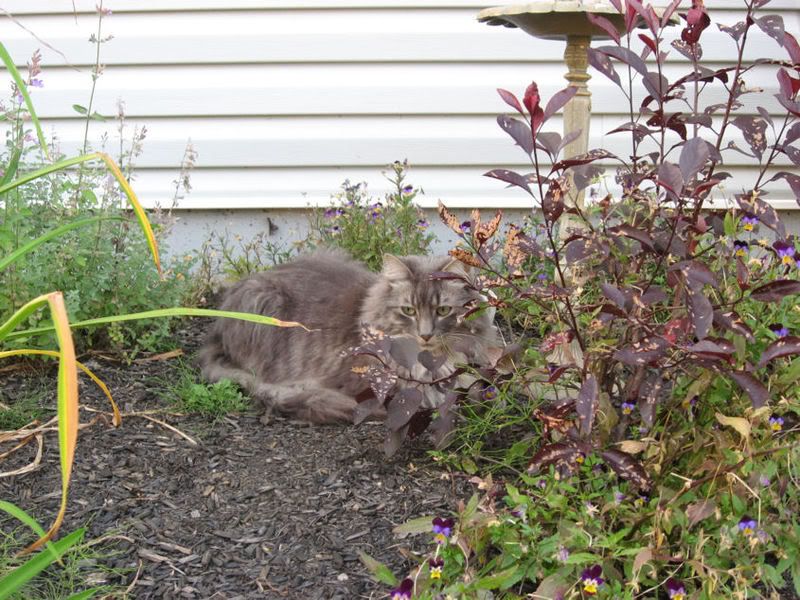 One of these things just doesn't belong


Can you tell which thing is not like the others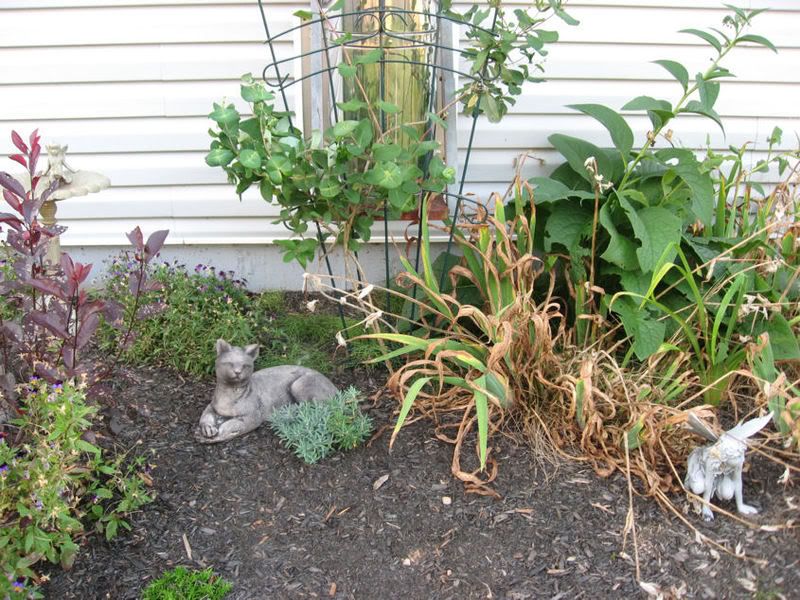 by the time I finish my song!

I hope you have all watched Sesame Street at some point, otherwise you wouldn't have been singing along with me.

So, tomorrow is weigh-in day. I know it will be bad. Again. Oh well. I'll get this thing figured out eventually.

Right now I'm too tired though, so that's it for tonight.