Today was a lovely sunny day. Some friends dropped by before we left for work...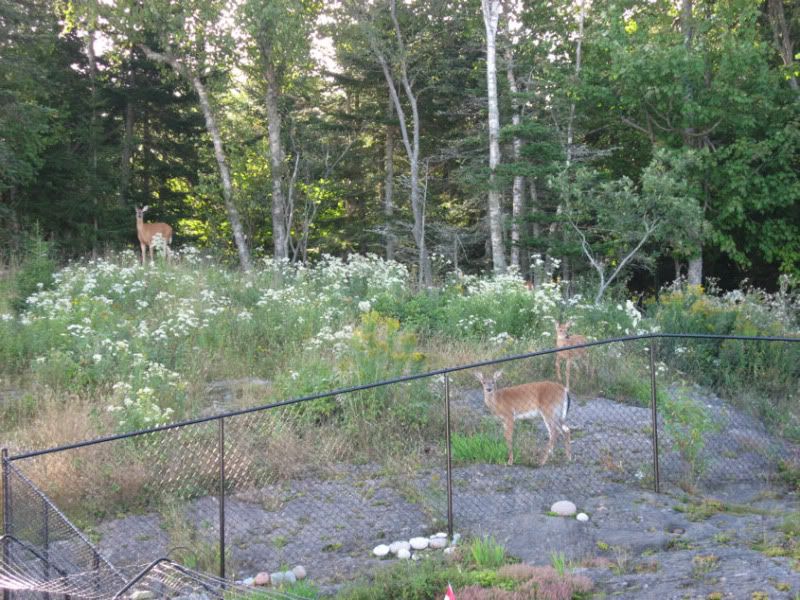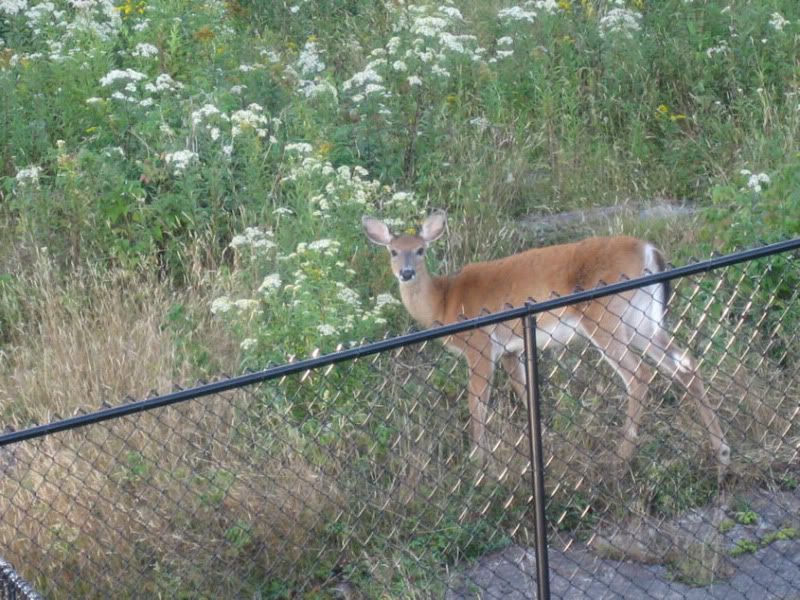 Also pretty and not really related to anything else in today's post...Some Striped Cavern Tomatoes in varying stages of ripeness.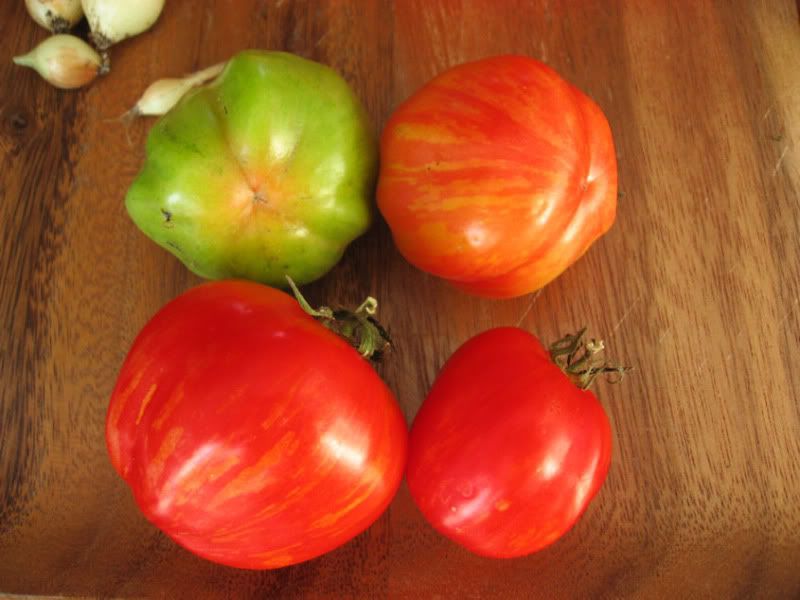 The Striped Cavern are one of two varieties of Heirloom tomatoes I started from seed this year. Unfortunately, I think this is all I'm going to get thanks to Hurricane Bill, which is a story I'll save for another day. For now...I just think they're pretty! They have a different shape to them, and I like the stripes.
We actually got home from work at a decent time today (has not been happening much recently) and it was still beautiful and sunny out so I went for a walk. I tried to convince Husband to come with me, but no go.
Then I took Fred for a short walk because otherwise he was not going to leave me alone. After some rolling in the dirt and successful grasshopper hunting (tasty treats according to my Fabulous Felines), he was a happy kitty.
Finally it was time to make dinner. I still have lots of basil growing in pots on my deck and we bought two baskets of tomatoes from the Farmer's Market last weekend, so it seemed like a good time for a summer favorite.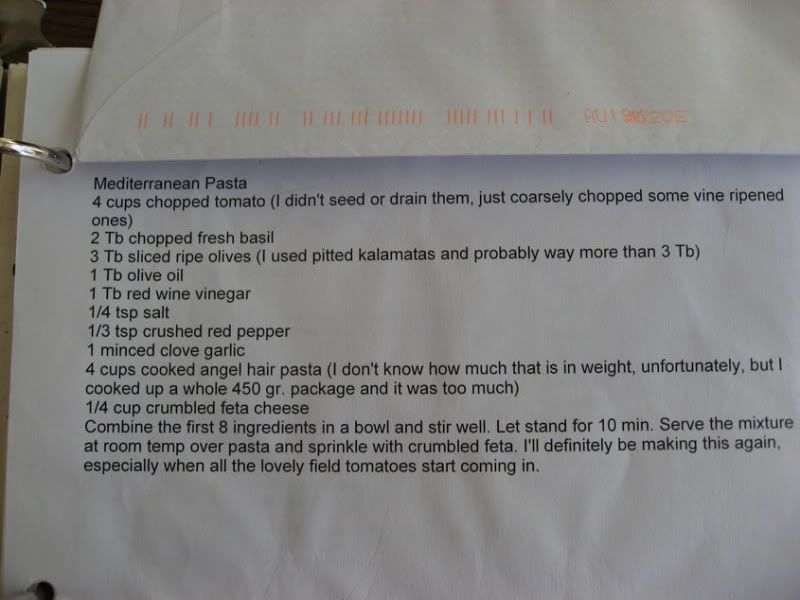 This is a recipe I found on a food forum a few years back (hope that is readable) and it is really simple to throw together. I threw together the tomato mixture so it would have time to sit.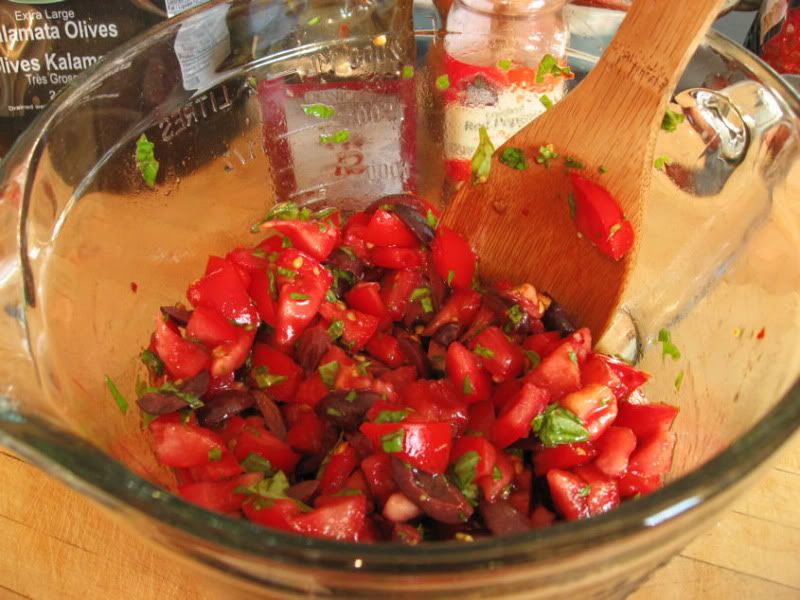 Then I put a pot of water on to boil and put together a simple salad.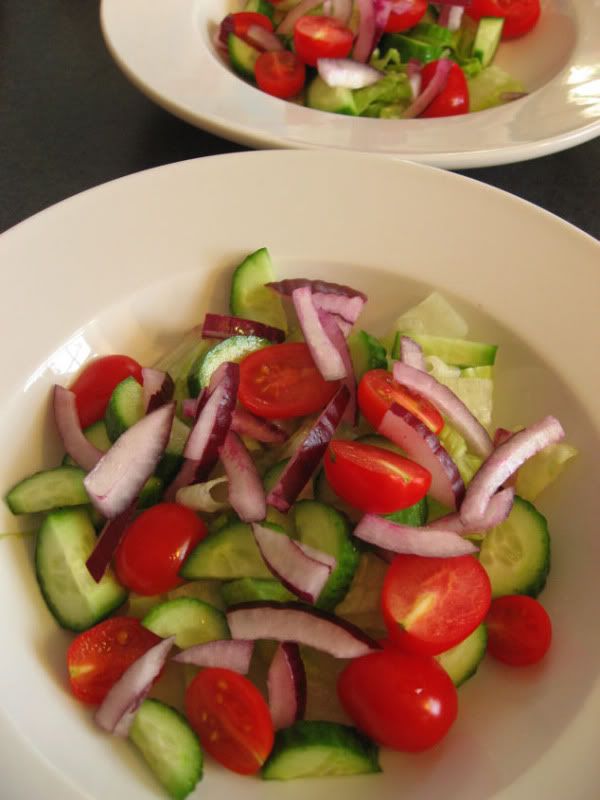 Nothing fancy - by this point I was running out of steam and was ready to get out of the kitchen. The star of the salad was the cupid tomatoes from my garden though. Love those little guys!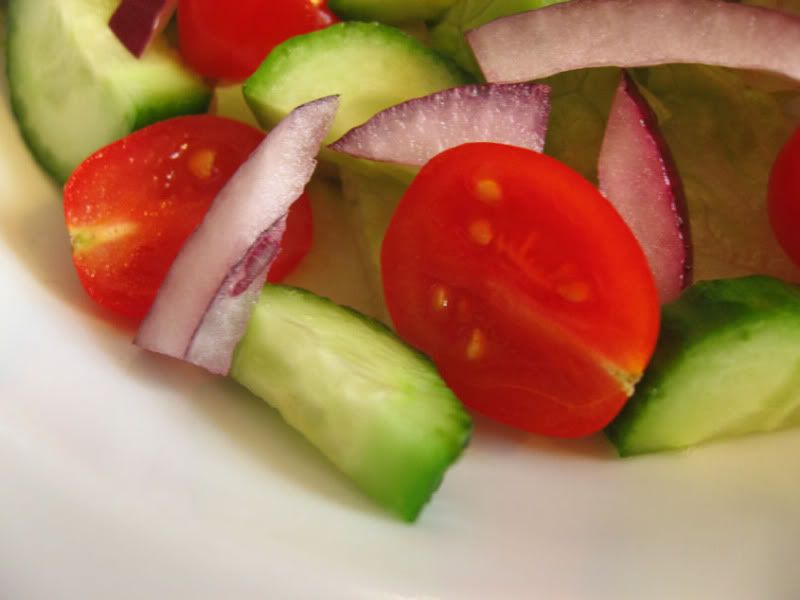 And the main event, topped with feta cheese: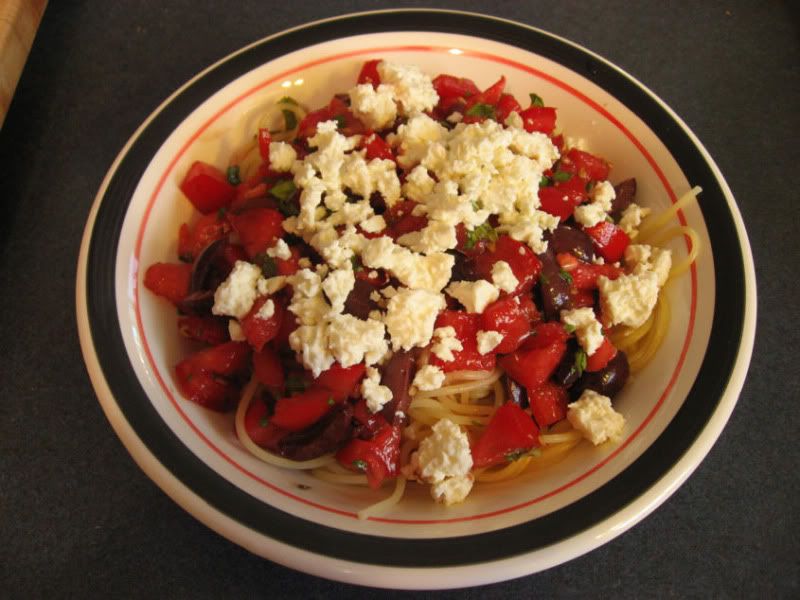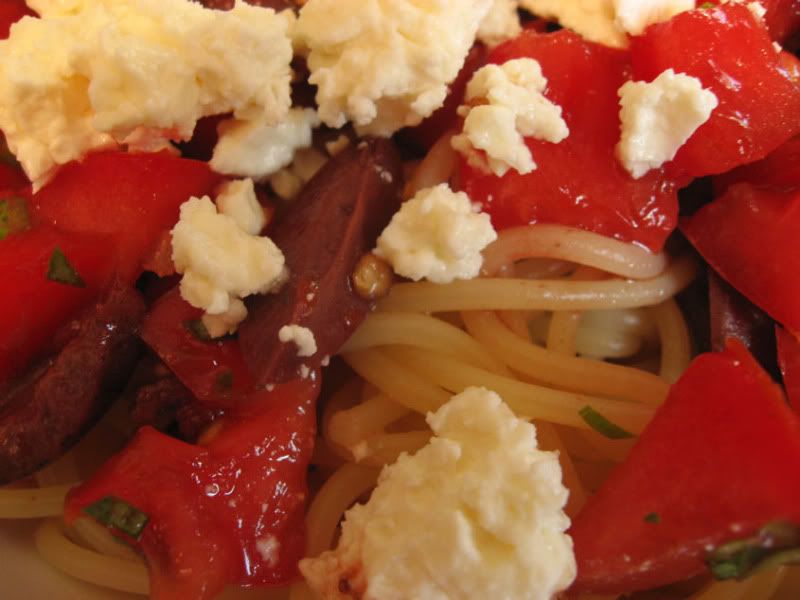 Then I sat down in front of Food Network and watched an episode of Chef At Home that was
all about tomatoes
which I thought was good timing.
And since I'm playing food blogger (still haven't decided if I want to do it full time, just trying it out), I should mention that I munched on a few Ace Bakery Artisan Bread Crisps before dinner. One serving is 80 cals, which is about what I had. And then as I was sitting here writing up this post, Husband brought me a cookie. Which was good and I decided one wasn't enough, so I ate another one. But now I'm good.